While the mayor of Newham goads his audience at the London Property Summit, a director's rousing speech is given from a table top and a gorilla-suited drummer gives a lesson on how to work a crowd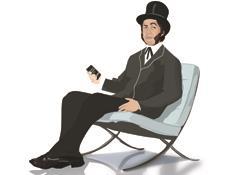 The wrong side of the law
Sir Robin Wales, the Labour mayor of the London borough of Newham, was introduced as "shy and retiring" at a panel debate at last week's London Property Summit, but as anyone who has seen him speak will testify, he's anything but. Wales was on typically outspoken form, taking on - among other things - the alleged Tory leanings of the property industry and "blood-sucking parasite" lawyers.
It has to be said his praise of Labour leader Ed Milliband didn't go down well in the hall, prompting him to complain, "I don't imagine many of you vote in a sensible way." Wales did however back down on his jibe at the legal community after being challenged by a calm yet clearly irritated lawyer in the front row. The normally forthright Wales admitted he was guilty of going for a "cheap target".
I'm sure they'll be recycled…
Town planners are popular bogeymen at the moment, with prime minister David Cameron and chancellor George Osborne leading the criticism. Perhaps it is no wonder when major planning applications are so costly for developers to put together and submit. Capco's director of planning and development Richard Powell told another session at the London Property Summit that its planning application for the 77-acre Earls Court scheme cost the developer £40m to produce. While Powell was at pains to stress the developer has a constructive relationship with planners, he did say he "couldn't understand" why Capco had to submit 12 hefty paper copies of the largest single document - the sustainability report.
Conflict resolution
Capita Symonds' links with the military-minded husband of Princess Anne is causing a few raised eyebrows right now. Vice-Admiral Sir Tim Laurence is not only a non-executive director of Capita Symonds but is also the former chief executive of Defence Estates, overseeing the MoD's huge property portfolio until 2010. According to the Telegraph the appointment is worrying advisers to the royal family given that Capita is part of a consortium competing against two others to become private sector partner to the newly created Defence Infrastructure Organisation. There is no suggestion Vice-Admiral Laurence has behaved improperly in any way and a Capita Symonds spokesperson said the firm ensures that "individuals are not put in a position where there is a potential conflict of interest." Still, at a time when former military men are under scrutiny for alleged lobbying of the MoD for the private sector, in such a sensitive bidding race this may be a connection Capita could do without.
Howells of laughter
I was pleased to hear one of my hacks reporting that his trip to Glenn Howells Architects' party last week was one of the most uplifting events he had been to in a long time. This was not because of the high standard of canapés, wine and chat, but down to Mr Howells' speech. The 6ft-plus founder of the practice clambered on to a table to proclaim that the recession was over and the industry was about to return to the rude health of 2007. Sadly Mr Howells' tongue was firmly in his cheek. Still, it got a big laugh from his audience.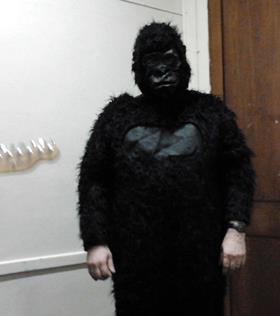 Jungle boogie
Last week construction once again throbbed to the sounds of the annual Construction Rocks battle of the bands. Congratulations to well-deserved champion Zero Charm – an outfit from Balfour Beatty and Mansell – who defied their name to win over both audience and judges with a handful of raucously entertaining covers.
Kudos particularly to the band's gorilla-suit wearing drummer who thrashed out the famous drum intro to Phil Collins' In The Air Tonight. A full review will feature in Building later this month.
One band that didn't feature was 2009 best newcomer Cyril Sonics, from consultant Sweett Group. An informer tells me that's because the band members have since fallen out… how very rock and roll.
Send any juicy industry gossip to hansom@ubm.com