Oral promises, as we know, are not worth the paper they're not written on. But what about minutes, fee notes and schedules? What legal force do they have?
Look at the opening paragraph of this judgment. It is a pithy explanation of a hot topic.
"The Housing Grants, Construction and Regeneration Act 1996 … gave an entitlement to stage payments, made provision for the date when payments … became due, dealt with the need to give effective notice of intention to withhold payments, provided a right to suspend performance for non-payment, prohibited conditional payment provisions and imposed a statutory set of contractual provisions, which in default took effect as implied terms of the contract concerned. It also gave the … right to refer disputes to adjudication."
These provisions only apply to construction contracts in writing. The issue in this case is what is meant by "an agreement evidenced in writing", and it comes from the very latest Court of Appeal judgment in RJT Consulting Engineers vs DM Engineering (NI) (number 94 in our series). It will cause a pain in the neck. There will be more rows than ever about the right to adjudicate.
Now, let me explain this business of needing an agreement evidenced in writing. It is a requirement in the act itself, where a long paragraph tries (and fails) to explain what is meant by "evidenced in writing". The need for things to be put down on paper is to avoid disputes about what oral promises were made. That inquiry frequently needs a trial with witnesses and cross-examination. Adjudication is not readily susceptible, as a summary procedure, to sort that lot out, say some people. Not me. Anyway, you can't apply the act unless this writing requirement is satisfied. But we still end up with rows about the amount of writing.
In RJT, there was a dispute between the consulting engineer and contractor about the refurb works at a Holiday Inn in Liverpool. The engineer resisted adjudication because it said the contract wasn't evidenced in writing. The adjudicator stood on one side while the parties went to see the Liverpool Technology and Construction Court judge.
He said there were lots of bits and bobs in writing to prove the existence of the professional services contract: fee notes, minutes of meetings, a programme for drawing delivery and so on.
He said there were bits and bobs in writing to prove the existence of the professional services contract … The Court of Appeal said that was wrong
But the three-man Court of Appeal said that was the wrong approach. The idea is not to look for evidence of the mere existence of a contract; no, no: what counts is evidence of the terms and promises.
Hold on a minute. Do not run off with the idea that the whole of the contract must therefore be in writing. The Court of Appeal does not say that. Indeed, it is only necessary to have clearly recorded in writing the promises that are in question in this immediate adjudication. And, if it is recorded that a particular standard form contract applies, that's quite good enough to incorporate all the promises in that contract. Nor should you forget that contracts contain implied terms, which will always be an automatic part of the bargain and are not evidenced by writing.
The Court of Appeal makes clear that the wording in the Construction Act does not shut out the payment rules or shut out adjudication because the written record of an agreement is incomplete in some way.
So, let's try to be clear. If A says that a promise exists and B doesn't deny it, there is a green light for the application of the act. If A says a promise exists and B says it is not evidenced in writing, the green light is still on if such a promise is in the agreement as an implied term. If B says it is an oral promise not evidenced in writing, there is still a green light if that promise is not material to the dispute or is trivial.
The Court of Appeal can see how unfortunate all this is. It can see, too, the likelihood of repeating the argument in this RJT time and again. The judge said: "I would regard it as a pity if too much jurisdictional wrangling were to limit the opportunities for adjudication having an interim effect. No doubt adjudicators will be robust in excluding the trivial from the ambit of the agreement and the matter must be trusted to their common sense."
Postscript
Tony Bingham is a barrister and arbitrator specialising in construction. You can write to him at 3 Paper Buildings, Temple, London EC4 7EY, or email him on info@tonybingham.co.uk.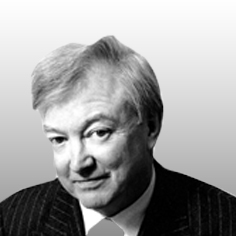 Tony Bingham is a barrister and arbitrator at 3 Paper Buildings, Temple