Negative trends in the industry are likely to continue unless action is taken, such as investment in 'shovel ready' projects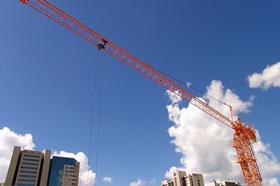 The news story "Construction returns to growth in May" (4 June, www.building.co.uk) is certainly welcome, especially after the decline the industry has faced since 2008. However, it's clear that more needs to be done.
CITB's own labour market intelligence indicates that negative trends are likely to continue unless action is taken. The CITB report shows that 60,000 construction jobs were lost in 2012 with a further 45,000 likely to go this year. That is why we are facilitating the industry-led Construction4Growth campaign, which already has over 1,600 supporters.
Our immediate priority is to get investment for "shovel ready" repair and maintenance projects. This creates jobs - 3,200 per £100m invested - develops skills and puts money into local communities. For medium-term growth we are encouraging the government to increase investment in housing. Its infrastructure commitment will take care of the long term.
Judy Lowe, deputy chair, CITB