Project shutdowns are relatively common in the construction industry - so being armed with the right intelligence is vital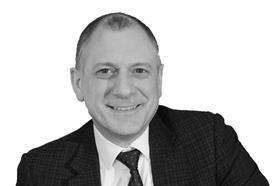 A number of major construction projects have been put on hold, following news that shopping centre developer, Hammerson, is accelerating plans to sell off more property assets. Whilst this action has been prompted by unprecedented turmoil on the High Street, should project managers across the construction sector be preparing for more disruption over the coming months?
Project shutdowns are relatively common in the construction industry and can occur for a variety of reasons. Difficulties obtaining planning permissions and other building consents can cause significant disruption on small, localised developments as well as larger schemes – potentially causing delays of several months or sometimes years. Delays due to utilities connections of services can also force delivery schedules back.
One of the major causes of project disruption however is market or economic volatility and the current climate of Brexit uncertainty is undermining investor confidence across the construction sector. When confidence dips, this affects the availability and cost of finance. For project managers, this could mean that assumptions around revenue levels, payback periods and profit margins could become questionable and may need to be reassessed. If certain financial thresholds are met, as set out in the business case assessment, this could force the project to be mothballed until market or economic conditions become more favourable.
Due to the low-operating margins in the sector, sometimes a relatively small change in the market or economic conditions – for example, a base rate increase of 1% – could tip the balance of risk versus reward in an unfavourable direction. Equally, if tenanted occupancy levels on an existing development drop below a certain point, this could force the developer to reassess the financial risks across their portfolio. In this situation, project managers may be forced to halt a project to protect business viability and to allow time for market conditions to improve, monetise existing stock or source alternative funding.
The ongoing uncertainty surrounding Brexit and the potential for Article 50 extension, could mean this unsettling period could continue for a while longer. This could mean further disruption is likely in the months ahead. However, there is some evidence that with infrastructure and private sector development activity already on hold or stuck in the longer-term development pipeline, waiting for clarity over a Brexit deal, some of this project disruption might be avoided.
To prepare for any disruption that might lie ahead, project managers and directors should keep the project's business-case assessment under review, to take account of any changes in the prevailing market and economic conditions. They should also ensure that they are armed with the right depth of data and other key information to guide their decision making, and make sure their scenario planning is adequate.
When conducting business case assessments, many client developers opt to focus on just two or three scenarios and the depth of examination in terms of how these might impact the project and how they might need to respond, is insufficient to fully understand the project's market sensitivity. This could be exposing some projects to a much higher level of risk than is necessary, particularly at a time of prevailing uncertainty.
If the client developer is considering a joint venture, it is important to conduct a detailed and comprehensive risk assessment that takes into account a variety of risk factors linked to the financial arrangement, including contractual terms and conditions and payment terms, at the outset. It is also important to consider the cultural fit of the organisations and ensure that agreements are put in place to ensure working practices and the processes used for managing the project are clearly understood. A lack of planning could cause costly delays once the collaboration gets underway.
In a post-Carillion world, the industry also appreciates the scale of disruption that can be caused if a main contractor becomes insolvent. Effective project management in a climate of uncertainty should include contingency planning for this scenario, as a part of the business continuity strategy.
Whilst project managers will be hoping for the best over the coming months, they also know they must be armed with the right information and forethought to make the right decisions in uncertain times.
Bob Hide is a director at Equib