The gateway to booming South-east Asia, Singapore also has a thriving construction market in its own right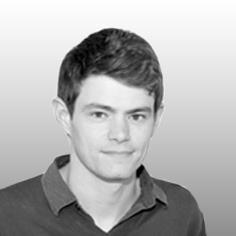 Singapore is the gateway to one of the world's hottest regional construction markets – South-east Asia.
This former British colonial outpost, with a legal and planning framework still recognisable to Brits and a well-educated largely English-speaking population, is the base of choice for this region, which encompasses the rapidly growing economies of Indonesia, Vietnam, Thailand, Philippines and Malaysia.
This is a high growth region. Three countries in particular – Indonesia, Vietnam and the Philippines – with a combined construction market worth $350bn, are expected to grow by an average of around 6% per annum to 2025, according to Global Construction Perspectives and Oxford Economics.
Architects and clients have descended on Singapore this week for an architecture festival, and there's a palpable buzz about the city.
"It's the place to be," says Clive Lewis, associate director at Arup Associates, outside the recently-opened state-of-the-art Singapore National Stadium he helped design. "You have access to so many places from here, within four hours flight you can reach something like two billion people."
The city state has a thriving construction market in its own right, as it builds rapidly to service its growing population, which has almost doubled in the last two decades from 3 million in 1990 to 5.4 million people last year.
Infrastructure is now top of the Singaporean government's agenda, with expansion of its metro, airport, relocation of its port and a high speed rail link to Malaysia in the pipeline.
Meanwhile, it investigates ever more innovative ways to grow its housing and commercial space, including reclaiming ever more land from the sea, investigating whether to build above roads and railways, or building underground.
Some businesses here suggest Singapore could outstrip Hong Kong as Asia's foremost financial services capital – a proposition that seems more credible this week, given the protests on the streets of Hong Kong in recent days, which could put financial firms off the city.
"Hong Kong is stuck right on the edge of China and we are seeing problems there [as a result of that] at the moment, whereas Singapore is independent and secure," says Turner & Townsend's Asia managing director Duncan Stone, in his office overlooking central Singapore.
Singapore's skyline – with its glistening array of modern skyscrapers amid clumps of lush tropical trees – attests to its rapidly developing economy. It's an exciting, albeit challenging market for UK firms looking to expand overseas.