Tesco's chief architect clarifies the company's position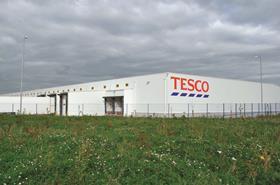 I was delighted to read the write-up of the recent Building Supermarkets conference in last week's edition (22 June, page 24).
As a speaker at the event for the last two years, I've found it an enjoyable day with invaluable insights into the industry we all share. However, I am writing to clarify one point which has caused some concern among our supplier network. While Tesco is open to forward funding proposals from contractors, I would like to reiterate that this is simply one option that, in theory, could add another string to a contractor's bow in these competitive times. We welcome new ideas from contractors and this is just one example.
Many thanks for an informative day - we look forward to the next.
Martin Young, chief architect at Tesco