More direction from government is needed in order for the Construction Strategy to have any impact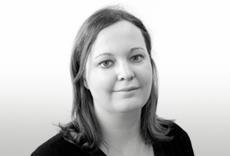 A two-year grace period to start showing improved results would probably be considered a fair length of time by most people (indeed the Chelsea FC board would no doubt see it as distinctly generous). So with that in mind, evidence this week that the government's Construction Strategy is failing to have an impact in the wider public sector two years after its launch raises difficult questions: how seriously it is being taken by public sector clients? And, do government leaders need to kickstart their drive to promote the more efficient construction industry that they believe can fuel economic recovery?
Research for Building's Client Intelligence White Paper, published this week, shows that almost half of public sector clients have made absolutely no change to the way they procure construction work since the launch of the Construction Strategy. In addition, progress appears to have stalled in the second year of the policy: the percentage of clients that have a plan in place to reduce construction costs by up to 20% within the life of this parliament, a key part of the policy, has actually fallen slightly over the past 12 months.
Strategies that are not adopted are, after all, little more than theories
The evidence all points in one direction. Paul Morrell, former chief construction adviser, and Francis Maude, Cabinet Office minister, have been very successful in getting seven of the biggest spending departments to support the strategy. But the changes that the strategy sought to implement - more efficient procurement, better access to work for SMEs, and better visibility of work - are not, on the current evidence, going to be widespread enough to achieve the revolution Morrell envisaged when the plan was launched.
Even more concerning in the short term is that although private sector clients continue to outstrip the public sector in adoption of more efficient working practices - such as BIM and project bank accounts - in other areas, their progress at implementing initiatives that would aid the government in its overarching goal of economic growth are being held back by a lack of clear public policy. Perhaps most noticeably, a majority of private sector clients said that lack of clarity from government over green policies was affecting whether they will invest in sustainable buildings - a move which, as Building's Green for Growth campaign continues to highlight, would help the government reach both its growth and its carbon reduction targets.
Taken together, these trends among the construction spenders in both public and private sectors make a powerful argument for a fresh injection of energy and focus from central government in relation to the industry: one that will hopefully come at next month's Government Construction Summit. More direction for local authorities over the need to implement the Construction Strategy is needed, along with better checks on the progress of the take up of key elements, and - critically for private sector investors - a clear and unequivocal commitment to addressing the built environment's contribution to climate change, with all the policy endorsements that flow from it.
Strategies that are not adopted are, after all, little more than theories - and however laudable and well thought out a theory might be, it's not going to change anything unless those who champion it get behind it in the real world.
Sarah Richardson, editor