The housing sector may be witnessing a recovery but with growth comes challenges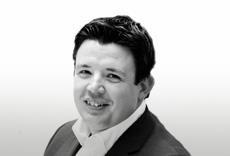 Growth is returning to the housing sector. The latest home building figures from the NHBC, revealed in Building last week, show that numbers of registrations continue to be significantly ahead of corresponding 2012 figures and housebuilders are revising planned volumes upwards.
But of course with that growth will come challenges. I am already hearing of extended delivery times and rising material costs as suppliers struggle to cope with demand.
I'm also told that there will soon be a shortage of people with the right skills to build the high-performance new homes we want, particularly skills in site management and the traditional trades.
The challenge of getting enough suitably skilled workers as the industry expands its output is not new. But this time it's different. Even experienced workers returning to the industry will need upskilling.
News this week that the government is set to double subsidies for renewable heat (see above) will expand the sector, requiring more people with new skills.
Driven by the sustainability agenda and the need to build more energy-efficient homes, new home building has changed dramatically in recent years. Instead of the previous elemental approach, homes are now built as an integrated unit where changes to one element of a building may have substantial implications for another - and everybody involved in the supply chain needs to understand this.
Attracting new people into the industry, upskilling the ones that are already here, and ensuring a more integrated approach to training – these will all be critical to realising the full potential of the growth opportunities waiting for us.
Neil Jefferson is director of the NHBC and chief executive of Zero Carbon Hub