Eamonn Holmes thinks Stormont majestic enough to host George Best's funeral service, but would love to drive a bulldozer into a seventies DVLA office
Belfast has very majestic political buildings, but people often can't appreciate the quality of the architecture due to the politics with which they are associated. The Parliament Buildings at Stormont must be some of the grandest parliamentary buildings in the world, with a magnificent lengthy driveway leading up to them and the main building perched on a hill. But because of their close association with all things Unionist, much of the nationalist population in Ireland don't give the buildings the credit they're due.
Perhaps this is changing. They were used, for instance, as the location for the funeral of George Best. I hosted proceedings that day and I can think of no finer setting to honour Northern Ireland's most famous ever citizen.
I often think when I sit in my seat at Old Trafford football club, home of Manchester United, that my view out of the theatre of dreams is marred by a very functional seventies DVLA office. It's a typical and utilitarian relic of an era between the fifties and the seventies when it appears that public works and style parted company. That's the sort of thing I'd love to see bulldozed.
Things are no better now. My pet contemporary hate is all these tiny "shoe box" apartments. I once asked an estate agent showing me around one of them where an occupant would put a wardrobe. I was told that the space was intended for young professionals, who "don't like wardrobes". Surely, they wear clothes, though, I replied. "Oh, young professionals prefer to use things like coat rails," she said, vaguely. Nonsense. It's just developers being greedy.
Eamonn Holmes is co-presenter of This Morning on ITV. He began his career on the now defunct construction magazine, Ulster Building Report Holmes has presented This Morning since 2006 along with Ruth Langsford, to whom he is engaged. He was the subject of David Blaine's infamous "evil eye," appearance on the show in 2001, during which the American illusionist refused to speak to him throughout the entire "interview."
Wonder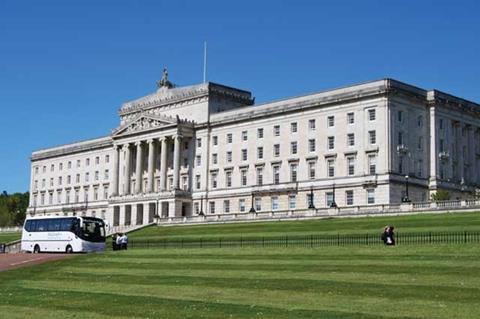 Stormont Parliament Buildings were built to accommodate the Northern Ireland home rule region following the Government of Northern Ireland Act of 1920. The original plans were for a large domed building and two side buildings (hence the plural title), but the designs were shelved following the stock market crash of 1929. Instead,
a smaller classical building was designed by Sir Arnold Thornley and built by Stewart and Partners. It was opened by Edward, Prince of Wales, in 1932.
Blunder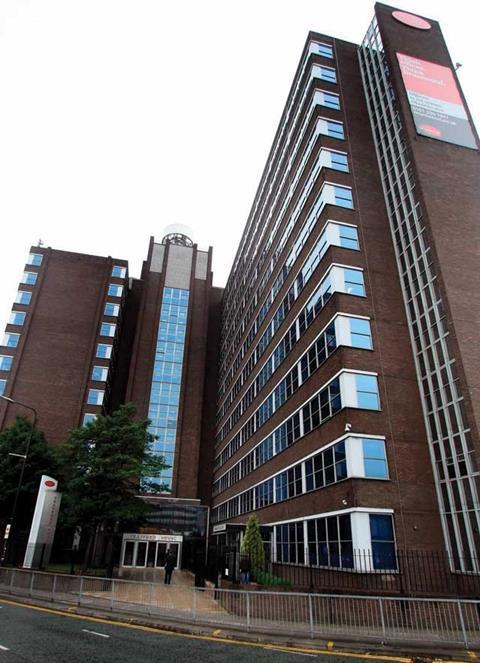 The large, 11-storey Trafford House between Chester and Manchester was built in 1972 and is typical of concrete slab office blocks of its era and type. It currently houses the Manchester branch of the DVLA as well as other tenants including plant hire firm, Hewden Stuart and pensions provider, AJ Bell.