Paul Daniels is thrilled by the gothic spectacle of the Palace of Westminster but another Thames-side landmark, the Royal National Theatre, is distinctly unmagical
My wonder is the Palace of Westminster because as you stand and look at it, it is just so full of interest. It's a Victorian gothic style. Everywhere you look on the building you become more and more amazed that they took the trouble. It's full of nooks and crannies and faces and heads. It's wonderfully ornate. I know they did it all for my entertainment!
I have quite a few friends who are lords and MPs and I always take the opportunity to look around the workings. One particular lord gave me a backstage tour of the palace and we had dinner there. Then afterwards we ended up on the roof, which is wonderful because you can see all around you for miles.
The best thing is that you are right next door to St Stephen's Tower - the clock tower - right next to history as it were.
I was so excited that my wife had to prevent me from making a barking dog shadow on the faces of Big Ben with the spotlights.
It's hard to choose a blunder from many of the ugly buildings that were put up in the fifties and sixties. But for my money, the National Theatre is the ugliest building on the Thames. It should be enticing us all into a world of wonder and enchantment and entertainment. And it's just a big, ugly slab.
If you ever go on one of the Thames cruises with a tour guide, they say the people who commissioned it had shares in a cement company. I'm aware that there was a fashion for fitness for purpose - architectural honesty - but I'm afraid that most buildings of this time are just boring.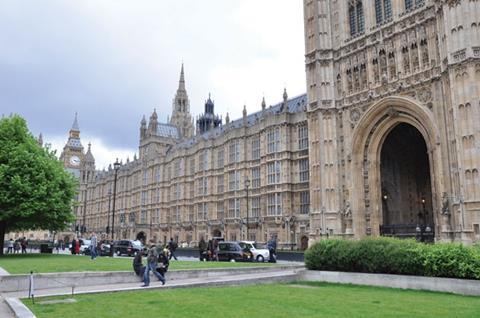 Wonder
The Palace of Westminster was built to designs by Sir Charles Barry and Augustus Welby Pugin from 1840. The palace designs encompass the Westminster Hall, built by William Rufus, William the Conqueror's successor and, in the late 14th century were fitted with the finest hammer beam roof in the country at the commission of Richard II.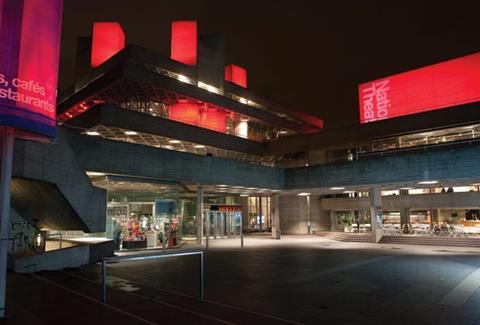 Blunder
The Royal National Theatre comprises three separate auditoriums, the Olivier, the Lyttleton and the Cottesloe. It was designed by Sir Denys Lasdun in 1964 and completed in 1977. The fan-shaped Olivier was fashioned after the ancient Greek theatre at Epidaurus and seats 1,160 people.
Paul Daniels is a magician. He is also a contestant in this year's Strictly Come Dancing competition on BBC1