The recent decision in Mott vs Trant suggests the courts are unwilling to overrule clauses that exclude or limit liability, writes Robert Akenhead
Much judicial ink has been spilled on the proper approach to attempts by parties to limit or exclude their liability under a contract. This has commonly been done through exclusion or limitation of liability clauses and, more recently, through "net contribution" clauses that seek to limit a party's liability based on the liability owed by others. A recent decision by the Technology and Construction Court, Mott MacDonald Ltd vs Trant Engineering Ltd [2021] EWHC 754, indicates that courts will uphold such provisions, if drafted properly.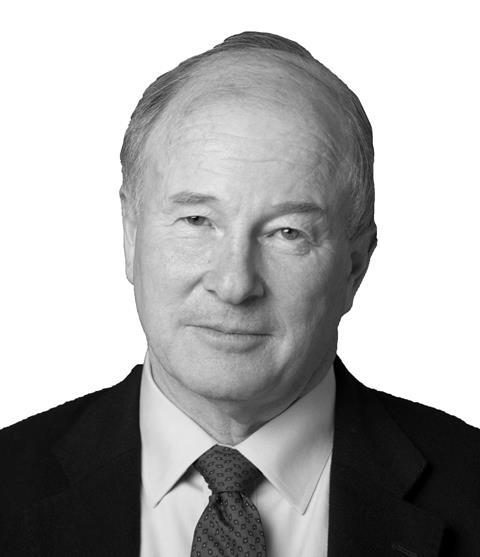 The case related to construction of a £55m power generation facility at RAF Mount Pleasant in the Falklands. Mott MacDonald was engaged by the main contractor, Trant, to provide design services under a professional services agreement. The agreement contained various broadly worded exclusions of liability, including an attempt by Mott to limit its total overall liability to £500,000.
A dispute arose in mid-2016 as to the scope of work and the payment due to Mott. This led in June 2017 to it withdrawing Trant's access to the ProjectWise BIM platform used on the project, meaning Trant was unable to access the detailed design files and calculations.
Defending against Mott's claim for some £1.6m, Trant contended that Mott had "fundamentally, deliberately and wilfully" breached the agreement by precluding access to the BIM database and failing to provide the complete design deliverables. Trant alleged that, as a result, it had to redo most of the design work – amounting to a counterclaim of around £5m. (Trant had, however, managed to obtain a mandatory injunction requiring Mott to reinstate access to the BIM platform in July 2017 ([2017] EWHC 2061 (TCC)).)
While denying the breaches alleged by Trant, Mott contended that the exclusion and limitation clauses in the appointment were applicable in any event. It made an application for summary judgment to seek determination of this point.
This application was successful and the court essentially concluded that the exclusion and limitation clauses in the appointment were valid and operational. Significantly, this was the case even in the event of a fundamental or indeed a deliberate breach of contract by Mott. As a result, the potential damages for which Mott was liable to Trant were capped at £500,000. The court also ruled that Mott was permitted to rely on the net contribution clause contained in the appointment.
In reaching this conclusion, Judge Eyre QC referred to well-known authorities on contract interpretation – in particular, the decision of the Supreme Court in Wood vs Capita Insurance Services Ltd [2017] UKSC 24. Secondly, the court examined the earlier authorities examining the treatment of exclusion and limitation clauses (Suisse Atlantique Societe d'Armement Maritime SA vs Rotterdamsche Kolen Centrale NV [1967] 1 AC 361 (HL) and Photo Production vs Securicor Transport Ltd [1980] AC 87 (HL)), in which the House of Lords rejected the concept of a "fundamental breach" to which an exclusion or limitation clause would not be capable of applying. Finally, the court considered the decision in Internet Broadcasting Corporation Ltd (t/a NETTV) vs MAR LLC [2009] EWHC 844, which held that there was a presumption against exclusion clauses being applicable to deliberate or wilful breaches of contract.
The result will be of considerable comfort for contractors and design professionals […] The courts continue to be slow to rewrite a contractual bargain, even if the wording used is imperfect
In his review of the authorities, and applying the standard principles of interpretation, the judge held that Internet Broadcasting Corporation vs MAR was wrongly decided, and that there was no such presumption in the case of deliberate breaches of contract. While identifying that the drafting of the clauses in the present case was imperfect, he concluded these did not detract from a finding that the parties had understood Mott to be introducing a significant limitation on its liability in the appointment. As regards deliberate breach, while clear words were required to exclude such liability, they did not have to refer specifically to a deliberate or wilful breach. In this case, the total aggregate liability clause was sufficient.
The result is a considerable setback for Trant, which is now capable of reclaiming no more than £500,000 of its counterclaim against Mott. However, it will be of considerable comfort for many contractors and design professionals, demonstrating that contract clauses which exclude or limit their liability in certain circumstances, provided they are properly drafted, are likely to be given effect by the courts. The courts continue to be slow to interfere to rewrite a contractual bargain, even if the wording used is imperfect.
Three other observations can be made. The first is a caveat to the above: while, in this case, the court was prepared to apply the exclusions notwithstanding a deliberate breach of contract, the result may well turn out to be different in contracts that have "good faith" provisions that stipulate how the parties are to act towards one another. While there remains no general duty of good faith in English law, increasing numbers of contracts contain similar provisions, such as the NEC3 duty to act in the spirit of "mutual trust and co-operation".
Secondly, parties should not necessarily think they are able to break contracts with impunity. The court noted that, had Trant treated Mott's breach as deliberate, wilful or fundamental (in other words, a repudiatory breach) at the time, it would have been entitled to treat itself as discharged from any further obligations under the contract. However, Trant did not do so.
Finally, the case reaffirms that, under the modern approach to interpretation of contracts, the historic "intellectual baggage" of various old rules and presumptions to be applied when approaching exclusion and limitation clauses is likely to be of limited, if any, application. Instead, the courts will simply adopt the orthodox approach to discerning the meaning of those provisions, just as it does with any other contract clause.
Sir Robert Akenhead is an arbitrator, mediator, DRB member and adjudicator at Atkin Chambers. He was assisted in the writing of this article by David Johnson, a barrister at Atkin Chambers.