May's general election is a dead certainty to happen but what are the other key developments, challenges and government priorities that will shape construction's year?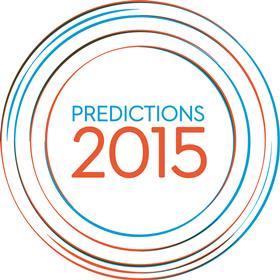 The one important event that can be predicted with cast iron certainty in 2015 is that there will be a general election on 7 May.
All bets are off on the actual outcome of the poll, though, which looks harder to predict than any in living memory. The final YouGov opinion poll carried out before Building went to press showed Labour and Conservatives neck and neck on 33%. But it's the performance of the fringe parties that makes May's election so hard to call, with UKIP's vote continuing to hold up on 13%. The general election will be just one thing to impact on construction in the year ahead, but it seems likely the political uncertainty will cast a long shadow over the business climate in 2015.
Any significant UKIP representation in parliament spells bad news for the construction industry, given the party's robust anti-development line. At the very least, a strong UKIP turnout will temper Conservative enthusiasm for projects like HS2 and measures to boost greenfield housing.
John Hicks, head of government and public at Aecom, says: "What worries me is that that new government will be constrained by an inability to make decisions."
Simon Rawlinson, head of strategic research at EC Harris, gives as an example of potential delays the government's recently announced road building programme, which has been proudly touted as the most ambitious since the seventies. However, the last significant programme, in the nineties, foundered as the thenConservative government, which had a working majority of MPs, buckled in the face of direct action protests. How much less likely will an administration with no or a very slim majority be prepared to push through such a contentious programme of work?
"Infrastructure planning could be politicised in the most extreme way," says Rawlinson. "Many decisions have been put off or just not made on the assumption that when we get to the other side it will be easier: the potential is that it will be even worse." London airport expansion, on which Lord Davies' commission will report this summer, is the most glaring example of where sclerotic, post-election decision-making could be a problem.
And even London's position as a safe haven for global investment, which has helped to immunise the capital from the wider development downturn in recent years, could be at risk if the next parliament is hung again - especially if it leads to an unstable, untested coalition. The benefit of the doubt that the UK enjoys from global investors, despite running a historically high deficit, could easily evaporate if confidence in the government's ability to tackle the problem disappears.
This will be in short supply anyway for any Labour-led administration, given the party's recent return to its anti-big business comfort zone. However, prime minister David Cameron's promise to hold a referendum on Britain's membership of the European Union could pose a more profound challenge to the certainty so prized by the construction industry.
Rawlinson argues that the threat of an EU exit will make businesses question whether the UK is the right location for developments like new manufacturing plants or corporate HQs. "People will have excuses to delay making a decision or, worse, go somewhere else," says Rawlinson."2010 to 2015 will look like a golden age of stability and for getting things done."
However, while Tony Williams of the consultancy Building Value acknowledges that the election will generate uncertainty, he doesn't believe this will feed through into lower workloads during 2015.
He shares the Construction Products Association's bullish view from autumn last year that growth in output will top 5% this year, a figure which is buoyed by an expected 10% growth in private housing starts. Williams believes that it will take until the autumn for any change of government, if it happens, to have any impact on the construction industry.
And the private sector has developed its own momentum, irrespective of what happens in Westminster. Legal & General Investment Management has recently predicted that UK commercial property rents will outpace inflation in 2015, generating total returns in the high single digits. With this improved performance, fuelled by rising employment, rippling out from London, the appetite for office refurbishment and redevelopment projects will pick up, says L&G. The insurer's confidence is shared by the world's biggest asset manager BlackRock, which has identified Western European office block refurbishments as an area of opportunity in its 2015 forecast.
In the residential market meanwhile, 2015 will begin with three housebuilders in the FTSE 100, the first time this has been the case since the late eighties, points out Williams.
However, he predicts that Balfour Beatty will be heading in the opposite direction towards break-up. 2015 will kick off with the company's new chief executive Leo Quinn officially taking up his role. Soon after he will receive the report into the wounded giant's construction services contracts, which is being carried out by KPMG.
Quinn can be expected to take a lead from Dave Lewis, his counterpart at Tesco, who started his tenure by putting out as much dirty washing as possible.
Whether Balfour's weary remaining investors hold faith is another matter. This year could see Carillion renew its interest in taking over its bigger rival, pointedly highlighting improved operating margins in its most recent trading statement.
Given what could be profound geo-political challenges ahead, the industry is right to be as well-prepared as it can.
Expert predictions for 2015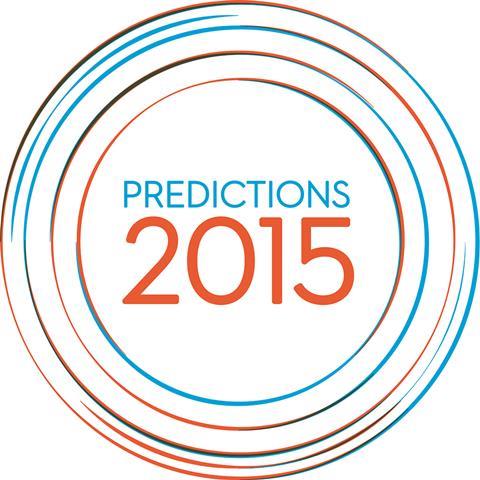 Click below to read expert predicitons for 2015 from:
Class of 2014: A new way forward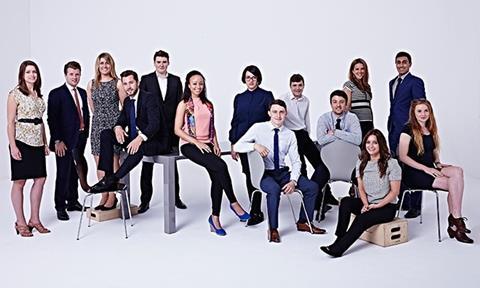 We asked our 14 new starts what innovations they believed could characterise the construction industry in 2015. Here's a selection of their thoughts:
Jack Carroll, graduate structural engineer, Atkins
The more widespread use of innovative materials will be at the forefront in 2015. As an example, we recently designed a bridge utilising carbon fibre to reduce weight and lifetime maintenance costs. I can see this sort of thinking spreading to a wide range of applications. With a big drive to improve efficiency and reduce carbon emissions, there is huge potential for new materials to help us meet these targets.
Emily McLoughlin, mechanical engineer, Aecom
Buildings will be moving towards the idea of a connected real estate and smart buildings with specialised work environments providing a more positive, productive work spaces for people.
Bilaal Ali, building surveying graduate scheme, John Rowan & Partners
I think that technology is the main focal point for innovation within the construction industry. The use and implementation of BIM, drones being used within the built environment, the projected use of 3D printing and how this technology is to be regulated, will all remain key.
Jamie McGovern, graduate quantity surveyor, Gleeds
The adoption of BIM has a way to go and 2015 could see a big breakthrough here. Also I suspect that the growing shortage of tradespeople will mean that maybe the use of pre-cast building modules will be more in evidence in 2015.
Joe Eke, trainee quantity surveyor, Balfour Beatty
I believe innovation of greener buildings will be at the forefront of construction in 2015 as renewable energy is a hot topic at the moment. Making buildings more energy efficient and using fewer non-renewable materials to construct/maintain them after completion will be a big thing this year.