The PRS market has found its stride. New occupiers are demanding fresh ideas and high quality. Making the most of this niche asset class requires a careful balance between capital investment and annual yield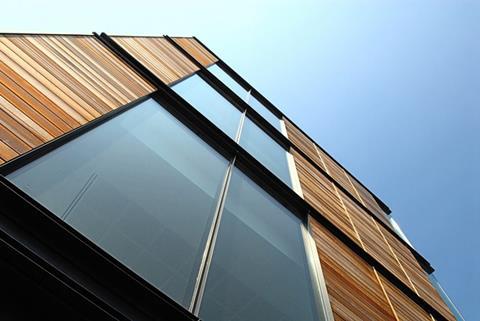 01 / The PRS market
There has been a surge of interest in the private rented sector (PRS) in recent years, prompting a growth in the development of institutionally backed and developer-led PRS accommodation in our towns and cities, which challenge traditional concepts of acceptable housing.
This emerging asset class represents an opportunity for investors, developers and local authorities to diversify and reduce risk across their property portfolios.
Key drivers
One of the major drivers of PRS growth has been the lack of housing availability and supply, particularly for first-time buyers, compounded by spiralling house prices in London, the South-east and other metropolitan areas. This has resulted in a sharp increase in the number of renters, with the proportion doubling (from 15% to 30%) in some locations and the average age of a first-time homebuyer in the UK pushed to almost 40. In London alone, one in four of those aged 25-35 still lives with their parents. Yet there is little consolation for renters, in London at least. Figures from January 2016 show that Londoners spend, on average, nearly two-thirds of their income on rent.
However, there are other issues to consider. Increasingly, employers are demanding flexibility from their workforce. The talent pool is now global. City-hopping professionals need to be responsive to the labour market, and so short, hassle-free tenures may well prove more viable than a long-term mortgage. Graduates will also have experienced good quality, purpose-built student accommodation during their studies. Realistically, few of them will be able to buy a home in the capital or other major cities, and so they will expect a high standard of rental accommodation as they embark on their professional careers.
Nothing new?
As an idea, PRS – large-scale developments with purpose built, private rented apartments – is not new. In the first half of the 20th century, the idea flourished, with projects such as Du Cane Court in Balham, south London becoming more prevalent. The art deco development offered 676 apartments with a range of amenities and was, at the time, the largest privately owned development in Europe. Since then, although becoming well-established in Europe, South-east Asia, the Middle East and North America, PRS has formed only a small part of the UK's residential property market.
However, the UK government's hopes to stimulate PRS as a way to unlock housing supply continue, namely through its Private Rented Sector Taskforce and the £1bn Build to Rent fund outlined in its Housing Strategy. Investors and developers are starting to demonstrate a preference for PRS schemes too, enabling them to avoid the intense sales and marketing activities associated with sales of individual units, instead developing an ongoing estate, offering steady, longer-term gains.
Think clearly
The opportunity around PRS may be substantial, but addressing the issues requires clear thinking. Quality is key – the reputation for poor standards that currently underpins the buy-to-let sector must be replaced with service, support and facilities equal to or surpassing those on offer in the market or comparable asset classes, such as the best student accommodation.
New delivery models may also be required. A joint venture that draws on a developer's local market knowledge and expertise in overseeing delivery, backed up by an institutional investor's equity support may be a strong proposition, reducing short-term risk and maintaining a return over a longer period. A local authority-developer model may also work well, combining asset ownership and planning knowledge with commercial expertise.
02 / PRS: What and where?
With PRS, one size does not fit all. Investors, developers and local authorities will need to oversee a range of typologies with considerable variation in design, capacity and style, to respond to local market demands.
Needs will vary according to demographics – from studio and one-bedroom apartments for recent graduates or young professionals, through to larger living spaces to support the increasing numbers of families moving into PRS. As the typical age of first-time buyers looks to increase, intergenerational communities may also become prevalent. The population may be ageing, but those older people still want to live in a mixed and vibrant community. Conversely, the opportunity to differentiate PRS according to lifestyle or age group also presents unique opportunities and introduces the "pull factor" associated with the congregation of similar social groups.
There will be an impact on planning. Schemes purpose-built for rent may be laid out to a different specification to those built for immediate sale. Authorities will need to be flexible with their adopted design standards. Similarly, design teams must acknowledge that amenity space and facilities will be major differentiators for potential tenants, potentially outweighing the investment in architecture or high-end fixtures that would be more standard in a for-sale model (although this remains an important factor, especially at the upper, "executive" end of PRS).
Yet there is no reason to doubt that PRS will continue to build momentum. Funding from the centre will help, with schemes like Build to Rent demonstrating the government's keenness for PRS as a vehicle to help achieve housing demands.
Housing zones and regeneration
London will continue to attract PRS developments, prompted in part by the creation of 20 housing zones by the mayor of London in 2015, which are expected to deliver 50,000 more homes in total. And, while inner London has traditionally seen a larger number of private renters, investment interest is turning towards a "doughnut" clustered around zones 2, 3 and 4, buoyed by higher yields and good transport links into the centre.
Other areas of the UK offer good PRS potential too. The further 20 housing zones outside London identified in the March 2015 Budget will be a focus, thanks to central government funding to kickstart home building in brownfield sites. Regeneration areas such as the Greenwich Peninsula, Stratford, Lewisham Gateway and Croydon will see PRS as a positive way to bring new people into an area quickly. Major cities such as Manchester, Birmingham, Leeds and Glasgow will see significant PRS demand thanks to their vibrant economies and growth, which will be encouraged further by regional initiatives like the so-called "northern powerhouse".
03 / Design
In any project, design and specification must be balanced against its ultimate viability, and PRS developments are no exception. In particular, operating and running costs will need to be included in the business case to ensure yields remain an incentive for investment.
Land costs will still be a major consideration. Aecom's PRS cost model takes a typical development in London's zone 2 / 3 as its starting point. Although not within prime inner London residential territory, these locations will be competitive, mainly due the combination of housing zone funding and good transport connectivity.
Tenant preferences should also be considered in the rental model. The opportunity cost for greater initial capital investment associated with enhanced specifications may not necessarily be recovered through yields, as tenants typically consider lower short-term rents preferable.
Design guides and differentiators
Ultimately, the price of land will influence the positioning of the final product in the rental market. To help mitigate these potentially high costs, and ensure continued take up, PRS developers need to identify differentiating factors at the design stage that make their product more appealing to end users.
The mayor of London's Housing Design Guide (LHDG) will still be a touchstone for design teams, as well as any local authority design requirements. However, for PRS projects, amenities and communal areas will require more consideration. Amenity spaces, such as gyms, business areas, cafes and creches may be viewed more favourably by potential tenants. Areas that can be hired for private functions will also be popular, and communal outdoor spaces – roof gardens, green areas, quiet corners – will be important for families.
All of these are often perfunctory in developments created exclusively for sale. Taking time to think them through will pay dividends. Given that there are few current planning precedents or PRS-specific guidelines, discussion with local authority planning teams may be necessary.
Longevity
Given the potential diversity of the end-user tenant base, a mix of units will be necessary. Studios and one-bedroom apartments should be balanced with larger units designed for sharing or families. Maintenance should be minimal and straightforward. Design teams should look to standardise fixtures and fittings, enabling operators to keep a stock of key items. This will speed up repairs, reduce disruption to tenants and minimise the risk of potential void periods.
Within the units, the standard of finishes will be critical, but developers should not be tempted by super high-end fit-outs. Instead, select for quality and durability. Good warranty cover for ironmongery, sanitary ware and kitchen appliances is a must. Branding will play a crucial part in helping to create a specific PRS offer and the case for consistency of branding across materials and products, and the use of brand guidelines will help drive cost effective procurement.
In terms of MEP, fast broadband is crucial, as are IT points to main reception rooms. Broadband must work from day one, so routers and providers should be signed up to before tenants move in and then switched over to the tenant on occupation.
Functional areas are also important. Front and back of house spaces will be required for the estate management office, for maintenance and for storage space. Back of house should include dedicated routes for tenants to move in and out.
Even so, flexibility in design is also necessary. PRS developments may be given planning approval to allow units to be sold after a specified time, and so design teams should be mindful of this. The task is made easier by the degree of commonality in the occupational habits and behaviour of tenants and homeowners.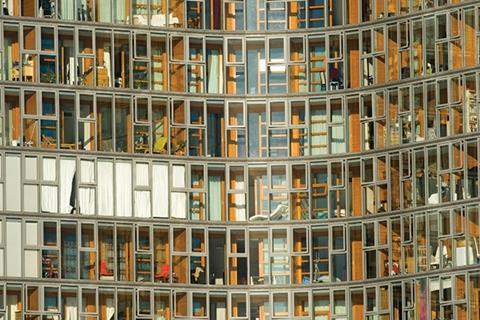 04 / Procurement and construction
Effective procurement and a first-class supply chain are the secret to getting PRS delivery right. Simple, straightforward procurement routes are important. Clear and easily understood risk transfers, with a process that selects a main contractor quickly once the tender has been returned and the supply chain soon after, will help achieve certainty.
Although the market continues to be constrained, there has been a potential softening with the realisation that pricing levels are becoming unsustainable from a viability perspective. The PRS market also presents clear opportunities for long-term partnering agreements with certain suppliers and trades, which will help keep costs reasonable and provide consistency in branding. Quality and repeatability are key when selecting these affiliations or supply chain agreements.
One- or two-stage tenders?
With two-stage tendering continuing to dominate main contractor procurement routes, this strategy remains preferential, for both PRS and for-sale models. Current wisdom is to keep first-stage tenders to a basic level, pricing only preliminaries, overheads and profit, contractor risk and programme. Developers may find contractors raising concerns about the second stages extending and delaying financial close.
There may be room for competitive, single-stage tendering, although contractors will favour a short and sweet process with, for example, a reduced number of contractors tendering, a reasonable tender period without tender addendums or additional design releases, and an obvious match with the contractor's strengths and business plan.
Despite this, there still may be resistance from trades, especially the larger ones, many of whom prefer two-stage deals or preconstruction agreements for their initial bids. Some trades may only price jobs for contractors that have secured the main contract.
Construction
When it comes to construction, prevailing wisdom on major residential developments applies. On phased completions with early occupation, keeping "hard" construction activities physically separate is critical, from both a safety and a reputational perspective.
05 / Cost influences
The fundamental cost principles behind residential delivery, regardless of signature design or functionality, remain the same for PRS projects. Optimise the available area for tenants, with the right number of apartments per floor and the right size (or mix of sizes) for the apartments, supported by an effective building shape and core arrangement (including efficient wall-to-floor and net-to-gross ratios). Provide it for the right cost and complete construction in the quickest time, emphasising quality and repetition.
Specification
Adopting a similar approach to a residential for-sale development is a good yardstick, at least for the design and construction stages, although greater emphasis should be placed on communal and amenity areas. Comparing the net rentable area to the gross area is useful. The building's efficiency will be affected by the amount of amenity space – while more amenity space means a less efficient building, good amenities may help attract a higher rental value.
The apartment types chosen will also affect cost. Studio and one-bedroom apartments offer the highest yield but cost more per square foot to build and fit out due to their obvious density. Other tenure types may be necessary to meet end-user demand, with a lower cost per square foot but lower yields too.
Apartment specification should also be planned carefully. Depending on the provider's model, apartments may need to be fully furnished and kitted out, enabling tenants to take occupancy immediately on completion, instead of a more familiar shell and core / fit-out model. The "turnkey" approach will include furniture, fittings and equipment, down to crockery, cutlery, bed linen, TV and the like.
Operations and maintenance
There is, however, one major difference between for-sale and PRS cost estimates, and that is the importance of operations and maintenance to PRS schemes. Developers should consider adopting a whole lifecycle model that incorporates these stages, with operations teams (or operators, if they are different entities) involved early on.
There may be trade-offs. For example, improving the durability of developments – to reduce future maintenance and to create a quality product where people will want to live for decades to come – will increase upfront development costs.
In terms of procurement, furniture, fittings and equipment (FFE) and operations and service equipment (OSE) should form part of the project brief and procurement strategy. Operators may choose to adopt procurement models from other sectors, such as using specialist agents to source FFE and OSE from the international market and driving cost benefits from repetition and volume. This is largely dependent on the development and operational model adopted.
Alternatively, operators may choose to establish their own supply chain and use their own in-house management expertise. In any case, operators will be responsible for maintaining a good standard of service of the final asset, so durability, ease of replacement and longevity should be key factors.
Brand and marketing
While the aggressive sales strategies of for-sale schemes are rarely necessary in PRS schemes, some investment in marketing is required. Many tenants will hold relatively short leases, and so operators will need to attract a steady stream of new occupants to keep revenues flowing.
Creating and managing a credible brand is important. Key marketing messages should emphasise the quality of apartments, the range of amenities and the use of straightforward, flexible contracts. Peer marketing – via word of mouth within corporates who may use the same apartments for several tenants, or via social media for other groups – is becoming increasingly prevalent. A successful brand will also help to create momentum as investors and developers expand their offering to new cities or districts.
06 / Sustainability
Sustainability underpins all aspects of a PRS scheme. A development needs to be economically viable across its whole lifecycle, while minimising its environmental impact. And it can contribute to the creation of new communities and help regenerate others.
The whole lifecycle costing model will be important here too. Running costs, maintenance and replacements are just as important as construction costs. Service charges must be minimal, as they can only be recovered through rental costs.
In terms of construction, green building principles will be enshrined in local building regulations. These will generally follow, and improve upon the now-defunct Code for Sustainable Homes.
Innovation in "eco-friendly" design and construction can also be a useful marketing tool. Ideas such as the clever use of construction waste and low-energy technology should be investigated. Community-friendly initiatives work in the same way. Apprenticeships or local volunteering can build links with local people and help differentiate a scheme from competitors.
07 / Cost model
Aecom's PRS cost model is based on 200 apartments located in zone 2 / 3 in London. The apartments are being built for PRS and are arranged in a single 11-storey building with two cores. Each core has its own apartment entrance lobby. The building also includes a residents' gym (GIA 2,000 ft2), a private screening room and cinema (1,000ft2) and a residents' lounge and multifunction area (2,000ft2), as well as a dedicated estate management suite (GIA of 1,500ft2) and two retail units (GIA 3,000ft2).
The building has a reinforced concrete frame with post-tensioned slab to maximise floor-to-ceiling heights. The external facade assumes 5% articulation and incorporates balconies to all apartments. The cladding is made up of a timber rainscreen with brickwork panels supported on a metsec / SFS backing system. Sanitary appliances and fittings have been selected for durability and ease of replacement with bathroom pods being provided to achieve the quality standards needed over the building's lifecycle. Allowance has also been included for enhanced warranties for key items including kitchen fittings and appliances.
The gross internal floor area of the building is 165,390ft2 with a net-to-gross efficiency of 75% and a wall-to-floor ratio of 0.47. The rates are base dated at Q1 2016 and reflect prices obtained from a two-stage competitive tender, procured through design and build. The cost model excludes demolitions, any main contractor's first stage or pre-construction fees, professional fees and contractor's post-novation design fees. Also excluded are residential furniture, fittings and equipment (FFE) and operations and service equipment (OSE), Section 106/278 agreements and VAT.
| Description / item | Total £ | £/m2 GIFA | £/ft2 GFA | Percentage of work |
| --- | --- | --- | --- | --- |
| Shell and core works | | | | |
| Substructure | 1,125,550 | 73.25 | 6.81 | 4.40% |
| Works to existing site; site clearance and removal of existing vegetation, etc.; (1,280 m2 @ £10/m2) | | | | |
| Excavation and disposal of material off site; assumed average 1.5m reduce level dig (2,200 m3 @ £50/m3); including 15% bulking | | | | |
| Allow for 15% contaminated soil (330 m3 @ £100/m3) | | | | |
| Allow for removal of unknown obstructions (item @ £25,000) | | | | |
| Allowance for piling mat to footprint of building; say 400mm deep; including excavation and disposal and compacting (1,280 m2 @ £40/m2) | | | | |
| Allowance for mobilisation and demobilisation of piling rig; include for setting up piling rig at pile positions (item @ £75,000) | | | | |
| CFA piling; approx. 600mm diameter piling 35m deep; cut off top of pile; allow for pile cap; disposal of spoil; etc, (2,625 m @ £150/m) | | | | |
| Allowance for sundries: integrity tests, NDT, etc, (item @ £20,000) | | | | |
| Allowance for 500mm thick reinforced concrete slab; excavation and disposal; 350mm thick hardcore bed, 50mm sand blinding, dpm, insitu concrete slab, reinforcement (150kg/m³), etc, (1,280 m2 @ £250/m2) | | | | |
| Allowance for underslab drainage (1,280 m2 @ £35/m2) | | | | |
| Allowance for plant bases (item @ £10,000) | | | | |
| Allowance for lift pits (4 nr @ £7,500 each) | | | | |
| | | | | |
| Frame and upper floors | 4,149,525 | 270.06 | 25.09 | 16.30% |
| Allowance for reinforced concrete frame; comprising columns and core walls to ground floor (1,280 m2 @ £200/m2) | | | | |
| Allowance for reinforced concrete frame; including columns, beams and core walls to upper floors (14,085 m2 @ £125/m2) | | | | |
| Upper floor; post tensioned concrete slab; 225mm thick slab; 100kg/m3 reinforcement; 6kg/m² post tensioned strands, formwork, etc, (14,085 m2 @ £140/m2) | | | | |
| Extra over allowance for enhancements to podium slab; transfer structures over retail areas, etc, (1,280 m2 @ £100/m2) | | | | |
| Allowance for steel support to lifts (44 nr @ £750) | | | | |
| | | | | |
| Roof | 482,200 | 31.38 | £2.92 | 1.90% |
| Roof slab; post tensioned concrete slab; 225mm thick slab; 100kg/m3 reinforcement; 6kg/m² post tensioned strands, formwork etc, (1,280 m2 @ £140/m2) | | | | |
| Allowance for lift overruns, AOVs, etc, (item @ £15,000) | | | | |
| Allowance for membrane roof covering to concrete slab including insulation, waterproofing, drainage, etc, (1,280 m2 @ £125/m2) | | | | |
| Extra over allowance for green roof coverings to podium roof (1,280 m2 @ £100/m2) | | | | |
| | | | | |
| Stairs | 193,500 | 12.59 | 1.17 | 0.80% |
| Precast reinforced concrete stairs; with powder coated metal balustrading and handrails; ground to 11th floor (22 nr @ £8,000 each) | | | | |
| Allowance for sundry platforms to plantrooms (item @ £7,500) | | | | |
| Access ladders to roof (4 nr @ £2,500 each) | | | | |
| | | | | |
| External walls, windows, doors and balconies | 5,986,000 | 389.59 | 36.19 | 23.60% |
| Structurally glazed wall to principle facade, apartment entrance lobbies and retail (878 m2 @ £800/m²) | | | | |
| Rainscreen cladding system: comprising timber rainscreen and brickwork panels on insulation and metsec / SFS backing; 60% of facade area (3,834 m² @ £ 580/m2) | | | | |
| Extra over for material interfaces and feature detailing (item @ £250,000) | | | | |
| Allowance for double-glazed thermally broken aluminium windows; powder coated; 40% of facade area (2,556 m² @ £550/m2) | | | | |
| Extra over for glazed sliding double doors to retail units, apartment entrance lobbies, gym and estate management suite (6 nr @ £3,500 each) | | | | |
| Extra over for glazed double door to residents lounge (1 nr @ £2,000 each) | | | | |
| External louvered doorsets to residential refuse stores, retail, plant area and roof (7 nr @ £5,000 each) | | | | |
| Allowance for canopies to entrances (6 nr @ £10,000) | | | | |
| Allowance for scaffolding to external wall areas generally (7,268 m2 @ £60/m2) | | | | |
| Allowance for single doors to balconies (200 nr @ £1,250) | | | | |
| Allowance for balconies to apartments; bolt on steel balconies; including balustrades; cold bridging details, etc, (200 nr @ £3,000) | | | | |
| | | | | |
| Internal walls, partitions and doors | 1,445,870 | 94.1 | 8.74 | 5.70% |
| Blockwork walls; 300mm overall thickness to ground floor; including windposts (1,300 m2 @ £125/m2) | | | | |
| Blockwork walls; 100mm overall thickness to ground floor; including windposts (380 m2 @ £90/m2) | | | | |
| Partitions to residential corridor; 260mm overall thickness, 15mm soundblock plasterboard, 12.5mm WBP plywood lining, vapour control layer, 2 nr 50mm metal studs, 100mm air gap, 2 nr 15mm soundblock plasterboard (2,376 m2 @ £120/m2) | | | | |
| Partitions between apartments; 260mm overall thickness, 15mm soundblock plasterboard, 12.5mm WBP plywood lining, vapour control layer, 2 nr 50mm metal studs, 100mm air gap, 2 nr 15mm soundblock plasterboard (4,800 m2 @ £120/m2) | | | | |
| Double leaf timber doors, to ground floor storage (2 nr @ £1,800 each) | | | | |
| Single leaf, timber doors to ground floor storage and WCs (5nr @ £850 each) | | | | |
| Single leaf, timber entrance doors to apartments (200 nr @ £900 each) | | | | |
| Single leaf, timber doors to amenity areas (72 nr @ £850 each) | | | | |
| Single leaf, timber doors to risers (96 nr @ £500 each) | | | | |
| Allowance for WC and shower cubicles to amenity areas, etc (8 nr @ £2,000 each) | | | | |
| Allowance for temporary protection to doors, etc (item @ £75,000) | | | | |
| | | | | |
| Wall finishes | 509,545 | 33.16 | 3.08 | 2.00% |
| Plasterboard lining to core walls, service cupboards, etc (3,496 m2 @ £40/m2) | | | | |
| Plasterboard linings to blockwork walls (2,843 m2 @ £40/m2) | | | | |
| Paint to internal partitions; residential corridors, linings and back of house areas (8,895 m2 @ £8/m2) | | | | |
| MDF skirtings with painted finish to lift lobbies, residential corridors, gym, estate management suite (2,905 m @ £15/m) | | | | |
| Enhanced finishes to apartment entrances and lift lobbies; at ground level (item @ £50,000) | | | | |
| Timber panelling to residents lounge (150 m2 @ £250/m2) | | | | |
| Acoustic panelling to cinema room (115 m2 @ £150/m2) | | | | |
| Extra over for forming recesses for projection screen and other detailing generally; to cinema room (item @ £5,000) | | | | |
| Service panelling to WCs and showers (75 m2 @ £300/m2) | | | | |
| Porcelain tiles to WCs and showers (120 m2 @ £75/m2) | | | | |
| | | | | |
| Floor finishes | 284,532 | 18.52 | 1.72 | 1.10% |
| 75mm levelling screed to corridors and lift lobbies, apartment entrance lobbies, cinema room, residents lounge, estate management suite and gym (3,118 m2 @ £30/m2) | | | | |
| Sealant to plant areas (418 m2 @ £15/m2) | | | | |
| Power float finish to retail areas (279 m2 @ £3/m2) | | | | |
| Carpet finish to residential corridors and lift lobbies (2,282 m2 @ £40/m2) | | | | |
| Luxury carpet to cinema room (88 m2 @ £75/m2) | | | | |
| Stone floor finish to apartment entrance lobbies (186 m2 £250/m2) | | | | |
| Timber batten floor to residents lounge and estate management suite (301 m2 @ £35/m2) | | | | |
| Engineered timber flooring to gym area (162 m2 @ £125/m2) | | | | |
| Porcelain tiles to WCs and showers (53 m2 @ £100/m2) | | | | |
| Epoxy resin to storage areas, refuse areas, etc (46 m2 @ £20/m2) | | | | |
| Allowance for drainage channels including stainless steel grilles to changing facilities to gym (10 m @ £250/m) | | | | |
| | | | | |
| Ceiling finishes | 170,028 | 11.07 | 1.03 | 0.70% |
| Painted plasterboard ceiling to residential corridors, cinema room, residents lounge and back of house areas (2,561 m2 @ £38/m2) | | | | |
| Acoustic rated demountable suspended ceiling, including paint finish to estate management suite and gym (293 m2 @ £60/m2) | | | | |
| Allowance for specialist acoustic ceiling to cinema room (88 m² @ £75/m2) | | | | |
| Enhanced finishes to reception and lift lobby areas at ground level (item @ £25,000) | | | | |
| Painted moisture resistant plasterboard ceiling to WCs and showers (53 m2 @ £45/m2) | | | | |
| Sealer to exposed ceiling soffit to retail units, plant and storage areas (743 m2 @ £15/m2) | | | | |
| Allowance for additional bulkheads and level changes generally (item @ £10,000) | | | | |
| | | | | |
| Fittings, furnishings and equipment | 298,000 | 19.39 | 1.8 | 1.20% |
| Statutory signage (item @ £30,000) | | | | |
| Mail boxes (200 nr @ £125 each) | | | | |
| Allowance for mirrors to gym (item @ £10,000) | | | | |
| Allowance for vanity units to changing rooms (item @ £7,500) | | | | |
| Allowance for cubicles, showers and fittings to gym changing areas (6 nr @ £2,500 each) | | | | |
| Allowance for fittings to changing rooms and WC's areas; hand driers, soap dispensers, towel racks, etc (item @ £5,000) | | | | |
| Allowance for lockers to changing rooms (20 nr @ £500 each) | | | | |
| Allowance for benches to changing rooms (item @ £2,500) | | | | |
| Allowance for FF&E to cinema room; including projection screen and equipment; joinery cabinetry and millwork, etc (item @ £20,000) | | | | |
| Allowance for cinema room seating (12 nr @ £1,500) | | | | |
| Allowance for back of house storage for estate management suite and maintenance facilities (item @ £20,000) | | | | |
| Allowance for FF&E to gym areas; vanity units, mirrors, etc (item @ £15,000) | | | | |
| Allowance for servery joinery and equipment to residents lounge (item @ £5,000) | | | | |
| Study desks and panelling to residents lounge (10 nr @ £1,000 each) | | | | |
| Residents lounge bookcases (5 m @ £1,500/m) | | | | |
| Sundry joinery to residents lounge; window seating, bars, etc (item @ £20,000) | | | | |
| Timber screens and panelling to residents lounge (item @ £10,000) | | | | |
| Fireplace and wall feature to residents lounge (item @ £7,500) | | | | |
| Allowance for general storage and joinery to estate management suite (item £15,000) | | | | |
| Allowance for desks and seats - Excluded | | | | |
| Allowance for meeting room furniture - Excluded | | | | |
| Sundries; notice boards, signage, etc (item @ £5,000) | | | | |
| Allowance for gym equipment - excluded (by operator) | | | | |
| Reception desks to apartment entrance areas and estate management suite (item @ £ 40,000) | | | | |
| | | | | |
| MEP generally | | | | |
| | | | | |
| Sanitaryware | 28,164 | 1.83 | 0.17 | 0.10% |
| Cleaners' sink(s) (3 nr @ £450) | | | | |
| Sanitaryware to estate management suite (4 nr @ £650) | | | | |
| Sanitaryware including showers to gym (12 nr @ £783) | | | | |
| Sanitaryware to cinema room (2nr @ £650) | | | | |
| Sanitary ware to work residents lounge (8 nr @ £650) | | | | |
| Extra over disabled provision (lot @ £5,000) | | | | |
| Associated subcontractor preliminaries (lot @ £3,318) | | | | |
| | | | | |
| Disposal installations | 308,474 | 20.08 | 1.87 | 1.20% |
| Rainwater disposal from roof outlets connection to underground drainage (15365 m2 @ £3/m2) | | | | |
| Foul disposal to amenity areas and apartment complete with associated vent stacks, connection to underground drainage (15365 m2 @ £13.50/m2) | | | | |
| Drainage from plant rooms, bin stores and the like via floor gullies (lot @ £14,000) | | | | |
| Capped connection to retail (lot @ £2,500) | | | | |
| Associated subcontractor preliminaries (lot @ £38,451) | | | | |
| | | | | |
| Water installations | 354,465 | 23.07 | 2.14 | 1.40% |
| Cold water installation incoming main, storage tank, water treatment, multi booster pump set, distribution to apartments including tenant sets with water meter (15,365 m2 @ £16.50/m2) | | | | |
| Cold water distribution to sanitary ware including estate management suite, cleaners cupboards and gym (lot @ £18,500) | | | | |
| CAT 5 water points & plant to wash down points and to roof BMU (lot @ £15,000) | | | | |
| Hot water installation to sanitary ware including estate management suite, cleaners cupboards and gym via a plate heat exchanger, including pumps, pipe work etc (lot @ £18,250) | | | | |
| Capped connections to retail (lot @ £5,000) | | | | |
| Associated subcontractor preliminaries (lot @ £44,192) | | | | |
| | | | | |
| Heat source | 223,612 | 14.55 | 1.35 | 0.90% |
| Gas fired boiler installation (3 nr @ £26,275) | | | | |
| Flue to atmosphere (lot @ £78,750) | | | | |
| Plant room pipework, pumps sets, controls etc (lot @ £38,413) | | | | |
| Associated subcontractor preliminaries (lot @ £27,624) | | | | |
| | | | | |
| Space heating and air treatment | 463,374 | 30.16 | 2.8 | 1.80% |
| Distribution to apartments, valves, etc; terminating in HIUs (HIUs part of fit out) (15,365 m2 @ £15.50) | | | | |
| Landlords heating via radiators to stair cores and back of house areas (lot @ £11,500) | | | | |
| Underfloor heating to reception areas (lot @ £7,000) | | | | |
| Air treatment to reception, gym, office areas; VRF installation and mini AHU (lot @ £149,000) | | | | |
| Associated subcontractor preliminaries (lot @ £57,716) | | | | |
| | | | | |
| Ventilation installations | 265,770 | 17.30 | £1.61 | 1.00% |
| Plant room ventilation (418m² @ £90) | | | | |
| Stairwell make up via AoV (2 nr @ £7,500) | | | | |
| Smoke clearance to corridors (24 vents @ £7,500) | | | | |
| Associated subcontractor preliminaries (lot @ £33,150) | | | | |
| | | | | |
| Electrical installation | 1,044,671 | 67.99 | £6.32 | 4.10% |
| Primary distribution board, landlords power and lighting boards, cabling and containment, sub metering, ryefield installation to apartments (15,365m2 @ £24/m2) | | | | |
| Life safety standby generator and flue (lot @ £111,125) | | | | |
| Life safety cabling & equipment to fire fighting lifts, smoke extract and sprinkler installations (15,365 m2 @ £2.50/m2) | | | | |
| Small power to landlords areas and circulation space (lot @ £8,000) | | | | |
| Power to mechanical installations (15,365m2 @ £2.50/m2) | | | | |
| Lighting to landlord areas and circulation areas including lighting control and emergency lighting (2,978 m2 @ £58/m2) | | | | |
| Back of house lighting (15,365 m2 @ £1/m2) | | | | |
| Power and lighting to office and gym (lot @ £94,100) | | | | |
| Feature lighting internal / external (lot @ £40,000) | | | | |
| Earthing and bonding (15,365 m2 @ £1.50/m2) | | | | |
| Capped connections to retail (lot @ £5,000) | | | | |
| Associated subcontractor preliminaries (lot @ £129,724) | | | | |
| | | | | |
| | | | | |
| Gas installation | 26,330 | 1.71 | 0.16 | 0.10% |
| Gas installation to boilers (15,365 m2 @ £1.50) | | | | |
| Associated subcontractor preliminaries (lot @ £3,282) | | | | |
| | | | | |
| Protective installations | 247,918 | 16.14 | 1.5 | 1.00% |
| Sprinkler distribution to apartments, monitored floor valves (15,365 m2 @ £10/m2) | | | | |
| Dry risers (24 outlets @ £2,000 each) | | | | |
| Lightning & surge protection (15,365 m2 @ £1/m2) | | | | |
| Associated subcontractor preliminaries (lot @ £30,903) | | | | |
| | | | | |
| Communication installations | 530,879 | 34.55 | 3.21 | 2.10% |
| Fire alarm to landlord areas, interlink to apartments (15,365 m² @ £6.50/m2) | | | | |
| Disabled refuge and WC alarm installation (lot @ £66,000) | | | | |
| Containment for data / telephone installations (15,365 m2 @ £3.50/m2) | | | | |
| Satellite farm and aerial installation to roof (4 nr satellites and 1 aerial; lot @ £20,000) | | | | |
| Telephone / TV / Satellite to apartments (15,365 m2 @ £7/m2) | | | | |
| CCTV and access control to ground floor areas and plant rooms (12 nr CCTV cameras, 6 nr access control points; lot @ £62,500) | | | | |
| Data outlets to landlord areas and Wi-Fi installation to residents lounge (lot @ £25,000) | | | | |
| Door entry and sub door entry installation (3 nr entrances; lot @ £30,000) | | | | |
| Associated subcontractor preliminaries (lot @ £66,174) | | | | |
| | | | | |
| Special installations | 340,761 | 22.18 | 2.06 | 1.30% |
| Remote metering to apartments and billing system for LTHW heating only (200 nr @ £300 each) | | | | |
| BMS (15,365 m2 @ £9/m2) | | | | |
| Cinema room installation (lot @ £100,000) | | | | |
| Associated subcontractor preliminaries (lot @ £42,476) | | | | |
| | | | | |
| Lift installations | 655,200 | 42.64 | 3.96 | 2.60% |
| 13 person, 1.6m/s (2 nr @ £130,000 each) | | | | |
| 17 person, 1.6m/s (2 nr @ £150,000 each) | | | | |
| Enhanced finishes to lift car and 2 sets of drapes (lot @ £25,000) | | | | |
| Associated subcontractor preliminaries (lot @ £70,200) | | | | |
| | | | | |
| Builders work | 416,202 | 27.09 | 2.52 | 1.60% |
| BWIC | | | | |
| | | | | |
| Preliminaries and contingencies | 5,845,754 | 380.46 | 35.35 | 23.02% |
| Main contractors preliminaries @ 15.5% | | | | |
| Overheads and profit @ 4.5% | | | | |
| Contractors risk @ 2.5% | | | | |
| Post novation design fees (excluded) | | | | |
| Contingency and design reserve @ 5% | | | | |
| | | | | |
| Total shell and core works | 25,396,323 | 1,652.87 | 153.56 | 100.00% |
| | | | | |
| | | | | |
| RESIDENTIAL FIT-OUT WORKS | | | | |
| Internal walls and doors | 1,041,250 | 67.77 | 6.30 | 6.9% |
| Plasterboard stud partitions within apartments (8,700 m2 @ £50/m2) | | | | |
| EO allowance for boxing out and acoustic treatment to SVP's including crossovers (item @ £50,000) | | | | |
| Internal apartment doors: flush painted, solid core, single leaf doorset including ironmongery (475 nr @ £750 each) | | | | |
| Utility cupboard doors; flush paint, solid core, double leaf doorset; including ironmongery (200 nr @ £1,000 each) | | | | |
| | | | | |
| Wall finishes | 785,695 | 51.14 | 4.75 | 5.2% |
| Painted plasterboard lining to internal face of external wall, core walls, external wall of bathroom pod, etc, (8,500 m2 @ £40/m2) | | | | |
| Paint finish to all internal partitions (17,400 m2 @ £8/m2) | | | | |
| Plywood behind kitchen walls (1,800 m2 @ £15/m2) | | | | |
| Allowance for glass splashbacks to kitchens generally (500 m2 @ £200/m2) | | | | |
| Allowance for mastic (200 nr @ £250 each) | | | | |
| MDF skirting with paint finish (8,633m @ £15/m) | | | | |
| | | | | |
| Floor finishes | 1,072,650 | 69.81 | 6.49 | 7.1% |
| Acoustic timber batten sub floor to general areas (10,072 m2 @ £35/m2) | | | | |
| Carpet finishes to bedrooms; approximately 30% of net residential area (3,022 m2 @ £40/m2) | | | | |
| Timber flooring to all other areas (7,050 m2 @ £85/m2) | | | | |
| | | | | |
| Ceiling finishes | 487,736 | 31.74 | 2.95 | 3.2% |
| Painted plasterboard ceiling (10,072 m2 @ £38/m2) | | | | |
| Allowance for blind boxes / recess (1,400 m @ £50/m) | | | | |
| Access hatches (200 nr @ £175 each) | | | | |
| | | | | |
| Fittings/fitting out | 4,805,440 | 312.75 | 29.06 | 31.7% |
| Allowance for kitchen including sink, taps and white goods (oven, hob, fridge freezer, washer / dryer, extract hood); studio (15 nr @ £7,000 each) | | | | |
| Allowance for kitchen including sink, taps and white goods (oven, hob, fridge freezer, washer / dryer, extract hood); 1 bed (80 nr @ £8,000 each) | | | | |
| Allowance for kitchen including sink, tap and white goods (oven, hob, fridge freezer, washer / dryer, extract hood); 2 bed (105 nr @ £9,000 each) | | | | |
| Allowance for enhanced warranty provision (200 nr @ £250 each) | | | | |
| Roller blinds (2,556 m2 @ £40/m2) | | | | |
| Wardrobes to bedrooms generally (654 m @ £ 800/m) | | | | |
| Bathroom pod incorporating; sanitary ware, finishings and fittings (305 nr @ £8,000 each) | | | | |
| | | | | |
| MEP generally | | | | |
| Sanitary ware | | | | |
| Included within the pod construction | | | | |
| | | | | |
| Disposal installations | 103,470 | 6.73 | 0.63 | 0.7% |
| Soil and waste to white goods, connection to bathroom pods (200 nr @ £453 each) | | | | |
| Associated subcontractor preliminaries (lot @ £12,870) | | | | |
| | | | | |
| Water installations | 213,108 | 13.87 | 1.29 | 1.4% |
| Hot and cold water pipework to white goods, connection to bathroom pods (200 nr @ £909 each) | | | | |
| Associated subcontractor preliminaries (lot @ £31,308) | | | | |
| | | | | |
| Heat source | 326,491 | 21.25 | 1.97 | 2.2% |
| Twin plate heat exchanger for heat and hot water generation with heat meter (200 nr @ £1,429 / each) | | | | |
| Associated subcontractor preliminaries (lot @ £40,691) | | | | |
| | | | | |
| Space heating and air treatment | 502,919 | 32.73 | 3.04 | 3.3% |
| LTHW underfloor heating (11,585 m2 @ £38/m2) | | | | |
| Heated towel rails within pod construction | | | | |
| Associated subcontractor preliminaries (lot @ £62,689) | | | | |
| | | | | |
| Ventilation installations | 425,656 | 27.70 | 2.57 | 2.8% |
| Whole house ventilation with heat recovery and boost function (200 nr @ £1,863 each) | | | | |
| Associated subcontractor preliminaries (lot @ £53,056) | | | | |
| | | | | |
| Electrical installation | 1,096,704 | 71.38 | 6.63 | 7.2% |
| Tenant's distribution board, meter (200 nr @ £401 each) | | | | |
| Small power distribution points, connection to pods (200 nr @ £1,287 each) | | | | |
| Lighting, wiring, installation and switches, connections to pods (305 nr @ £2,947 each) | | | | |
| Earthing and bonding (200 nr @ £165 each) | | | | |
| Associated subcontractor preliminaries (lot @ £136,704) | | | | |
| | | | | |
| Protective installations | 242,646 | 15.79 | 1.47 | 1.6% |
| Sprinkler protection (200nr @ £1,062 each) | | | | |
| Associated subcontractor preliminaries (lot @ £30,246) | | | | |
| | | | | |
| Communication installations | 313,246 | 20.39 | 1.89 | 2.1% |
| Fire alarm (200 nr @ £259 each) | | | | |
| Data / voice / TV outlets, wiring (200 nr @ £612 each) | | | | |
| Entry system (200 nr @ £500 each) | | | | |
| Associated subcontractor preliminaries (lot @ £39,046) | | | | |
| | | | | |
| Special installations | 82,024 | 5.34 | 0.50 | 0.5% |
| Local control to heating (200 nr @ £359 each) | | | | |
| Associated subcontractor preliminaries (lot @ £10,224) | | | | |
| | | | | |
| Builders work in connection | 165,313 | 10.76 | 1.00 | 1.1% |
| BWIC | | | | |
| | | | | |
| | | | | |
| Preliminaries and contingencies | 3,487,720 | 226.99 | 21.09 | 23.0% |
| Main contractors preliminaries @ 15.5% | | | | |
| Overheads and profit @ 4.5% | | | | |
| Contractors risk @ 2.5% | | | | |
| Post-novation design fees (excluded) | | | | |
| Contingency and design reserve at 5% | | | | |
| Total residential fit out works | 15,152,068 | 986.14 | 91.61 | 100.0% |
| | | | | |
| External works and utilities | | | | |
| External works - allowance for external works | 250,000 | 16.27 | 1.51 | 35.2% |
| Utilities | 460,000 | 29.94 | 2.78 | 64.8% |
| Water infrastructure charges (200 nr @ £350) | | | | |
| Plus connection charge (item @ £25,000) | | | | |
| Foul Infrastructure charges (200 nr @ £350) | | | | |
| Plus connection charge (item @ £40,000) | | | | |
| Electrical connection - no reinforcement (1 nr @ £125,000) | | | | |
| Fibre installation (item @ £100,000) | | | | |
| Gas (item @ £30,000) | | | | |
| | | | | |
| Total external works and utilities | 710,000 | 46.21 | 4.29 | 100.0% |
| | | | | |
| Total PRS cost model | 41,258,391 | 2,685.22 | 249.46 | 100.0% |