High-performance windows are crucial to reducing the energy use of buildings. This CPD introduces key aspects of glazing and frame design, as well as the relevant standards and guidance. It is sponsored by Reynaers

How to take this module
UBM's CPD distance-learning programme is open to anyone seeking to develop their knowledge and skills. Each module also offers members of professional institutions an opportunity to earn between 30 and 90 minutes of credits towards their annual CPD requirement.
This article is accredited by the CPD Certification Service. To earn CPD credits, read the article and then click the link below to complete your details and answer the questions. You will receive your results instantly, and if all the questions are correctly answered, you will be able to download your CPD certificate straight away.
CPD CREDITS: 60 MINUTES
DEADLINE: 24 JUNE 2016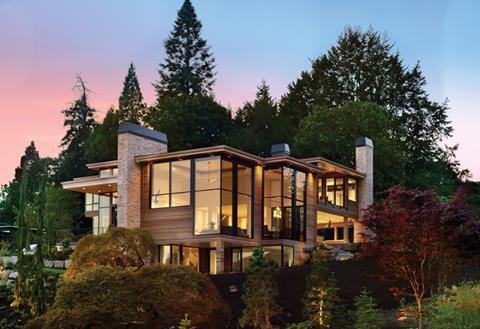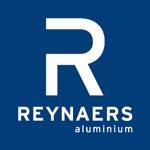 INTRODUCTION
A key element of the UK government's Construction 2025 strategy is to lower greenhouse gas emissions in the built environment by 50% by 2025. At the same time, it aims to lower costs by 33%, both in the initial construction and over the whole life of built assets. As heating consumes by far the greatest proportion of household energy use, reducing this is one of the most efficient ways to improve buildings' energy performance. Data from the European Aluminium Association estimates that 40% of the heating energy lost from homes escapes from windows or the gaps around windows.
Innovative and high-performance window design is therefore fundamental in reducing the amount of energy used in both the construction and operation of buildings, new and old. This CPD will show how aluminium window systems can contribute to the sustainability of a project, and how to specify the correct aluminium system to meet the level of performance required.
SUSTAINABILITY
Aluminium
The raw material of aluminium is bauxite. This is crushed, milled and mixed with a small amount of water, before being heated with molten cryolite at 950°C to produce liquid aluminium. The metal is then extruded through dyes into bar lengths according to the design of the aluminium system supplier.
This production process is highly energy-intensive. However, aluminium has two significant sustainability benefits. First, it is very durable, so can last for long periods of time without replacement, and with very little or no maintenance.
Second, aluminium is 100% recyclable. Although most metals can be recycled, aluminium is one of the few that can be repeatedly recycled with no loss of quality. The act of recycling aluminium requires only 5% of the energy needed to produce new aluminium. For this reason, it is essential to take cradle-to-cradle performance into account when specifying aluminium, rather than simply the initial production process.
The percentage of recycled aluminium in use today stands at approximately 35% although this is slowly on the rise as more of our older buildings are refurbished or replaced, and this aluminium is returned to the supply chain. The current recycling rate of aluminium is 92-98%. In the European construction industry, the figure stands at 95%.
As well as the obvious benefits of recycling, extraction and refining companies are using a growing percentage – currently 50% – of hydro-electric energy and have virtually eliminated the release of the most toxic gases.
Thermal transmittance
Thermal transmittance, commonly expressed as a U-value, is a measure of the rate of heat loss through or across a building component. It is expressed as watts per square metre, per degree Kelvin, W/m2K. The U-value is calculated using the combined thermal resistance of the materials in the element, air spaces and surfaces. The lower the U-value, the higher a material's heat resistance and hence the better the insulation.
For windows, the value of the frame is referred to as Uf, the glass as Ug and the combined value as Uw. Factors that affect the Uf-value include the profile design, profile material, number of chambers, use of a thermal break, glazing gasket and weather gasket.
It's important to note that the Uw value does not take into account any thermal bridge effects at the joint between the window or door frame and the rest of the building envelope. The calculation also does not include effects of solar radiation or heat transfer caused by air leakage.
In order to ensure comparisons are made fairly, window U-values must be calculated in accordance with BS EN ISO 10077-1:2006 and BS EN ISO 10077-2:2012. The standard takes the following into account:
different types of glazing (glass or plastic; single or multiple glazing; with or without low-emissivity coatings, and with spaces filled with air or other gases)
opaque panels within the window or door
various types of frames (eg, wood, plastic, aluminium, steel, composite)
where appropriate, the additional thermal resistance introduced by different types of closed shutter, depending on their air permeability.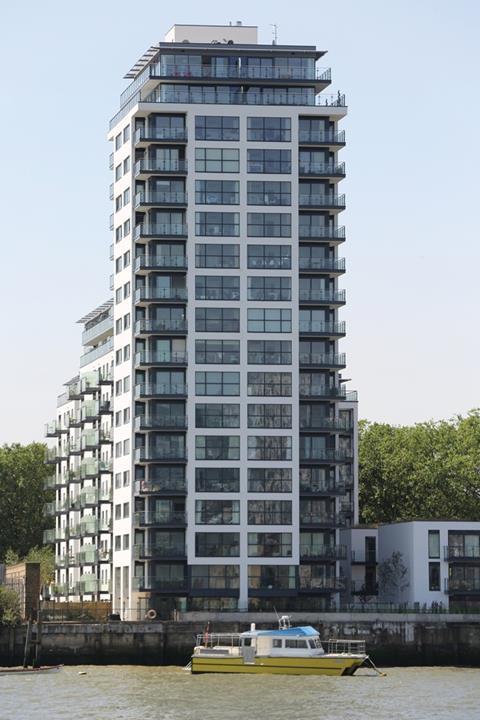 REGULATIONS AND CERTIFICATION
Part L
One of the most relevant pieces of legislation for windows is Part L of the Building Regulations, which was updated in 2013. Part L requires windows to have a minimum thermal performance depending on building type. This minimum performance is given as either a Window Energy Rating, as specified by the British Fenestration Rating Council, or as a U-value.
The U-value requirement for windows and doors has gradually lowered. For example, since 2002 the requirement for windows within Approved Document L1B, which covers the energy performance of existing dwellings, has halved – from 3.3W/m2K to 1.6W/m2K. For new homes, Approved Document L1A uses a "notional dwelling" with a Uw-value of 1.4W/m2K, although the actual limiting value is 2.00W/m2K.
Window Energy Ratings
Window Energy Ratings (WERs) were brought in to give home owners an easy-to-understand system in order to help them choose a window. The system has been recognised within Part L – Approved Document L1B stipulates a minimum C rating for improvements to existing homes.
The WER measures the thermal performance on a scale from A+ to G, and is illustrated using a graphic similar to that used to show the energy performance of products such as fridges and dishwashers. The rating combines three measures:
Uw-value: the heat lost through the window
G-value: the solar energy gained from sun shining through the window
L-factor: the heat lost through air leakage around the frame.
There is no direct correlation between the U-value and energy rating. It is possible to achieve an A rating with U-values ranging from 1.0W/m2K to 1.7W/m2K, as solar gain and air leakage must be taken into account.
It's also worth noting that an A-rated window will be designed to maximise the energy gained from the sun. If you are putting large windows in a bright south-facing room, you may find that this makes the room uncomfortably warm in the summer. It may therefore be better to specify windows and doors with a low U-value (which would be good at conserving heat in the winter) rather than a high WER. Conversely, on the north side of the house, a specification that maximises solar gain may produce the most comfortable conditions.
Home Quality Mark
In the wake of the government's decision to withdraw the Code for Sustainable Homes, the BRE has introduced a voluntary scheme: the Home Quality Mark. The HQM will provide impartial information from independent experts on the home's quality. It indicates to householders the overall expected costs, health and wellbeing benefits, and environmental footprint associated with living in the home. If the scheme takes off, it will clearly affect decision-making when specifying windows in residential properties.
Energy Performance Certificates
Energy Performance Certificates (EPC) are mandatory for anyone building, renting or selling a domestic property. An EPC gives a property an energy efficiency rating from A (most efficient) to G (least efficient) and is valid for 10 years. The EPC includes the Standard Assessment Procedure (SAP) rating, which is calculated in order to establish an energy cost based on:
The construction of the home
The heating system
How well the dwelling contains heat
The lighting system
The use of renewable energy.
Passivhaus
Developed in Germany in the early 1990s by Professors Bo Adamson of Sweden and Wolfgang Feist of Germany, Passivhaus is the fastest growing energy standard in the world – to date, 30,000 buildings have been certified. The standard is based on a relatively simple approach of excellent thermal performance, airtightness and mechanical ventilation. In order to meet the exacting standards of Passivhaus, all elements of the building envelope must be considered, including the windows and doors.
BREEAM
BREEAM is a certification system for comparing and rating sustainable buildings that exceed national standards. Over 533,000 buildings have been certified within the BREEAM scheme to date. There are 115 credits available across nine categories. Window specification can earn credits in the Energy, Health and wellbeing, Materials and Pollution categories.
The Green Guide
Forming part of BREEAM, the Green Guide grades the environmental impact of over 1,500 typical construction elements across various types of building. The lifecycle of the product is considered over a time period of 60 years and addresses different stages of use: manufacture, installation, use (including maintenance and repair) and final disposal. However, the Green Guide takes a cradle-to-grave approach so does not take into account the recyclability of a material such as aluminium.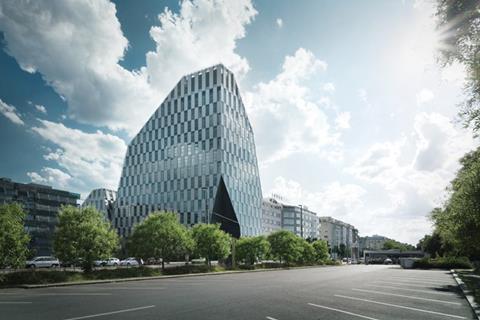 TYPE OF GLAZING
The glazing specification will have a major impact on the window system's ability to meet the requirements of these schemes and regulations. Options include:
Double or triple glazing
Triple glazing offers improved thermal insulation. However, it is also more expensive and heavier – this additional weight reduces the maximum sizes for the window or door. If you want to achieve a particular standard (such as Passivhaus) you may need to specify triple glazing. In other situations, a double-glazed sealed unit may be adequate.
Low-e glass
Low-emissivity (low-e) glass has a coating that reflects heat back into the house, reducing heat loss through windows and doors. This technology was introduced to the mass market in the early 1990s as K glass. Low-e glass can be manufactured with a hard coat or, more recently, a soft coat. The soft coats generally give a better thermal performance, and the hard coats tend to have a slightly greyish tint to them. Specifiers should ensure that there is consistency on each facade.
Low-iron glass
When you look at the cut edge of a standard pane of glass it is green. Low-iron glass tends to be much closer to colourless, which is useful in helping to maximise solar gain.
Warm edge technology
Standard double-glazed units feature an aluminium spacer to hold the glass apart. However, the conductivity of aluminium can result in a significant loss of thermal energy. Warm edge spacers are specially designed to reduce this energy loss. Warm edge spacer bars may be filled with a silicone desiccant to absorb any moisture within the double glazing. They also reduce condensation on the room-facing surface by reducing the temperature difference between the two panes.
Argon / krypton gas
Double glazing can be made more energy-efficient by substituting the dehydrated air between the panes with an inert gas, such as argon, xenon or krypton. Argon is the most commonly used. This does have an impact on cost but it can improve thermal performance substantially. Krypton and xenon are even more energy-efficient than argon but are more expensive.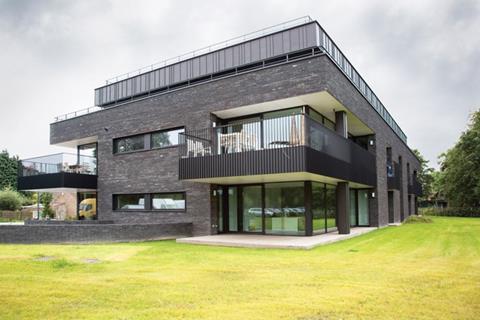 FRAME DESIGN
Several key factors influence the efficiency of a window frame. These include:
Thermal breaks A thermal break is where a less conductive material is used to separate the inner and outer profiles, reducing temperature transfer and cold bridging. In the past, resin was commonly used as a thermal break. However, it is not as efficient as the polyamide that is used today. Unlike resin, polyamide is a versatile material and can be shaped to produce multiple chambers, which gives enhanced thermal performance.
Insulation Patented technology can bring the U-value of the frame down even further. For example, a Reynaers system, in which insulation strips with increased stability are combined with special foam and integrated into the aluminium profiles, can bring the Uf down to 0.88W/m²K.
Gaskets Besides a high insulation level, airtightness is the most important factor determining a window's energy efficiency. Gaskets made from a material such as co-extruded high-insulation EDPM can ensure both water and airtightness.
The table below shows how the windows and frames can combine to create different Uw-values:
Small frame and vent: Uf = 1.0W/m2K
Ug (W/m2K)
0.5
0.6
0.7
Uw (W/m2K)
0.78
0.84
0.9
Uw installed (W/m2K)
0.79
0.85
0.91

How to take this module
UBM's CPD distance-learning programme is open to anyone seeking to develop their knowledge and skills. Each module also offers members of professional institutions an opportunity to earn between 30 and 90 minutes of credits towards their annual CPD requirement.
This article is accredited by the CPD Certification Service. To earn CPD credits, read the article and then click the link below to complete your details and answer the questions. You will receive your results instantly, and if all the questions are correctly answered, you will be able to download your CPD certificate straight away.
CPD CREDITS: 60 MINUTES
DEADLINE: 24 JUNE 2016

Privacy policy
Information you supply to UBM Information Ltd may be used for publication and also to provide you with information about our products or services in the form of direct marketing by email, telephone, fax or post. Information may also be made available to third parties. UBM Information Ltd may send updates about Building CPD and other relevant UBM products and services. By providing your email address you consent to being contacted by email by UBM Information Ltd or other third parties. If at any time you no longer wish to receive anything from UBM Information Ltd or to have your data made available to third parties, contact the Data Protection Coordinator, UBM Information Ltd, FREEPOST LON 15637, Tonbridge, TN9 1BR, Freephone 0800 279 0357 or email ubmidpa@ubm.com. View our full privacy policy at www.building.co.uk/cpd