The latest in our CPD series examines the data-sharing requirements of BIM projects, and the various online tools that can help to meet them. This module is sponsored by 4Projects by Viewpoint
How to take this module
The free continuing professional development distance learning programme from Building is open to anyone who wants to develop and improve their professional knowledge. These modules can contribute towards annual CPD activity and help you to maintain membership of professional institutions and bodies.
To take this module, read the technical article above and click through to the multiple-choice questionnaire.

Once taken you will receive your results and if you successfully pass you will be automatically issued with a certificate to print for your records. This module will contribute one hour towards your CPD obligations.
DEADLINE: 18 JULY 2014.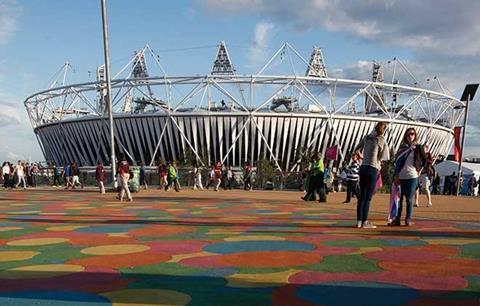 INTRODUCTION
Building Information Modelling (BIM) is set to revolutionise the delivery of construction projects. It will enable the industry and its clients to move from inefficient, paper-based processes within fragmented project teams towards the seamless flow of structured data between collaborators who are incentivised to deliver whole-life value.
The technology to achieve this, as well as the associated structures and processes, is still in development. But with the UK government's 2016 implementation deadline fast approaching, online platforms are likely to play an important role in successful BIM collaboration because they allow data from many difference programs to be shared across different organisations, and because they can be adopted and scaled up relatively easily and cost-effectively.
This CPD will focus on the data-sharing requirements of BIM projects, on what compliance with the 2016 deadline means for companies throughout the supply chain, and on how online collaboration tools can support BIM.
The government strategy paper published in March 2011 defined four maturity levels of BIM, based not only on the level of technology used to design a building, but the level of collaboration within the process. These are:
Level 0 Unmanaged 2D CAD, with data exchanged in paper or electronic paper form.
Level 1 Managed CAD in 2D or 3D format, with data shared via a collaborative tool to provide a common data environment (CDE) with a standardised approach to data structure and format. No integration of commercial data.
Level 2 Managed 3D environment where each discipline creates its own models, and all project information is shared electronically in a CDE. Commercial data managed by enterprise resource planning software and integrated into the BIM by a proprietary interface or bespoke software. May use 4D construction sequencing and/or 5D cost information.
Level 3 Fully integrated, collaborative process with models shared between the project team on a web-enabled BIM hub, compliant with the Industry Foundation Classes (IFC) open data standard. Will use 4D construction sequencing, 5D cost, and 6D project lifecycle management information.
By 2016, all centrally procured public-sector projects must be delivered using level 2 BIM.
WHAT IS A COMMON DATA ENVIRONMENT?
A CDE is defined in British Standard 1192:2007 as "a single-source of information for any given project, used to collect, manage and disseminate all relevant approved project documents for multidisciplinary teams in a managed process". It may use a project server, extranet, a file-based retrieval system or other suitable toolset.
The UK Construction Project Information Committee, an advisory group responsible for disseminating best practice throughout the industry, stresses that BIM is about "creating a shared knowledge resource". BIM offers a means for different disciplines to work together to develop a single, integrated model, rather than producing designs and associated information individually.
The benefits of a CDE include:
Reducing or eliminating the checking, revision and reissues cycle
Project team members can extract selections of the latest approved data from the shared area of the CDE
Reduced need for coordination checks because coordination is a by-product of the detailed design production process
Information can subsequently be used for construction planning, estimating, cost planning, facilities management and many other downstream activities
Shared information reduces the time and cost in producing coordinated information.
In effect, the whole asset can be constructed virtually, with everyone working from the same documents. For now, however, this remains a distant prospect for most. It will take time for BIM knowledge and expertise to extend throughout the supply chain, and for all disciplines to deliver data in a BIM-compliant way.
It is a common misconception that "doing BIM" involves using a particular software product. The industry already uses a diverse range of proprietary software to create, access, view, manipulate and interrogate BIM data, to exchange data between applications, to run analyses, to display information on various devices, and so on. The reality is that most professionals will need to use multiple programs in BIM-related work. Extrapolated across a typical multidisciplinary project team, the BIM software ecosystem may involve dozens of programs, not all of which will be able to exchange data with each other.
In practical terms, working in a CDE is likely to involve using a collaboration platform, such as 4Projects or 4BIM by Viewpoint, as a data management server to share information. This would be consulted periodically to reconcile differences between multiple models, with 4D construction sequencing and 5D cost information held in separate but linked repositories.
Proficiency in software use and data portability are only two aspects of working in a CDE. Industry professionals will also need to develop working practices within their companies, and then between their companies and other members of the project team to manage their inputs to BIM. As 2016 draws nearer, some of these procedures and processes are already taking shape. Early adopters have begun to modify their internal structures and methodologies to accommodate BIM, and their experiences have informed the work of the government's BIM Task Group and associated pan-industry process recommendations.
For example, in February 2013 the Construction Industry Council (CIC) published its BIM Protocol, and the British Standards Institution (BSI) published the publically available specification PAS 1192-2, for how information should be managed for the delivery phase of BIM projects. The latter, in particular, provides guidance on how the CDE might work. PAS 1192-2 covers the project lifecycle from the statement of need (new projects) or point of assessment (existing projects) through to the verification of the project information model against the as-constructed asset and the delivery of the final asset information model. This model consists of graphical information, non-graphical information and documentation. In March 2014, BSI also published a separate specification for information management during the operational phase of a building, PAS 1192-3.
However, many structural and process issues remain, including model ownership, intellectual property, commercial confidentiality, insurance models, forms of contract and early engagement of supply chain members.
(To view a larger version click on the image or here)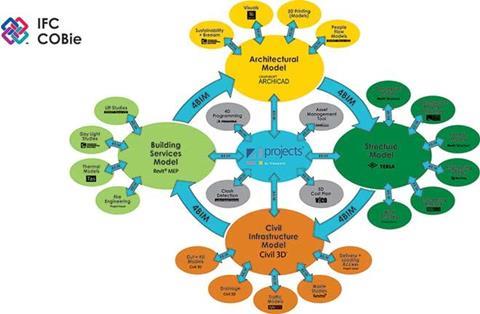 WHAT DOES LEVEL 2 COMPLIANCE MEAN?
Compared with traditional project delivery, all project team members, including the client, will need to adapt their processes and inputs throughout the planning, design, construction, commissioning, handover and future operation and maintenance of the built asset.
For example, for clients or owner-operators, using BIM successfully is likely to involve:
establishing a definition of the employer's information requirements (EIR), that is, the information that will ultimately be required from a project information model
commissioning a CDE to manage information on both capital and, importantly, operational expenditure
early involvement of facilities managers and end-users in project design
defining how models will be used, viewed and updated regularly by facilities managers
reusing BIM data to add value - for example, creating interactive visitor guides
augmenting the building information model by capturing building performance data.
For contractors delivering a BIM-enabled project, achieving level 2 compliance is likely to involve:
implementing a BIM execution plan, including file naming and numbering conventions, project processes and agreed standard file formats
enforcing use of the project-wide CDE through documented processes and standards, including use of the CDE to populate, validate and export data in the Construction Operations Building Information Exchange (COBie) format
PAS1192-2-style workflows for sharing documents
providing model viewing, clash detection and project planning software to all relevant team members
supporting the downstream supply chain to incorporate BIM objects of their products into models.
These lists are not exhaustive. Their purpose is to give examples of how different parties involved in a project will need to think in a more integrated way about their information requirements. BIM may appear more complex compared with traditional 2D approaches, but it will result in the efficient production of structured data that can then be reused and exploited to add greater value than could ever be achieved before with conventional information.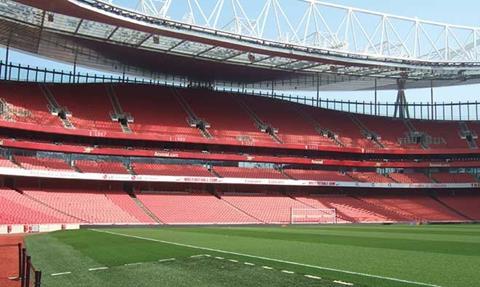 ONLINE COLLABORATION TOOLS AND BIM
BIM technologies and processes have not emerged in isolation. Since the 1990s, the UK construction industry has been evolving more collaborative approaches to project delivery itself. In particular, the influential government-commissioned reports by Sir Michael Latham and Sir John Egan in 1994 and 1998 respectively made a number of recommendations to drive the industry to a more efficient, less adversarial form of contracting.
Recent experience has shown that while technology can be both an enabler and a barrier to collaborative working, it is only a minor element compared with achieving the necessary change in people and processes. Simply adopting a new technology is not enough to promote collaborative working - evidence shows that it is more important to adapt procurement processes and contracts in order to help team members work together to maximise value for the ultimate owner of the built asset.
The expansion of the internet since the late 1990s has also led to an important change in the way that companies buy and use software. Rather than buying a fixed number of copies of a program which are installed on individual computers and managed by in-house IT staff, companies can effectively rent the software they use on a monthly or annual basis and outsource the management and other overheads to the software provider. This is delivered via the internet to wherever it is needed, with the company's data stored securely in remote servers. This model is known as software-as-a-service (SaaS), and it is one aspect of "cloud computing", where data and programs reside in a network of remote servers rather than a fixed location.
The benefits of SaaS include:
It is relatively easy and cost-effective to roll out across a diverse supply chain
There is no limit on the number of users
It can typically be accessed through a range of internet browsers or mobile devices
There is no need for IT departments to manage or maintain the software
No plugins, additional software or firewall configuration are required
It can be used by any member of the team, anywhere.
When online project collaboration tools such as 4Projects by Viewpoint first emerged, there was considerable inertia to overcome from the construction industry. Individuals and organisations were often reluctant to move away from traditional, largely paper-based forms of communication. They were familiar with in-house applications and hesitant about outsourcing and about entrusting documents, drawings and data to software providers. They questioned the security and reliability of browser-based technologies, and the ownership and legal admissibility of electronically stored information.
Since the early 2000s, however, SaaS has become increasingly accepted. Vendors have proved robust and financially viable, and the technologies could, as promised, manage data produced by numerous different software tools. Project platforms have expanded beyond their original role of storing and delivering project documentation to support complex work processes, integrate with back-office programs, and deliver information via mobile devices, among many other advances. These systems have now been identified as suitable platforms to manage the CDE required by BIM.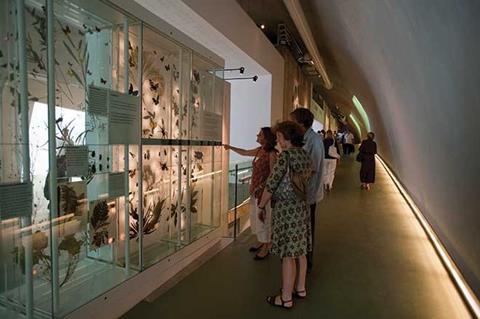 How to take this module
The free continuing professional development distance learning programme from Building is open to anyone who wants to develop and improve their professional knowledge. These modules can contribute towards annual CPD activity and help you to maintain membership of professional institutions and bodies.
To take this module, read the technical article above and click through to the multiple-choice questionnaire.

Once taken you will receive your results and if you successfully pass you will be automatically issued with a certificate to print for your records. This module will contribute one hour towards your CPD obligations.
DEADLINE: 18 JULY 2014.

Privacy policy
Information you supply to UBM Information Ltd may be used for publication and also to provide you with information about our products or services in the form of direct marketing by email, telephone, fax or post. Information may also be made available to third parties. UBM Information Ltd may send updates about Building CPD and other relevant UBM products and services. By providing your email address you consent to being contacted by email by UBM Information Ltd or other third parties. If at any time you no longer wish to receive anything from UBM Information Ltd or to have your data made available to third parties, contact the Data Protection Coordinator, UBM Information Ltd, FREEPOST LON 15637, Tonbridge, TN9 1BR, Freephone 0800 279 0357 or email ubmidpa@ubm.com. View our full privacy policy at www.building.co.uk/cpd