As collaboration software takes on an ever more important role this module, sponsored by 4Projects by Viewpoint, outlines the key considerations

How to take this module
UBM's CPD distance-learning programme is open to anyone seeking to develop their knowledge and skills. Each module also offers members of professional institutions an opportunity to earn between 30 and 90 minutes of credits towards their annual CPD requirement.
This article is accredited by the CPD Certification Service. To earn CPD credits, read the article and then click the link below to complete your details and answer the questions. You will receive your results instantly, and if all the questions are correctly answered, you will be able to download your CPD certificate straight away.
CPD CREDITS: 60 MINUTES
DEADLINE: 17 OCTOBER 2014


INTRODUCTION TO SaaS
Software-as-a-service is similar to outsourcing, in that companies do not own the programs they use but instead rent the capability and capacity they need on a pay-as-you-go basis.
For many years, computer users expected their computer applications and data to be readily available locally. If they were working on standalone machines, the software and data would be stored on the computer's hard drive. If they were working on a corporate network, applications and data would be managed from the organisation's central servers. IT staff installed, operated, maintained and supported a range of hardware and software of various vintages, and integrated different applications so that information could be securely shared between disciplines and departments.
With SaaS, companies lease rather than buy the software they use and outsource the management and other overheads to the software provider. This is delivered via the internet to wherever it is needed, with the company's data stored securely in remote servers. This is one aspect of "cloud-computing", where data and programs reside in a network of remote servers - referred to as "the cloud" - rather than a fixed location.
While sometimes considered a recent innovation, the concept of information technology as a utility service, like electricity or telephony, was first aired in the 1960s, though it did not become a commercial reality until the 1990s. The advent of the worldwide web in 1993 saw growing numbers of users accessing information and other resources online, and during the late 1990s, software vendors started to deliver applications via the internet.
Since then, the concept has grown in popularity, and is now seen as a way for organisations to mitigate some of the risks associated with hosting certain IT capabilities themselves.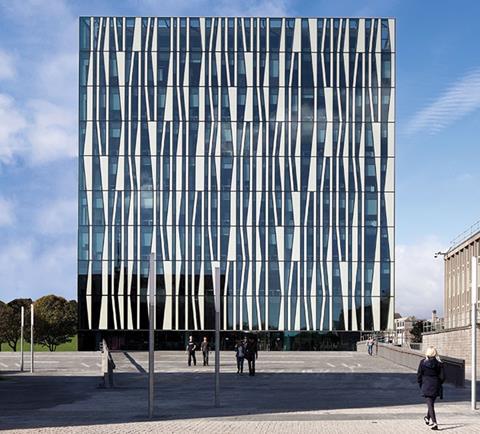 SaaS AND CONSTRUCTION
Most construction project teams are temporary, fragmented, multidisciplinary and multi-company. Colocation of teams can be costly and disruptive, but creating fast, secure and reliable IT infrastructures was also challenging and expensive, particularly as this often had to be dismantled at the end of a project.
By 2000, a new breed of construction-specific collaboration technology providers such as 4Projects by Viewpoint, as well as more generic tools such as Basecamp, were offering online platforms, accessed via a standard web browser, that could be used for centralised drawing and document sharing and for process management.
Construction is sometimes regarded as a technologically backward industry but it was among the first to adopt what was initially termed "application service provision". The term software-as-a-service was first coined in 2001 and became widely used from the mid 2000s.
BENEFITS OF SaaS
The SaaS model offers a number of benefits to companies, including:
Cost
The economies of scale that technology vendors can achieve mean that enterprise-class applications become affordable for SMEs. Most vendors operate on a subscription basis, charging monthly, quarterly or annually for their services, so expenditure on software, hosting and support is more predictable. With less investment in hardware, there is less depreciation of company assets.
Flexibility
New software can be implemented more quickly, with training and ongoing support delivered on demand. Little or no capital outlay is required on new hardware or software, as access is usually via a standard internet browser. Pay-as-you-go services can be turned on and off quickly, and processing power, memory, bandwidth etc can be scaled up or down as needed.
Reliability and security
Software services are provided 24/7 from highly resilient data centres with security, back-up and secondary systems that would be difficult even for the largest corporates to replicate. Cloud storage offers better disaster recovery, with automatic back-up and improved security.
Risk transfer
Responsibility for ensuring constant availability of data to a project team does not rest with the ultimate client or a contractor or consultant, but is transferred to a specialist third party. This third party is less likely to become embroiled in any construction disputes which may arise between the construction businesses, providing higher levels of neutrality and trust.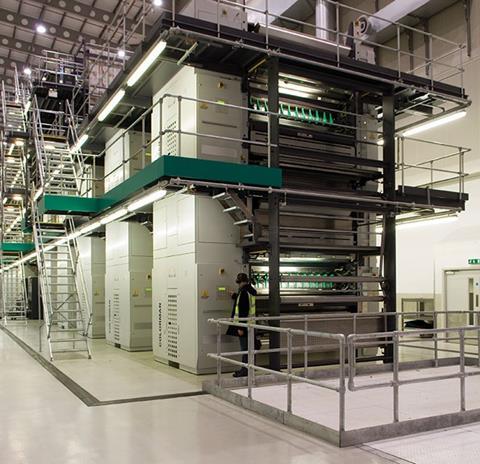 VARIATIONS ON SaaS
As well as software, companies can also adopt platform-as-a-service (PaaS) or infrastructure-as-a-service (IaaS) approaches, or adopt a hybrid approach - the most likely option, particularly if a company needs to maintain some legacy applications.
Platform-as-a-service (PaaS)
This allows application developers to develop and run their software in the cloud without the cost and complexity of buying and managing the underlying hardware and software layers - for example, many tablet or smartphone apps are provided via PaaS environments. Construction companies are already using PaaS indirectly via apps such as 4Mobile, and this is set to grow with the use of tablets and smartphones on sites and for remote working away from the office.
Infrastructure-as-a-service (IaaS)
IaaS, as the name implies, uses physical or more often virtual hardware to provide a complete customer IT infrastructure, including storage, firewalls, load balancers, local and wide area networks and software. As with SaaS, IaaS cloud providers typically charge for their services on a utility computing basis, the cost reflecting the amount of resources consumed. A hybrid approach mixes segments from the public cloud with elements of a private network.
Where companies outsource some applications to cloud providers - such as collaboration, customer relationship management (CRM), email or data storage - but retain some in-house IT capabilities in the short-to-medium term, a "virtual private cloud" will typically be created. This is where a company's data is stored within the public cloud but isolated from data owned by other users using internet security protocols - hence it is working within a "virtually" private cloud rather than a genuinely separate infrastructure.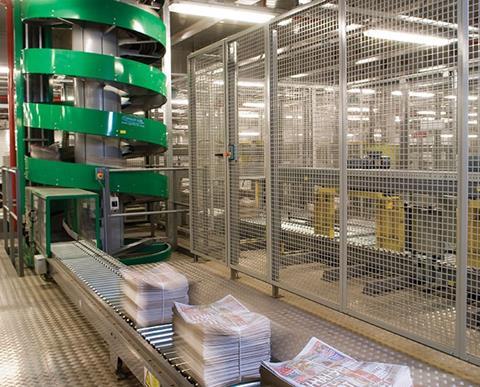 SaaS AND DATA MOBILITY
More recently, there has been an increase in the use of mobile devices in the construction industry. This has been driven by improvements in mobile broadband networks which have provided capacity for the exchange of large amounts of data. Universal software interoperability standards have also enabled applications on different operating systems to communicate seamlessly with one other.
As a result, corporate IT departments have formulated "Bring Your Own Device" (BYOD) policies and procedures, advising employees on the appropriate, safe and secure use of cloud-based services which allow access to data wherever the user happens to be and on any device.
For example, cloud storage services such as Dropbox and Box can be used to share files among work groups, while note-taking and archiving tools such as Evernote can be used to synchronise knowledge across multiple devices. However, such services are not usually construction-specific and may not always be appropriate for the secure sharing of data or for managing processes across a temporary, multi-company project team, due to limitations on the size of storage for uncompressed files.
Another reason for the growing adoption of SaaS has been the development of cloud-delivered services by previously traditional software developers. Competing with the dot.com startups, design software providers have ventured into SaaS-based tools, and many traditional office applications are also available in the cloud. For example, Google Apps, launched in 2006, has taken a share of the market once dominated by Microsoft Office, offering web-based alternatives for email, calendars, word-processing, presentations and spreadsheets, plus online storage, through its Google Drive. In 2011, Microsoft launched Office 365, a subscription-based online office and software-plus-services suite built around the Microsoft Office platform, including hosted versions of Exchange, Lync and SharePoint, and online storage via Microsoft OneDrive.
Again, while attractive to businesses with a dispersed workforce, such tools will not necessarily support the sharing of the most up-to-date and accurate construction project information with clients and with partners in other supply chain companies.
Prospective users of SaaS should ask vendors the following key questions:
Data security: how is data protected while being uploaded, downloaded and stored?
Reliability: does the vendor offer a guarantee on the percentage of uptime, and if so, at what level? Make sure this is written into any service level agreement.
Support: what level of technical support is provided in the event that things do go wrong?
Data centre location: where is/are the vendor's data centre(s) located, and what disaster recovery systems are in place?
Storage space: an unlimited service is most appropriate where organisations have a large amount of data and expect it to grow rapidly.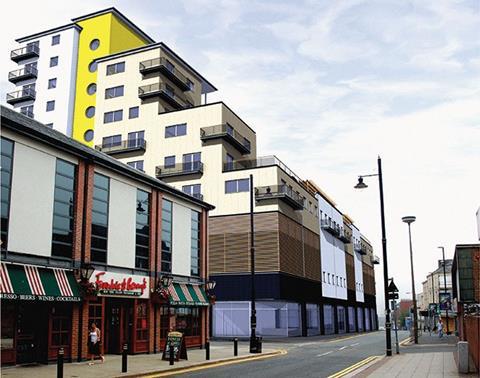 BIM AND BIG DATA
"Big data" is a generic IT term for the exponential growth of data in many fields, in unprecedented quantities and many formats, which must be captured, managed, stored, searched, shared, transferred, analysed and visualised quickly and efficiently. In construction, the increased use of building information modelling (BIM) means the industry is beginning to generate and manage much more data during the planning, design, construction and handover of built assets. This is produced not only to support design and construction, but to assist with scheduling, cost control and - beyond handover - future asset management.
The government's 2016 target for the use of BIM on all public sector projects envisages the use of project-specific "common data environments" to support collaboration, which would be based on the SaaS model. This is a pragmatic recognition that, short of colocation, a transient, multidisciplinary, multi-company, geographically-dispersed supply chain, often encompassing micro-SMEs as well as national or multinational firms, will only be able to collaborate through a "lowest common denominator" platform - the web browser offers the most practical online solution.
BIM is also driving the industry to pay more attention to the continued use of data beyond project handover. Operation and maintenance and facilities management will involve reusing significant volumes of information collated during the design and construction phases, as well as the collection of additional data during the use period. For example, owners will gather data on a building's energy use, and will track repair and replacement of building components.
Efficient asset management is therefore likely to require continued access to a constantly changing record about individual built assets, which can then be aggregated with, and analysed in relation to, data from other built assets. This may also be augmented by data from other sources - for example, a retailer may look at built-asset performance alongside back-office data from retail operations, as well as public open data on customer demographics and economic trends. All of this data will increasingly be captured and stored online and constantly updated for periodic interrogation and use by staff across multiple organisations and in multiple locations. This can only be realistically managed by adoption of SaaS-based approaches.

How to take this module
UBM's CPD distance-learning programme is open to anyone seeking to develop their knowledge and skills. Each module also offers members of professional institutions an opportunity to earn between 30 and 90 minutes of credits towards their annual CPD requirement.
This article is accredited by the CPD Certification Service. To earn CPD credits, read the article and then click the link below to complete your details and answer the questions. You will receive your results instantly, and if all the questions are correctly answered, you will be able to download your CPD certificate straight away.
CPD CREDITS: 60 MINUTES
DEADLINE: 17 OCTOBER 2014

Privacy policy
Information you supply to UBM Information Ltd may be used for publication and also to provide you with information about our products or services in the form of direct marketing by email, telephone, fax or post. Information may also be made available to third parties. UBM Information Ltd may send updates about Building CPD and other relevant UBM products and services. By providing your email address you consent to being contacted by email by UBM Information Ltd or other third parties. If at any time you no longer wish to receive anything from UBM Information Ltd or to have your data made available to third parties, contact the Data Protection Coordinator, UBM Information Ltd, FREEPOST LON 15637, Tonbridge, TN9 1BR, Freephone 0800 279 0357 or email ubmidpa@ubm.com. View our full privacy policy at www.building.co.uk/cpd