This CPD module considers the sustainability benefits of paint and the measures being taken to reduce its environmental impact. It is sponsored by Dulux TRADE

How to take this module
UBM's CPD distance-learning programme is open to anyone seeking to develop their knowledge and skills. Each module also offers members of professional institutions an opportunity to earn between 30 and 90 minutes of credits towards their annual CPD requirement.
This article is accredited by the CPD Certification Service. To earn CPD credits, read the article and then click the link below to complete your details and answer the questions. You will receive your results instantly, and if all the questions are correctly answered, you will be able to download your CPD certificate straight away.
CPD CREDITS: 60 MINUTES
DEADLINE: 8 JANUARY 2016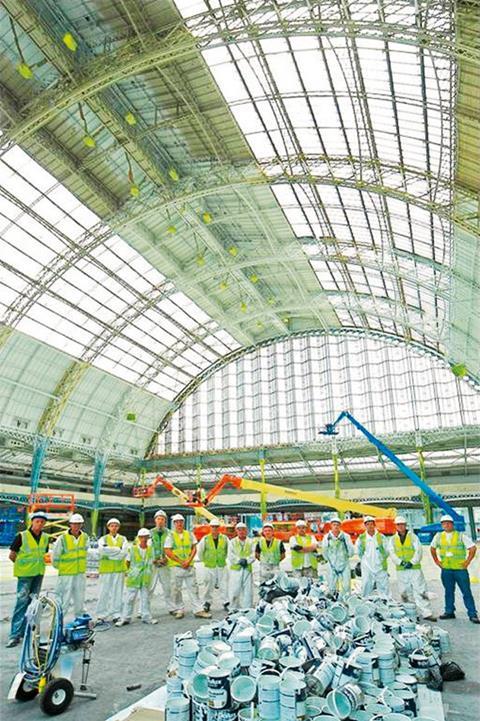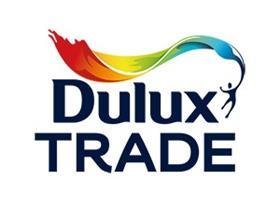 INTRODUCTION
Assessing the environmental impact of paint is a complex and multifaceted issue. Many of paint's raw materials derive from fossil fuels or involve a fairly energy-intensive production process. Solvent-based paints also often contain high levels of volatile organic compounds (VOCs), which contribute to air pollution. Paint also creates a number of waste issues: tins contaminated by paint residue are more difficult to recycle, and brush-cleaning can add trace contaminates to the water supply.
But paint also offers many environmental benefits. A report by sustainable development organisation Forum for the Future, in collaboration with paint manufacturer AkzoNobel and construction company Carillion, points out that painting a surface can extend its lifetime and that redecorating can be a far less energy-intensive alternative to rebuilding. Painting in light colours can also reduce the need for electric lighting. Partly as a result of the report, which was titled Identification, Design and Delivery of Zero Emissions Paint Systems, paint companies such as Dulux Trade have renewed their focus on improving the sustainability of their products, not only the materials and processes used in manufacture, but also in terms of packaging, lifecycle costs and accurate carbon footprint analysis.
CONSIDERATIONS FOR SUSTAINABLE PAINT CHOICES
In terms of a paint product itself, there are three key factors that need to be considered when assessing its sustainability: how long it lasts, how much you need and what is in it. Specifiers should also consider factors such as the required opacity of the paint and how often the area will be refreshed.
Paint is made up of a number of ingredients, and about 70% of the carbon footprint of a paint derives from the raw materials used to make it. Pigments such as titanium dioxide, clays or chalks give the paint its opacity, toughness and texture; a binder, often a type of acrylic, holds the pigment together; solvents such as white spirit influence the viscosity and spread of paint, as well as how it dries; and various additives can be used to modify properties such as surface tension and freezing point.
Analysis carried out by the Forum for the Future project assessed the contribution of each of these components to climate change. This found that pigments were by far the biggest factor, contributing 56% of the paint's emissions. This is because they are very energy-intensive to produce: the impact of the extraction and processing of resources that go into making paint can be as much as 10 times higher than the impact of paint production.
Binders were another significant contributor to carbon emissions (9%) as they are based on fossil fuels. Solvents contribute 3% but are also the main source of volatile organic compounds (VOCs), which are a major air pollutant as they react with nitrogen oxides to form ozone and photochemical smog. One of the key areas in which manufacturers are improving the environmental performance of paint is in reducing the levels of VOCs. EU directive 2004/42/EC, which was incorporated into UK legislation in 2010, has imposed strict VOC limits on paints. As a result, research and development into water-based products has increased, leading to improved formulations with greater opacity (or coverage), improved whiteness and sheen level, and better adhesion. For example, Dulux Trade recently launched a wide range of water-based and quick-drying trim finishes and undercoats providing a complete alternative to traditional solvent-based systems. Water-based paints have a carbon footprint around 25% smaller than solvent-based paints. There has also been significant development in binders in recent years to reduce both their VOC content and environmental impact, while maintaining performance.
ASSESSING ENVIRONMENTAL PERFORMANCE
With so many different aspects to a product's environmental footprint, data-intensive lifecycle analysis is essential to gain an accurate picture of its sustainability performance.
Unfortunately, one of the construction industry's main tools for finding out materials' lifecycle performance, the BRE's Green Guide to Specification, does not list paints.
Other assessment systems cover paint in various levels of detail. These include:
BREEAM, which covers VOC levels but only addresses paint in a very general way
LEED, which measures VOC content in a different way to BREEAM and has limited uptake in the UK
SKA rating system, which rewards products that have environmental product declarations.
Forum for the Future has also developed the Environmental Impact Analyser (EIA) — a tool that measures the embodied carbon, water, waste and VOCs of different paints. The EIA assesses these impacts at each stage of the paint lifecycle, from the extraction and processing of raw materials, through manufacture and transportation, to the recycling of paint cans. This allows manufacturers to measure and compare the precise impact of different ingredients and processes, and to assess characteristics such as durability or opacity against their emissions levels.
In 2014, Dulux Trade became the first mainstream paint manufacturer to publish externally accredited environmental product declarations (EPDs). These certificates, which cover 67 Dulux Trade products, provide externally verified life-cycle analysis of the impact of these products. Nevertheless, there is a recognition that such detailed documents can be difficult for specifiers to use as part of the decision-making process. Therefore, some manufacturers are considering supplementing this with simplified product labelling. For example, Dulux Trade is considering introducing product tags to provide a clear, quick reference as to the sustainability of its products.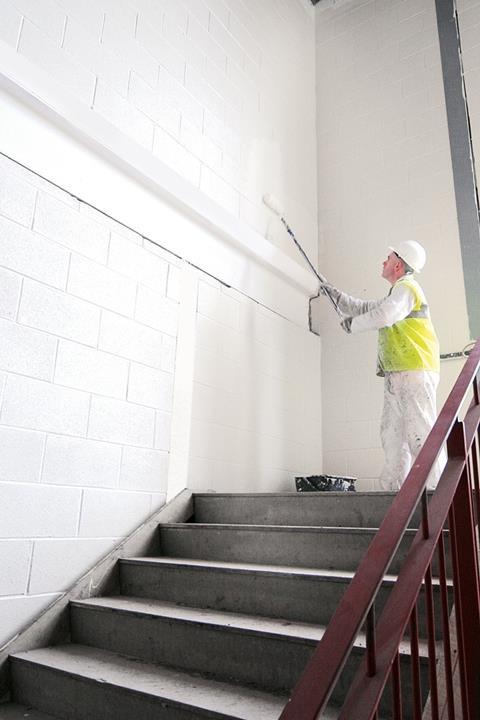 DURABILITY AND EFFICACY
However, the various emissions of paint should not be considered in isolation. As the Forum for the Future report points out: "The efficacy and durability of paint means that relatively high-emission paints with high durability may sometimes be a better choice than low emission paints with poor durability."
Redecorating twice as opposed to five times over a 10-year period can help reduce the carbon footprint in a number of ways, for example:
Less paint needs to be manufactured and transported.
Applying fewer coats over the decade means that fewer VOCs are released into the environment.
Decorators use less fuel to get to and from site and consume less electricity while they work.
However, it is critical to choose the right paint for the job – there is no point in using a very durable paint in an area which will be redecorated on an annual basis. Similarly, products that have a higher opacity or spreading rate may have a smaller overall environmental impact, because they mean fewer coats are required, even if they have a higher impact per coat. For example, where there is to be a very dramatic colour change, using a paint with a higher opacity may allow the desired result to be achieved with fewer coats.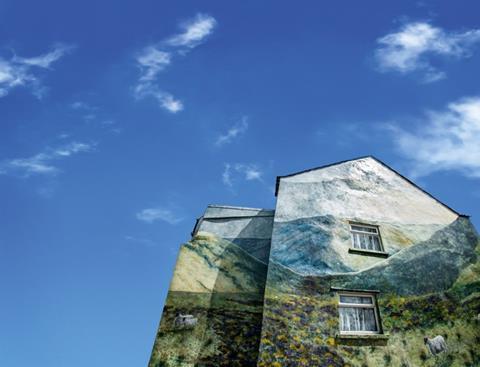 WASTE AND WATER
The materials used in the paint itself are not the only factors that contribute to its sustainability performance. Waste is also an issue for the paint industry, and one that has come sharply into focus with recent increases in landfill taxes and the introduction in 2008 of a legal requirement to provide site waste management plans (SWMPs) on construction projects over £300,000. Paint reuse schemes such as Community RePaint, sponsored by Dulux Trade, enable surplus paint to be donated for community projects across the UK through a network of not-for-profit organisations.
The can itself accounts for about 10-20% of the total environmental footprint of a can of paint (depending mainly on the type of paint being used). Traditionally most cans go to landfill because there are few viable recycling options. This is due to the fact that leftover paint and paint residue is hard to remove from the packaging material. If this residue is not carefully removed, it can also contaminate otherwise recyclable materials.
A further direct impact of waste paint is on the water supply. The Forum for the Future report states that each time a brush or roller is cleaned, it uses — and contaminates — an estimated 25-150 litres of water. If this water is released into watercourses or drains, it can have a negative environmental impact especially if it contains solvent-based paints, which are considered hazardous substances.
However, a number of initiatives are helping to combat these waste and water issues. For example, around 1.7m litres of rainwater is harvested each year at AkzoNobel's Prudhoe manufacturing site. Via the Dulux Decorator Centres, Dulux Trade offers innovative water recycling units to address the problems of water consumption and contamination. These mobile cleaning stations use water to wash brushes, rollers and equipment, then separate the wash-water into solid waste and clean water. This prevents contaminated water being released into the drains.
The Forum for the Future scheme also pioneered the Closed-loop Water Project, which takes the water used to clean production equipment between the manufacture of different paints, and uses it in the next batch of paints. It is estimated to save at least 2,600 tonnes of water at one manufacturing site alone.
Packaging
Take-back services, such as the Dulux Decorator Centre scheme, allow painters to return cans that may have a small amount of residual paint inside. These are consolidated and taken to a recycling centre, where the metal cans can be separated from their solvent-based paints and recycled into new metal products.
Solvent-based paint cannot be recycled, but it can be used as a fuel to generate power or fuel another process. The plastic cans, on the other hand, are separated into empty plastic cans and water-based paint. The plastic containers can be recycled into new plastic products.
Other innovations include changes to the cans themselves. Simple design changes have helped reduce the weight of the can, saving materials. For example, Dulux Trade's 10-litre plastic can is now 13% lighter than previous designs and the 2.5-litre can is 7% lighter.
Another improvement is the development of a "ringless" can, designed to make recycling easier. The inner ring was originally developed to add structural strength, but it trapped paint residues. Removing this makes it easier to clean cans for recycling.
In summary, paint specification can be made more sustainable by selecting the right type of paint for the space and substrate, carefully managing the cleaning of brushes and rollers and ensuring that leftover paint and materials are disposed of responsibly. For example, using more durable paints in high-traffic areas, water-based trim finishes where possible, water recycling systems and can take-back schemes can greatly reduce the environmental impact of each painting project.

How to take this module
UBM's CPD distance-learning programme is open to anyone seeking to develop their knowledge and skills. Each module also offers members of professional institutions an opportunity to earn between 30 and 90 minutes of credits towards their annual CPD requirement.
This article is accredited by the CPD Certification Service. To earn CPD credits, read the article and then click the link below to complete your details and answer the questions. You will receive your results instantly, and if all the questions are correctly answered, you will be able to download your CPD certificate straight away.
CPD CREDITS: 60 MINUTES
DEADLINE: 8 JANUARY 2016

Privacy policy
Information you supply to UBM Information Ltd may be used for publication and also to provide you with information about our products or services in the form of direct marketing by email, telephone, fax or post. Information may also be made available to third parties. UBM Information Ltd may send updates about Building CPD and other relevant UBM products and services. By providing your email address you consent to being contacted by email by UBM Information Ltd or other third parties. If at any time you no longer wish to receive anything from UBM Information Ltd or to have your data made available to third parties, contact the Data Protection Coordinator, UBM Information Ltd, FREEPOST LON 15637, Tonbridge, TN9 1BR, Freephone 0800 279 0357 or email ubmidpa@ubm.com. View our full privacy policy at www.building.co.uk/cpd