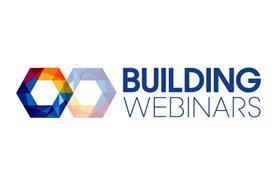 Leaders are rapidly building new ways of working for their teams that reduce risk while enabling their businesses to move faster.
While the current situation has placed a renewed focus on safety, two-thirds of companies still rely solely on Excel and paper-based records to analyse risk and safety data. Only 37% of companies use their data to predict risk.
Contractors are increasingly finding that digital tools and platforms have an important role in driving safety forward, both through better capturing and logging, and data analytics that help identify and manage sources of risk.
This webinar, sponsored by Procore, explores increasing organisational resilience and reducing risk.
Topics that were be covered:
How to leverage safety tech as a differentiator to win more tenders
How to get buy-in from site teams for construction technology
The benefits Elliot Group have experienced from using platform technology for safety management
The value add - saved time, reduced snagging, increased margins - of adopting safety tools and technology
Interesting use cases and stories from the field
The session was be chaired by Building's Chloe McCulloch and attended by Alex Minnett, head of product & markets at CHAS, Joe Whitaker, sales engineer at Procore and Matthew O'Dowd, group QHSE manager at Elliott Group.
It ran from 11am to noon on 24 June.