Catch-up on the sessions from across 2021
It has been another big year for the built environment - with issues such as net zero, building safety and materials shortages all among the topics to take centre stage.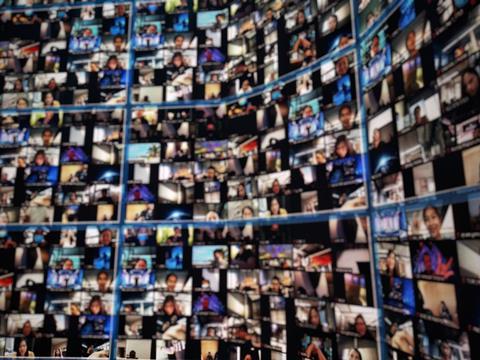 As such Building, Building Design and Housing Today hosted a number of virtual events delving into hot-button topics for the industry.
Below is just a handful of the top events that were run and are now available on demand.
They cover everything from risk and regulations, to social value, to the continued rise of digital and how construction can be part of the solution when it comes to achieving net zero.
Take a look for yourself and catch up on great sessions from across the year.
Net Zero Live 2021
Run: 17 & 18 November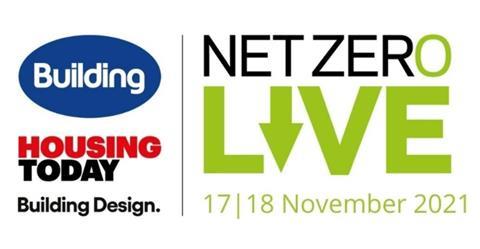 Over two days in November we heard from the experts leading the net zero agenda via live webinars, panel discussions and exclusive thought leadership pieces. We had all the reaction from the COP26 conference and took a look to the future to see how we can achieve our net zero ambitions.
Speakers included:
David Pinder, chair, Green Construction Board and CLC member
Conor Storkey, head of sustainability, Mace
Sarah Jolliffe, carbon reduction lead, Bam Nuttall
Simon Nicholas, managing director Europe, Robert Bird Group
Kate Dougherty, head of net zero, WSP's Services business
Digital Building Week 2021
Run: 18-22 October
Catch up on a week of live webinars with some of the leaders in the industry, paving the way for digital construction. Sessions covered topics including how collaboration can boost the use of MMC and offsite and help achieve net zero goals, the roal of digital twins, and whether a lack of skills is threatening the industry's digital transformation. The event also included the launch of our new Cyber Security Forum.
Speakers included:
Aneesa Mulla, head of digital, Tilbury Douglas
Nathan Marsh, chief digital officer, Turner & Townsend
Emma-Jane Houghton, commercial director, New Hospitals Programme
Scott Sanderson, partner, PRP
Peter El Hajj, programme lead, National Digital Twin programme
Social Value Live 2021
Run: 28 October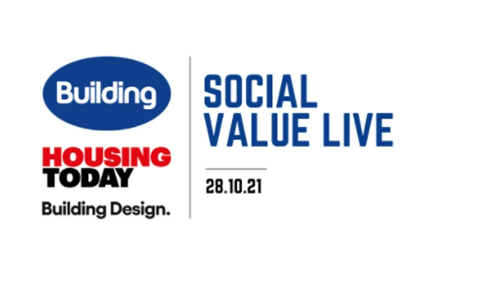 A day of content around social value. Find out how your company can benefit and hear from experts on delivering social value on real-life construction projects.. The day included a keynote interview with the Quality of Life Foundation, how to embed and measure social value throughout the lifecycle of a project, and case studies of social value at work.
Speakers included:
Michael Squire, senior partner, Squire and Partners
Louise Townsend, head of social value, Morgan Sindall
Ron Lang, chief technical officer, Construction Innovation Hub
Philip Watson, director, HLM
Risk & Regulations 2021
Run: 24 June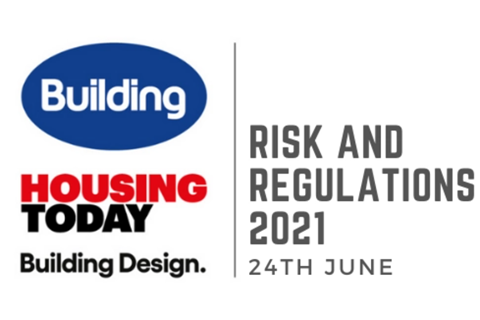 A day of panel discussions and exclusive thought leadersip on one of the biggest areas of concern for the construction sector in a post-Grenfell world - risk and regulations. Sessions included a look at the Building Safety Bill and what the implementation of Gateway 1 will mean for the industry and a CPD session on passive fire protection for structural steel.
Speakers included:
Amanda Stubbs, partner, Trowers & Hamlins
Chris Allery, technical director for fire engineering, Hydrock
Andrew Mellor, partner, PRP
Coral Morgan, fire protection product manager, Rockwool UK
Materials: A Buildings, Design & Specification event
Run: 10 June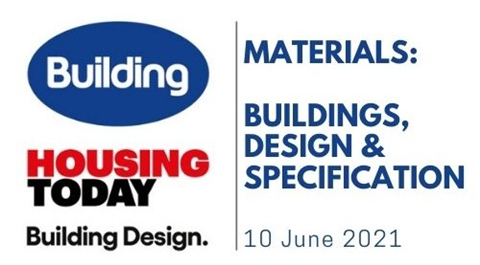 Materials supply, availability and pricing have been some of the big topics of 2021 - with Building, Building Design and Housing today deciding to launch an event to delve into these topics and more. Discussions included a look at the steps industry could take to best combat materials shortages, as well as an exploration of materials innovations.
Speakers included:
Peter Caplehorn, chief executive, Construction Products Association, and co-chair of the Construction Leadership Council's Brexit movement of building products and materials group
Dean Averies, director, Beard Construction
Rachel Hoolahan, architect, Orms
Matthew Davies, national specification manager, Vandersanden
To catch up on all of our sessions from the past year for free visit our hub page