Not so long ago, the greatest thing about Birmingham was finding a road out of it. But in little more than a decade it has transformed itself into a thriving urban centre that businesses and people are flocking to be part of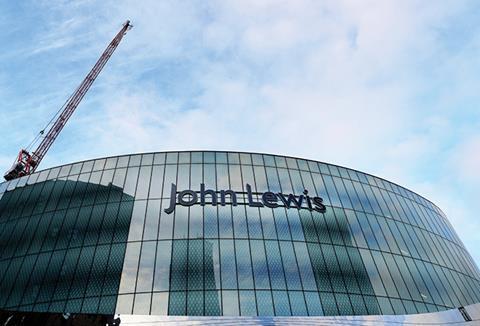 At the turn of the millennium Birmingham could have been written off as a city with an identity problem.
For decades the UK's second biggest metropolis had been overlooked, a bit-part on the political scene bypassed by politicians and passengers alike on their way to London or the North, which relied on a road network that choked investment as much as it did pedestrians and was deemed second-best to Manchester as the financial and cultural alternative to London.
Little more than a decade on - and following the longest recession in living memory - it would be easy to imagine the city following the austerity path into decline. However, Birmingham instead looks to be re-imagining itself as the pivot for the UK's investment, with order books looking up and workloads rising. Data from Barbour ABI shows that the West Midlands has had £2.1bn worth of project starts in the commercial and retail sectors since 2010 compared with £1.47bn in the Greater Manchester area. This investment is ramping up too, including £542m in the last quarter of last year - more than double the amount of any quarter in the past decade.
So, with a plethora of redevelopment schemes set to open, including the £550m Gateway Plus revamp of Birmingham New Street Station and the 250,000ft2 flagship John Lewis store, and a transport plan centred on the forthcoming £46bn HS2 will bring, could 2015 be the year Birmingham delivers on its potential?
A greater Birmingham
Leader of Birmingham council Sir Albert Bore admits that the city does have ground to make up with its northern rivals, but is making progress:
"I would hope we are in a catching-up stage [with Manchester]. We have begun to persuade central government that we can deliver, and now have funds to follow this through.
"We hope to push the combined authority agenda and use that to spur things forward."
A combined authority is seen as key to unlocking the investment potential of the region. Greater Manchester, Greater Liverpool and South Yorkshire have already been created as unified bodies which are able to effectively lobby central government for limited funds.
At present a "Greater Birmingham" exists in name only. However, Bore believes it is only a matter of time before a regional authority is formed: "We can't move particularly fast at the moment because of difficulties in some authorities, but we hope these obstacles will be removed following the election."
Mooted last November, a combined authority would include Birmingham council along with the Walsall, Sandwell, Wolverhampton and Dudley authorities and would serve a population of 3.4 million people.
Jonathan Wallis, development director of Miller Developments - which is behind the first speculative office scheme in Birmingham city centre since 2008 at One Arena Central - also believes a combined authority is key to the success of the region: "This issue will come to the fore post-election. The key is to ensure that the likes of Solihull are on-board in order to promote the wider West Midlands region with one voice."
A decade ago, the idea of Birmingham and the Black Country working together would have been unthinkable. But now, for only the second year, 30 businesses and public sector bodies, including Argent, Ballymore, GVA, Jaguar Land Rover and Miller Developments have collaborated to promote "Greater Birmingham" at MIPIM next week.
And despite the political deadlock at local authority level, the region has forged ahead through the Greater Birmingham and Solihull Local Enterprise Partnership (BSLEP). The LEP has helped secure foreign direct investment (FDI) for 77 projects, the highest of any in the country. According to UK Trade and Investment, 18,337 new businesses were registered in the city in 2014, and others are looking to expand or change premises in the next 18 months.
Davinder Bansal, director and partner of Birmingham-based Glenn Howells Architects (GHA) says cooperation between traditional rival cities has been spurred on by regeneration: "It is fair to say that we are now a 'Greater Birmingham'. There is no longer Birmingham and places around it; there's a much better relationship with our siblings than there was in previous decades."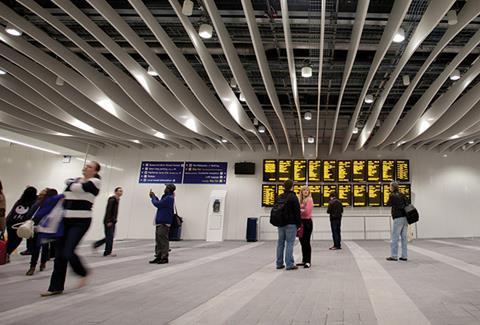 The push for development
Rob Groves, senior project director in charge of Argent's £450m Paradise Circus development, says Birmingham was quick to realise the potential of LEPs for helping get schemes delivered. "Birmingham realised that they could gain approval for regeneration schemes which would give the most uplift. They have been quick at putting this into practice."
Straddling the civic centre of the city, the 17-acre Paradise Circus development is a joint venture between Birmingham council and the British Telecom Pension Fund, and has outline planning for 10 buildings with 1.8 million ft2 of mixed-use space including offices, retail, leisure and a replacement for the existing Copthorne Hotel.
Groves adds: "The market is at the right position at the moment, there is a desire from businesses to move out of London. We wish we could deliver Paradise slightly earlier."
Bansal, whose practice has worked with Argent on the masterplan for Paradise Circus, has seen its own staff numbers increase by 25% in recent years. He says that inward investment has given others the confidence to move on schemes: "It is acting as a catalyst for small or medium developers who piggyback on that confidence level. A lot of new SMEs are looking to expand and look for new places to locate."
According to Gary Cardin, CBRE's director of Birmingham is reasserting itself: "It is coming together, but there is still an awful lot to do. There is a severe shortage of grade A space coming on stream in the near future."
In the pipeline
Some developers are beginning to address that shortage. In February developer Bruntwood submitted plans for a £14m speculative development at Two Cornwall Street (also designed by GHA) which aims to tap into the immediate need for prime office space, bringing 110,000 ft2 of Grade A space to market in 2016.
Rob Valentine, head of Bruntwood's Birmingham office, says: "Birmingham has underperformed for a long time but the city has got its act together. There's lots of opportunity and latent demand with current occupiers and the likelihood of inward investment, the HS2 HQ here is significant."
HS2's option to take 100,000ft2 of space for 1,500 staff in the Snow Hill district is key to relaunching Snow Hill. The council revealed outline proposals in February for £600m of development in the district over the next 20 years. Even more crucial are plans at Curzon Street for the HS2 terminus, which aim to transform the east of the city.
High speed rail isn't the only transport innovation to be hailed for improving Birmingham's fortunes. Opened in May 2014, Birmingham Airport runway extension has been credited with opening the city up to destinations on the US West Coast and Far East for the first time. The city's Midlands Connect transport plan, which runs to 2026, also includes the Midland Metro extension (with 59.8m funding secured by BSLEP) which will link Wolverhampton to Edgbaston via the city centre by 2019. A new line has been proposed which, if approved, would whisk passengers from the airport to the city centre in 29 minutes by 2021.
Bore adds: "Midland Connect has much more robustness than One North [Manchester's rival transport scheme]. It will have a proper business case, to convince Network Rail to provide the infrastructure to the West Midlands."
Paul Doherty, head of operations for Faithful+Gould's Birmingham office, says it has been the city's pro-active approach to planning that has been key to its revival: "I don't think any of this is to do with HS2. Birmingham has looked at things top down, looked at zonal areas, and has effectively made it easier to redevelop - they've achieved a masterplan across the city."
James Howarth, managing director of Sterling Property Ventures, which is due to submit plans for a new 35-storey tower at 103 Colmore Row, agrees: "It's not just HS2, but the improvements to the West Coast Main Line and other transport infrastructure which is allowing the city to sell itself as an outsource hub."
If Birmingham is to deliver, it will need to ensure the pipeline of work is matched with investment. Bore says: "It's not about statements and glossy brochures, it's about following through, driving the agenda rather than reacting to it. I think we've been getting much better at doing this."
Birmingham's big schemes
Curzon Street Station masterplan
25-year vision to realise the potential of 141 hectares in Digbeth and Eastside in east Birmingham around a new landmark HS2 station at Curzon Street including 600,000m2 of mixed-use space and 2,000 homes.
Arena Central
£400m, 9.2 acre speculative masterplan to deliver over 200,000m2 mixed-use development including up to 80,000m2 of offices alongside retail, hotel, leisure and residential uses.
Developer: Arena Central Developments
Paradise Circus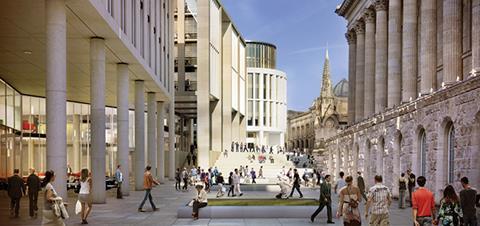 £450m scheme of 1.8 million ft2 of mixed-use space including offices, retail, leisure (pictured, above).
Developer: Argent
Snow Hill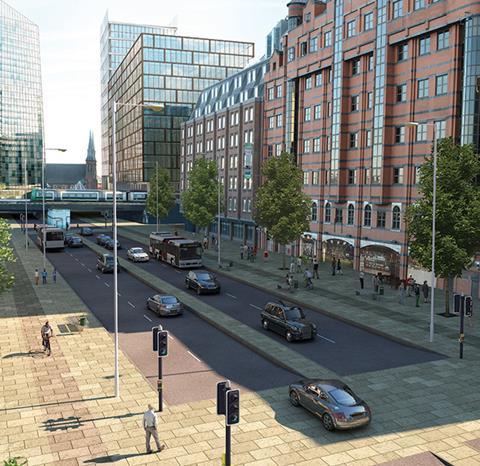 £600m, 20-year masterplan to transform Snow Hill district to provide 2.2 million m2 of new office space by 2036 and incorporate major transport infrastructure (pictured, above).