The infrastructure sector may not be expecting much from this year's Budget, but with both George Osborne and Boris Johnson in contention for the biggest title in the land, the simultaneous publication of the National Infrastructure Commission's first reports may be the moment when the gloves come off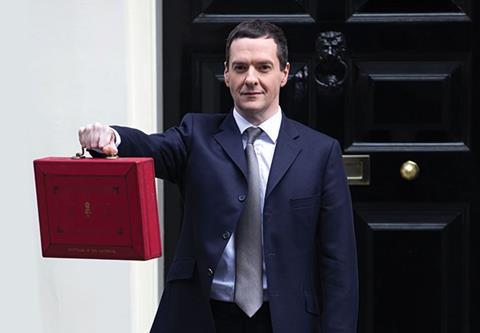 Gossip and small talk in the bars and tearooms of Westminster right now is almost entirely focused on the European Union referendum. This chatter inevitably leads to speculation over whether London mayor Boris Johnson has played a blinder in backing Brexit.
The gamble could see him garner enough support among Eurosceptic colleagues to get in to the top two of nominations from Conservative MPs when the leadership contest is held to replace David Cameron, who steps down as prime minister in 2020. The top two then go into the final ballot, which is decided by the party's wider membership.
The other leading contender, chancellor George Osborne, is looking nervously at this situation, given that the populist Johnson reaches parts of the Conservative rank-and-file that he and other MPs simply cannot.
This is all very entertaining but it disguises the fact that these rivals both have hugely important political set pieces coming up later this month. Osborne is about to unveil his eighth Budget (see box, overleaf), while Johnson will be looking closely at what money there will be for Crossrail 2, the proposed £28bn line from south-west to north-east London.
The Budget itself is likely to be one of Osborne's less dramatic affairs, coming soon after a particularly painful Comprehensive Spending Review (CSR) and Autumn Statement in November. This saw departmental budgets squeezed by an average of 19% and, according to analysis by the Public & Commercial Services union, will lead to around 490,000 public sector job cuts over the next five years.
We were quite chuffed with our settlement; it was not as bad as we were expecting. It was circa 15% of cuts when the talk was of 30%

Defra source
This suggests the construction industry should not be looking to Osborne for much on infrastructure spending. For example, a source close to the Department for Environment, Food, and Rural Affairs (Defra) points out that Osborne made his commitment to improve flood defence spending at the CSR and so does not expect any major announcements this time around.
The source says: "We're not in bad form ahead of the Budget. One of the achievements that [secretary of state] Liz Truss managed to get for Defra has been money for flooding – she did pretty well at the CSR. We were quite chuffed with our settlement; it was not as bad as we were expecting. It was circa 15% of cuts when the talk was of 30%."
What is likely to be of greater interest are three reports from the new National Infrastructure Commission, chaired by former Labour transport secretary Lord Andrew Adonis, published alongside and ahead of the Budget.
These focus on northern transport connectivity, large-scale investment in London's transport infrastructure, and energy, the last of which has just been released.
These will be the first major steps taken by the commission, which Osborne has charged with overseeing £100bn of infrastructure spending by 2020. Having presided over around 5.4% of infrastructure cuts since entering Number 11 in 2010, Mr Osborne said the Commission shows "Britain has rediscovered its ambition and we are thinking big again".
Here, Building delves into just how "big" the commission is thinking in those three reports.
London
The commission has already been clear that Crossrail 2 will be the focus of this report, timely given its east-to-west London prequel, renamed the Elizabeth Line after the Queen, is only two years from completion following the most painless construction programme of any major infrastructure in recent memory.
The Treasury is currently deciding whether or not to finally hand the Transport for London team behind Crossrail 2 the £250m it needs to work up detailed routes and get it to the planning application stage in 2018. Osborne was expected to hand over the money at last year's post-election Budget, but held back at the last minute. The commission's recommendation for it to go ahead will be vital to seeing this cash handed over.
The signs are not great, given Greg Hands, the chief secretary to the Treasury, has said that it is "quite an expensive project" and that it would be "very, very good news" if costs were cut. But a senior Whitehall adviser points out there is "a groundswell" of industry support that has not gone unnoticed by ministers.
In a joint submission to the commission with Network Rail, mayor Johnson points out the regeneration benefits that will accompany the project: "Our analysis shows that we cannot delay proper investment in the project any longer. From now on, every six months' delay by the government to Crossrail 2 will result in up to £4bn in lost benefit. If we make the right investment decisions this spring, we can transform the South-east's transport network, tackle the housing shortage and lay the foundations for a prosperous future."
A leading infrastructure source says the commission has been swayed by these type of arguments – which could be detrimental to its work on northern transport links. He says: "I suspect it is more likely that the majority of any Treasury money that is available as a result of these reports will be given to Crossrail 2, because Transport for the North is not as advanced. Now, how that plays politically we will have to wait and see."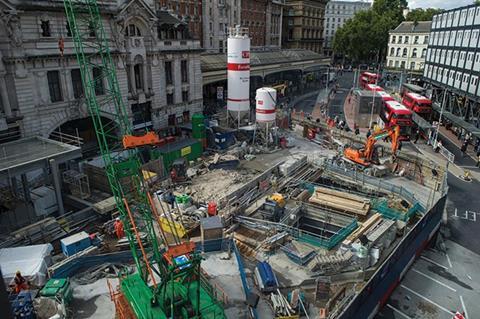 The North
The politics is interesting because Osborne has made great play out of his plans to create a "northern powerhouse" that would wean the economy off its dependence on financial services in London and the South-east.
Politicians of every hue would like to make sure that it is possible to get between three of the great cities – Manchester, Leeds, and Sheffield – within 30 minutes, which they think would create a strong regional economy. Focusing on London again would be a political risk and add to accusations that the northern powerhouse is an undeveloped idea, particularly given the organisation created to push the idea,
Transport for the North, has not been around for even 18 months yet.
Energy efficiency should be counted as infrastructure. It's so short-sighted: insulation pays for itself so many times over

Caroline Lucas, MP
There has been lots of talk about how a High Speed 3 or the £1bn electrification of the TransPennine line would help to whizz executives between northern cities but the Institution of Civil Engineers (ICE) has warned that the powerhouse can only work if more mundane, everyday improvements are made.
Andrew Wescott, the ICE's head of policy, says: "In our submission to the commission, we emphasised that there needs to be a mixture of projects in the North – not just big transformational pieces, but also smaller investments, such as improving the flow of local roads, maintaining them so they operate at optimum levels."
Richard Threlfall, chair of the ICE Northern Powerhouse panel, and head of infrastructure at KPMG, has also been calling for "relatively quick and low-cost improvements", such as an integrated ticketing system for the North. He is likely to get at least part of his wish later this year when the Buses Bill is launched – Building understands it will include demands that transport franchises introduce systems based on London's Oyster cards.
In its submission, contractor Balfour Beatty also argues: "Investment in local transport such as light rail, tram and metro systems to complement major rail hubs and enable workers to access main city employment locations from across a wide area will be vital if the North is to compete properly with the South."
A senior minister involved in the northern powerhouse indicates that ideas for smaller-scale schemes of all different types in the North are being encouraged across Whitehall. "It's not just transport," says the source. "We also want departments such as health or culture media and sport to approach us with bids, such as [pitches] for building museums."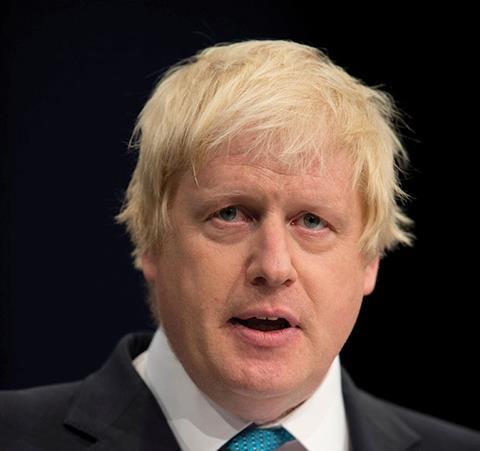 Energy
The commission has published this review, believing the UK could experience a "smart energy revolution" that could save billpayers £8bn a year by 2030.
As expected, Lord Adonis proved to be particularly keen on developing infrastructure that stores electricity like, as an industry source puts it, "a giant battery". Large reservoirs of energy can also be stored through water, developments that could help make sure that electricity is available at times of peak demand.
The report says: "Network owners should be incentivised by Ofgem to use storage (and other sources of flexibility) as a means of improving the capacity and resilience of their networks as part of a more actively managed system."
But others want either the Budget to go further and acknowledge that some simpler energy efficiency schemes should be counted as infrastructure, so that it is funded out of taxation rather than fuel bills that many households are struggling to afford.
Caroline Lucas, the Green Party MP for Brighton Pavilion, says: "Energy efficiency should be counted as infrastructure. It's so short-sighted: insulation pays for itself so many times over, particularly when you include the creation of jobs. This should be on taxpayers' bills not on fuel bills, which is regressive and puts people into fuel poverty."
Balfour Beatty also warned in its submission to the commission that there needs to be greater consistency in policy, a point other have made given energy secretary Amber Rudd's reversal of a number of solar subsidies advocated by her Liberal Democrat predecessor, Ed Davey. The contractor says : "Without a clear 5 - 10 year road map with cross party support, the risks involved in investing in major energy projects may be difficult to justify. This will drive up expected returns from such an investment and add cost to the consumer. Frequent changes of direction or lack of commitment to the "greening" of our energy mix will lead to stagnation in development."

Osborne's budgets
2010
The coalition government had just been forged on a mission to guide the UK out of the financial crisis, so there were heavy cuts and a VAT rise. However, some capital investment was preserved in the form of regional growth funds.
2011
Corporation tax was cut by 2%, twice as much as had been planned in an effort to foster business growth. Osborne also pledged an extra £2bn of funding for the Green Investment Bank, which was to be established the following year to invest in sustainable projects.
2012
The chancellor was buoyed by news that the Office for Budget Responsibility had revised its UK growth forecast upwards from 0.7% to 0.8%. A pot of £100m was to be given to 10 cities, including Edinburgh, Cardiff, and Birmingham, to improve their internet speeds.
2013
This time it was bad news for Osborne, with growth estimates for the year halved from 1.2% to 0.6%. But an extra £3bn a year was announced for roads, power stations, railways, and other large infrastructure projects.
2014
The Help to Buy equity scheme for new homes was extended to 2020, while a new garden city was promised for Ebbsfleet in Kent. A £270m guarantee was granted for the Mersey Gateway bridge between Runcorn and Widnes.
March 2015
The last Coalition Budget was also the first of 2015 and was notable for the boast that growth had been faster than any other advanced economy, yet was still down on earlier forecasts. A consultation was launched on plans for the £1bn tidal lagoon power project in Swansea.
July 2015
Back in power with a majority, Osborne unveiled his first Liberal Democrat-free Budget with a pledge to cut corporation tax to just 18% by 2020. Devolution was a major theme and Transport for the North was promised £30m.