2013 saw several high-profile appointments. Here's a rundown of some of the best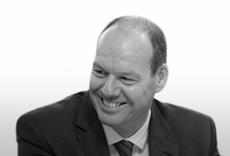 WKK
In September Tom Wright, the architect responsible for the famous sail-like design of the Burj Al Arab hotel in Dubai, left Atkins along with two other colleagues in order to form WKK. Wright intends to take the fledgling firm into direct competition with high-end international giants HOK and Populous, as well as his former employer.
Alinea
Alinea Consulting went live in May, launched and fully funded by six former partners of EC Harris and Davis Langdon. Focusing on construction cost consultancy, they stated the company's aim was "to be the best".
Mark Reynolds, Mace
On 1 January Mark Reynolds took over from Stephen Pycroft as chief executive of Mace. Reynolds stated in September that the firm plans to boost turnover to £2bn by 2020 and grow its consultancy business into an £800m-turnover operation.
Anna Stewart, Laing O'Rourke
Anna Stewart took over as chief executive of the UK's largest private contractor in April, replacing Ray O'Rourke, who remains as chairman. Stewart, who had formerly been the firm's chief financial and commercial officer, is only the second chief executive the company has had since it was founded in 1978.
Andy Rose, Homes and Communities Agency
The HCA picked a former Treasury man to be its new boss following Pat Ritchie's departure of in November 2012. Rose has years of experience in public private partnerships and infrastructure financing.
Richard Marchant, Capita
Marchant was made chief executive of the firm's property and infrastructure business as part of a restructure that included dropping the Capita Symonds brand. Marchant assumed the role in an interim capacity from February, after incumbent chief executive Jonathan Goring was moved aside to work on the consultant's bid to take control of the former Defence Estates business from the Ministry of Defence. Marchant was confirmed in the role in June.
Ian Sutcliffe, Countryside
Sutcliffe's appointment as executive chair of the housebuilder in July followed the firm's purchase by US fund manager Oaktree in February. Sutcliffe was a senior director at George Wimpey before and during the merger with Taylor Woodrow, and was subsequently chief executive of Keepmoat during its merger with Apollo, leaving after just nine months in 2012.
2013 was host to some spectacular successes. You can see our rundown of the year here, and our top 10 rundown of the best here. Alternatively, you can have a look at what we consider the biggest blunders of the year…
It was a dramatic year for others. It wouldn't be Christmas without some family feuds in the industry. We said goodbye to some. There were some high-profile step-downs; we round up the highlights with our Christmas Jumpers feature.
And of course, it wouldn't be Christmas without gifts … Some of the best presents are in our list here, but of course there's the odd unwanted gift …