The 28th annual industry yachting event takes place at Cowes, Isle of Wight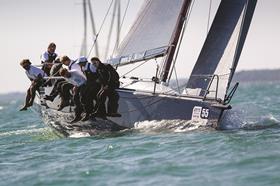 The 28th annual Little Britain Challenge Cup (LBCC) took place at Cowes Yacht Haven marina, Isle of Wight, last weekend (10-13 September). More than 60 yachts and 750 crew members took to the seas at this year's sailing regatta for the property and construction industry.
Royal Yacht Squadron (RYS) Racing provided excellent courses for the fleet and, despite ominous forecasts, weather conditions were good throughout, providing perfect racing for the whole regatta. With predicted high winds forecast for the Saturday, Royal Yacht Squadron Racing took the decision to run three races on the Friday instead of the scheduled two. This meant that the five-race series was able to be completed.
The overall winner of LBCC 2015 was Stone & Ceramic Warehouse on Yes!, with Knight Build on Bengal Tiger placing second and Arup on a Sunsail F40 taking third place overall.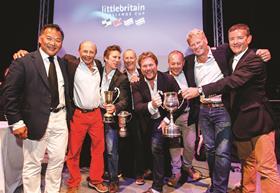 Alongside the sailing, there is a great deal of networking that takes place over the three days. A series of official events included pontoon parties hosted by Asite and Lakesmere, a champagne reception at the Royal Yacht Squadron, barbecue and crew party, disco and prize-giving dinner.
The event also supports a number of charities and over £12k was raised during the weekend's silent auction and other fundraising activities at the regatta. The final figure to be donated to charity will be released later in the year.
LBCC chairman and marketing director of Domus, David Kong, said: "This year was a great success. The weather was kind to us, spirits were high and we had the highest number of yachts racing since before the recession."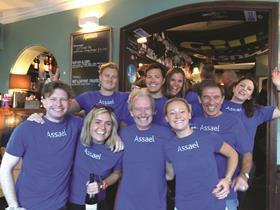 "Little Britain is so versatile. It's brilliant for companies, like ours, who want to come with staff for team building and also for those who want to entertain their clients. The social elements of the event allow people to make new connections, develop relationships and enjoy some great entertainment."
Since the LBCC was founded in 1988, it has raised £1.25m for several charities, including the Ellen MacArthur Cancer Trust, Jubilee Sailing Trust, Cirdan Trust and the Paralympic British Sailing Team.
Building is media partner for the Little Britain Challenge Cup. For more information on the event visit www.littlebritain.co.uk or email info@littlebritain.co.uk