Consultant reports growth in the UK and Middle East regions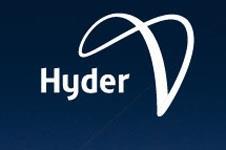 Hyder Consulting has reported a 21% dip in pre-tax profit as revenue remained flat in the first six months of the financial year.
In its half year results to 30 September the firm reported pre-tax profit of £7.7m, down from £9.9m over the same period of 2012.
Revenue remained flat at £150m.
The firm's UK and Middle East businesses were both strong performers with revenue growing 20% and 15% respectively.
It also reported a 24% increase in its order book to £438m, up from £353m over the period.
Chief executive Ivor Catto said: "We've concentrated on growing markets and on clients with committed infrastructure plans. The order book increased substantially in the first half, and we're particularly pleased with the growth in the Middle East and the UK."
The UK business has won a place on framework agreements with the Environment Agency and National Grid over the first half of the year and it reported that its rail business had performed ahead of expectations.
It added that greater visibility of the pipeline of work from the Highways Agency and work on larger Middle East highways projects had boosted results.
Operating profit for the European business, which includes the UK, was flat at £1.9m.
Hyder reported that its Middle East business had experienced a 38% increase in operating profit to £3.8m from £2.7m over the period. It is working on the massive Doha Expressway project among other infrastructure work across the region.
It reported that both revenue and operating profit in its Asia Pacific region fell. Revenue fell to £54.2m over the period from £66.9m, while operating profit fell from £6.5m and £9.0m.