Firm reports improvement in the pipeline of opportunities in the UK construction market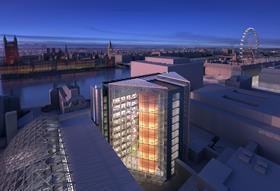 Contractor ISG has reported that its order book has increased 20% to £915m.
In a trading update to the City, the firm said that at the end of October its order book was up to £915m, from £761m the previous year.
It said that £686m of the orders were to be delivered in this financial year.
ISG added that its UK construction business was "seeing signs of a general improvement in the pipeline of opportunities".
"We continue to focus on securing repeat orders and higher market share from key customers and frameworks," it said.
The contractor said it had secured "major schemes" for drinks firm Diageo; investment firm Blackstone and developer Amazon Property.
ISG said recent acquisitions of businesses in Brazil and Germany were "further strengthening" its international portfolio of work. But it added that trading conditions in Europe remained "subdued".
It said: "As the UK and world economies emerge from the downturn and confidence returns, our strategy of greater sector focus and targeting of key large and emerging cities means that we are well placed to capitalise on the growing number of high quality opportunities coming to market."