Firm says construction market recovering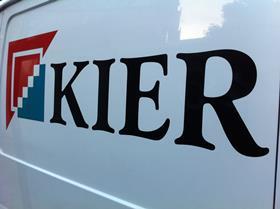 Kier has reported a haul of £450m of construction work in the last four months and said new work in the market is increasing.
In an interim management statement to the City, the firm reported that its order book stood at £2.2bn of work and it had secured all its forecasted revenue for the year.
Recent wins included its place as preferred bidder on two Priority Schools Building Programme lots, in the East of England and the North East, worth a total of £116m.
It has also been appointed to deliver projects worth £70m for Staffordshire Fire and London Fire Authorities.
Kier said its care home arm, Kier Living, had secured £42m of new work in recent months.
It added that it now expected to start its work on site preparations worth £100m for EDF's new nuclear power plant at Hinkley Point, where it is working in joint venture with Bam Nuttall, in 2014.
In addition it said that its services business, which includes May Gurney, which Kier aquired in July, had secured more than £300m of work over the period. The firm said its operating margin was expected to be 4.5%.
Notable wins for the division included a three year maintenance contract with Sheffield City council, worth around £100m over the next three years.
The firm said: "The integration of May Gurney continues and we remain on track to deliver the forecast £5m of cost savings for this financial year. At the same time, we have embedded consistent risk management and approval processes throughout the enlarged division."