Introducing the industry's freshest talent working in sustainable construction …
Since the beginning of the year, Building has been on the hunt for the most talented young people working in sustainable construction. In order to identify the top 50 profiled over the following pages we contacted more than 70 senior industry figures to ask for their nominations.
Our criteria were simple: we were looking for individuals under 40 from across the industry who are making waves in sustainability. This year's 50 rising stars are therefore all examples of emerging talents that have been recognised by those at the very top of the industry. Have your colleagues made the grade? Let us know what you think of our top fifty green stars - contact adam.branson@ubm.com with your thoughts.
Click here to see our stars from A to D
Click here to see our stars from D to J
Click here to see our stars from S to V
Click here to see our stars from M to S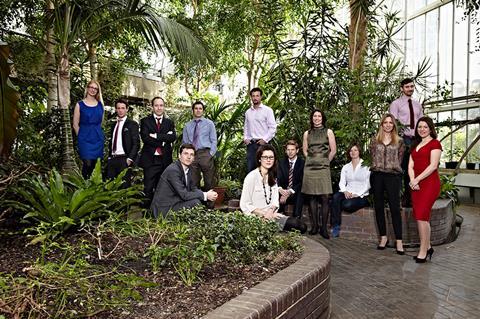 Simon McWhirter, 38
Director, HAB Housing
HAB is a small housing developer set up by TV design guru Kevin McCloud. McWhirter's role involves getting involved across the development process, from land deals to design
and public consultation. He also
acts as a government policy and project manager on the Green Deal initiative.
Siobonne Brewster, 38
Strategic development director, Carillion
Working for Carillion for over three years, Brewster leads the strategic development of energy services aimed at the private, social and commercial sectors. Her recent focus has been has been heavily weighted towards Carillion's role in delivering the government's Green Deal and Energy Company Obligation policies.
Steve Batty, 33
Head of sustainability, Keepmoat
Batty's role involves dealing with internal strategy as well as advising clients. He is currently getting the company and team geared up to deliver the Green Deal, as Keepmoat is an approved provider. Batty also looks at how new products and technologies might be best applied.
Sylvie Sasaki, 34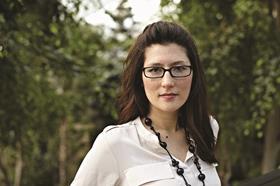 Project manager, Marks & Spencer
Sasaki looks after Marks & Spencer's sustainable learning stores, putting different sustainable technologies into stores and studying the impact that technology has on the environment. She also does a lot of training events internally, aimed at improving the sustainability skills of members of the retailer's property team.
How and why did you end up working in sustainability?
I did geography and science at school and loved both, and for me environmental science was the natural amalgamation of those two subjects. I studied it as an undergraduate and did a Masters in it. I've always felt that it was my contribution to making the planet a better place - it's something I've always been passionate about.
What does your current role involve?
There isn't a typical day, but I look after our sustainable learning stores, putting a lot of different sustainable technologies into stores and studying the impact that technology has on the
environment. I look at climate change adaptation working with the likes of UKGBC to try and progress design that will help us adapt to the future climate. I also do a lot of training events internally, looking to up-skill members of the property team in sustainability. It's about getting them to think differently and challenge the norm.
Where would you like to be in 10 years' time?
I'm pretty happy with what I'm doing at the moment. But it would be nice to see M&S, which is already very forward thinking in this space, achieve its ambition to be the most sustainable retailer in the world. And I'd like to see sustainability brought in throughout the business. I'd like to see M&S and other big organisations playing their part in their local communities, making them better places.
Taus Larsen, 35
Architect, ZEDFactory
Larsen has been working at ZEDFactory, the firm that designed the UK's first zero-carbon residential development, for the last eight years. He is currently designing the firm's stand for next week's Ecobuild conference and finalising the design of the practice's latest concept - the Zero Bills House - which will also be launched at the conference.
Tessa Hurstwyn, 33
Sustainability policy specialist, Mott MacDonald Fulcrum
Hurstwyn has been seconded from Mott MacDonald to the Zero Carbon Hub for the last four years. At the Hub she has been involved in the development of the zero carbon homes standard, managing industry task groups, advising on technical issues and identifying solutions to problems associated with the delivery of zero carbon homes.
Thomas Mortimer, 30
General manager, Wessex Renewable Energy
Originally working in Wessex Group's building services arm, Mortimer set up the renewable energy division in 2010. The business achieved profitablity by the end of February 2011, with a turnover of £2.25m in its first full year of trading.
Tom Dollard, 31
Head of sustainable design, Pollard Thomas Edwards
An architect by training, Dollard undertook additional studios to enable him to assess developments against sustainable codes such as BREEAM. He spends one or two days of his week providing sustainability advice to other architects within the firm and three or four days running his own projects. He is curretly working on the 200-home St Luke's scheme in Muswell Hill, London, which was submitted for planning in January. It is intended that 50 of the homes will meet the Passivhaus standard.
Tom Saunders, 35
Senior consultant, PE North West Europe
Saunders provides advice to companies and governments on sustainability measuring systems. He is currently writing guidance for the European Commission on how to best produce assessments of the lifecycle impact that a building has on the environment. He also advises companies on setting up software systems that measure the sustainability of their buildings.
Vimal Bhana, 33
Senior energy development manager, Barratt Developments
Bhana works across Barratt's 26 divisions providing technical, commercial and financial support to deliver low-carbon communal heating solutions. He is also responsible for the housebuilder's energy policy and for identifying ways in which it can reduce its energy consumption.