EDF is planning the UK's first new nuclear plant in 30 years. But it needs contractors with the right skills. Alan Cumming, EDF's procurement boss, tells Building why it's worth training up - and that you don't need a French name to win the work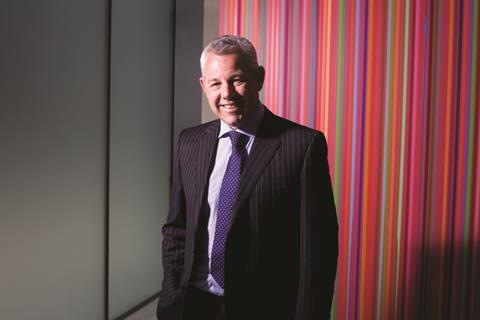 Presuming the policy gods allow a French utility company to develop the UK's first new nuclear plant for 30 years, the question remains of who will build it. Alan Cumming, the procurement director of EDF Nuclear New Build, doesn't think that UK contractors are up to the job yet. "The reports are right, there is a shortfall both in capacity and capability," he says. "We're embarking on a journey but we've not packed our rucksack yet."
Don't panic. Fortunately, he is keen to stress that this isn't going to stop him from picking UK contractors for the project, but it does mean they will have to undergo a huge education and training programme. But what's the incentive? EDF is planning to build four reactors, starting with two at Hinkley Point in Somerset, which will open from 2017 and cost up to £10bn to construct. And Cumming is raring to get going. But in the wake of the Fukushima disaster in Japan, while the UK has not followed Germany, China and Italy in cancelling its nuclear plans, progress has certainly slowed.
As the government's nuclear plans face delays, EDF is looking at whether it can still hit its timeline, which relies on concrete in the ground by summer 2013. In addition, EC Harris estimates regulatory changes may add up to 15% to the cost of nuclear power stations across the world.
So given these uncertainties, and the investment needed by UK contractors to get fit for new nuclear work, is impressing Cumming worth the effort?
Because we're worth it
Unsurprisingly, Cumming thinks contractors should bother. First of all, EDF remains committed to building the plants in the UK, and there is nothing in either the interim report by the nuclear inspector following Fukushima, or in statements by the energy secretary Chris Huhne, to suggest UK policy will move against it. But Cumming admits the various delays may affect the 2017 target, while stressing that he thinks the government has done everything right in its response: "That's part of the risk assessments we're looking at. These plants are going to be here for 60 years, and we're looking at those risks and doing what we need to do."
A no-nonsense Scot, Cumming is a chartered civil engineer and spent time in the UK oil and gas industry managing huge North Sea construction programmes. Contractors regard him as straight dealing and he's desperate to get across the message that it's not too late for the supply chain to register its interest and get work. "It's going to be the first English-speaking supply chain developed for the EPR [power station design], so the businesses that do get involved have the potential to ride this wave for the next 50 years."
He says EDF has already let £80m of work to UK firms. A consortium of Kier and Bam is known to be preferred bidder on the £100m preliminary earthworks project (though Cumming won't confirm this) with the contract awaiting planning approval for preliminary works before it can be signed. Three consortiums are shortlisted for the £1bn main civils job, thought to be Balfour Beatty with Vinci; Costain with Sir Robert McAlpine and Hochtief; and Laing O'Rourke with Bouygues, and it is here that he says big opportunities remain, as the main contractors are still to organise their supply chains.
A preferred bidder will be selected early next year, he says, with a contract awaiting planning approval of the whole development from the Infrastructure Planning Commission - meaning it cannot happen until late 2012 at the very earliest. Cumming rejects any notion that the consortiums with French names in them will have any advantage - EDF will have targets for letting contracts to both local (Somerset) and UK firms.
However, the government-commissioned Weightman report, the GVA assessment of the reactors' designs and the publication of the energy market review all have to be cleared before work can start. In order to keep to schedule, therefore, a huge amount of work is being done with the whole supply chain to make sure EDF can hit the ground running the moment planning approval is given. "It's quite frustrating, but we're revving to go basically," Cumming says.
Filling the skills gap
So how can the UK fill the competence gap Cumming has identified? "For us the UK supply chain, through no fault of its own, is in a position where it's not been exposed to this kind of project of this complexity for 15-20 years," he says. So he sees it as part of EDF's job to foster "relentless predictability" in its suppliers, in particular through active engagement and partnering agreements with the whole supply chain. "EDF will be actively involved with the supply chain and our key contractors, ensuring they've got the right levels of supervising and training," he says. This will extend to letting small contracts for training in advance of the main civils work.
EDF will use early contractor involvement and NEC partnering contracts to ensure contractors are rewarded for investing and good performance: "There's no point grinding contractors into the dirt, that'll get us absolutely nowhere." And industry estimates that the top tier has already spent in the region of £10m bidding for the main contracts doesn't mean some contractors will lose out. Ultimately, he says, there will be more than enough work to go around, with 70% of the construction work being straightforward, high-spec building.
But there is a quid pro quo: to ensure the quality the nuclear regulators require, EDF wants control. "We will be approving the supply chains of all our main civils contractors. We want to see line of sight from top to bottom, because not only do we see it as a commercial risk if someone down the line is incapable, but we're also going to make sure that they're dealing properly with payments, right down the supply chain."
So while the UK supply chain might not be fit to forge the country's nuclear future right now, Cumming thinks that with EDF's help they will get there. In the current market contractors are inclined to believe it's worth the investment.
Alan Cumming's CV
11 May 1962 Born in Scotland
1999 MBA at Strathclyde Business School
2004-2005 senior vice president at Aker Kvaerner
2007 Reactor Technology qualification in nuclear training at Massachusetts Institute of Technology in Boston
2005-2009 director of projects at British Energy
2009-current procurement director at EDF Nuclear New Build
Hinkley in numbers
Rebar weight equivalent to: 22 Eiffel Towers
Excavated volume: four times volume of Wembley stadium
Structural steel: same tonnage as Sydney harbour bridge
More concrete than the Empire State Building
15,000 meals a day for the workforce
22,000 workforce inductions required