Reports of the death of PFI may have been exaggerated, but there's no question it's been ailing for a long while. Is Carillion's collapse the last nail in its coffin? And if so, what's going to replace it?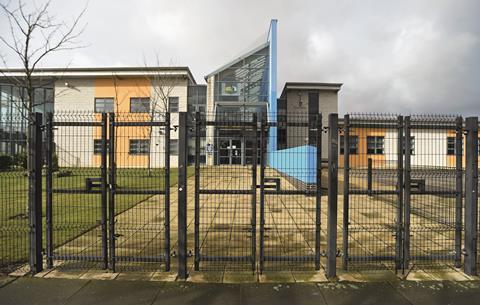 Cash-strapped Liverpool city council could do without handing over £4m a year to keep one of its schools empty. But that's what is happening in Speke, an estate on the edge of the city, where the council has to pay this sum to Equity Solutions, the company that owns the Parklands High school.
The school still has good facilities, including a science lab and a sports centre. However, in 2014, just 10 years after it opened, Parklands had to close due to falling student numbers.
The problem for Liverpool council is that it will be on the hook for the school until 2027-28 when the 25-year-long private finance initiative (PFI) deal that was used to deliver the facility comes to an end.
According to a recently published National Audit Office (NAO) report into PFI, the council will have to pay just over £4m for the school a year, which – including interest, debt and facilities management payments – works out at £47m over the rest of the contract. Only then will the council be able to dispose of the asset, which only cost £24m to build in the first place, according to the NAO.
The NAO report cited Liverpool's Parklands experience as the most glaring example of the kind of rigidities baked into many PFI arrangements under which public bodies pay private companies to operate facilities in return for the latter shouldering the construction costs.
The NAO's report also contained the eye-watering estimate that the public sector faces a £200bn bill for PFI contracts over the next 25 years.
PFI may have delivered more than 700 projects since it was first dreamt up under John Major's government in the early 1990s, but it looks like it has been on borrowed time for several years. Is it now time to read the last rites? And what are the options for mobilising private capital for public construction projects?
"The volume of pfi contracts hit a high in 2006/7 and has been on a downward slope ever since"

Nick Davies, Institute for Government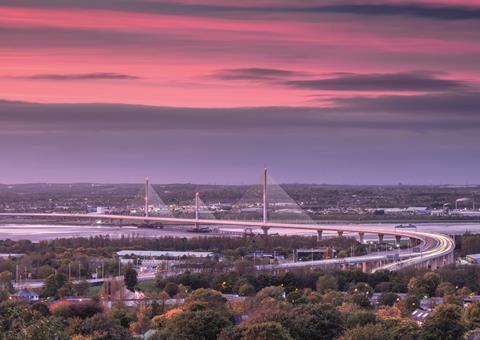 Growing hostility to PFI
The parliamentary spending watchdog's critique of PFI was given added traction by the fact that it emerged only a few days after the collapse of Carillion, which had owned a host of PFI contracts.
But while Carillion may have been massively involved in the PFI business, it was ultimately brought down by old-fashioned cost over-runs on construction contracts rather than by a cock-up on delivering public service contracts, points out independent infrastructure finance expert Martin Blaiklock. "Problems arose because of typical problems in construction contracts," he says, referring to the weather delays on the Aberdeen bypass project, and cracked beams at the Royal Liverpool hospital.
Nevertheless Steven Carey, a partner in Charles Russell Speechlys, doubts that there will be a "huge appetite" in government to bring forward PFI projects in the short to medium term.
Nick Davies, associate director of the Institute for Government, says: "The political climate has changed following the collapse of Carillion," as the Labour opposition has adopted an increasingly forthright anti-PFI stance. At the party's annual conference in Brighton last September, shadow chancellor of the exchequer John McDonnell not only promised to ban the use of new PFIs but also said that an incoming Labour government would buy back existing contracts.
Even so, the prospects for PFI were already looking pretty dim before McDonnell's seaside intervention. Just six deals have been signed since PF2, the coalition government's attempted reboot of PFI, was launched in 2012. "The volume of PFI contracts hit a high in 2006/07 and has been on a downward slope ever since," says Davies.
Chancellor Philip Hammond announced in his first autumn spending statement in 2016 that the government would be publishing a pipeline of prospective projects under the government's revamped PF2 programme within a year. More than 12 months on, though, and there is no sign of this list of new projects.
"If the government is serious about increasing private investment and having a new round of PFI or PF2, it needs to get its pipeline right as soon as possible," says Davies, who explains why this should matter for the government.
"During the PFI years there was a pipeline of similar projects coming down the line. If [contractors] didn't get one scheme, they were likely to get another so it made sense to build in-house capacity so they could bid for lower margins and the government could get a better deal. That's not the case at the moment; a lot of capacity in the investment community has atrophied and moved on to other more productive markets."
However, the ability of the government to bring forward projects is influenced by the wider ongoing public sector spending squeeze, points out Mark Elsey, partner at solicitor Ashurst. "Everybody would like a clearer pipeline but the harsh reality is we are working in a tight economic environment. Unless and until the public sector wants to spend more money, there are limits to what they are going to put out in terms of new buildings. There is unlikely to be a huge pipeline because there is a lack of money."
Northamptonshire county council's announcement a fortnight ago that it was freezing all new spending apart from that relating to vulnerable people underlined these financial pressures.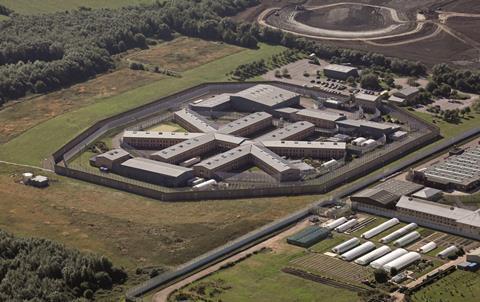 Costs of PFI
And while Liverpool's councillors may be seething about forking out for an empty school, Elsey can point to another and much more successful example of a PFI project up the road, the £700m Mersey Bridge – built by Merseylink, a consortium formed of Samsung C&T, FCC Construcción and Kier Infrastructure – which recently opened on time and on budget.
And it's easy to forget that the heyday of the now derided PFI delivered plenty of public goods, points out Carey, whose children went to one of the two PFI secondary schools built in the London borough of Richmond-on-Thames.
"Quite frankly, there's no way these would have happened in the public sector," he says.
However one of the reasons why the public purse is so stretched now is that public bodies are saddled with paying for costly PFI projects delivered over the past 25 years. The NAO report cites research showing that hospitals cost 70% more than those funded directly by the government.
The Department for Education is collecting data on the influence different financing routes have on construction costs of schools being delivered under the Priority School Building Programme PFI project. The higer costs for delivering schools and hospitals partly stems from higher loan costs: data collected by the Infrastructure and Projects Authority on PFI and PF2 deals entered into since 2013 show that debt and equity investors are forecast to receive a return of between 2% and 4% above government borrowing rates.
Alexander Jan, director of city economics at Arup, says: "In a period of austerity where schools and hospitals are under a lot of pressure, these [higher costs] stick out like sore thumbs."
The Institute for Government's Davies says: "There are good reasons to think that costs associated with PFI have been much higher than expected and could have been delivered much more cheaply with public borrowing. Borrowing costs will always be higher so the question is whether they can deliver the added efficiencies that outweigh costs."
But, Jan adds, one of the reasons that PFI-procured buildings are more expensive to run is that the contracts offer no leeway for trimming on maintenance. The assets' owners are obliged to hand them back good as new after 25 years, unlike across much of the rest of the public sector, whereas refurbishment budgets have been slashed.
Jan says: "People don't know what the public sector comparator costs are: if there's not much investment going into renewal or maintenance, of course it will be cheaper."
PFI exposes the true costs of operating buildings, says Ashurst's Elsey: "All the disciplines that are driven by private finance are very real. The amount of homework and effort that goes into a privately financed deal is significantly greater than the comparable effort put into a non-private financed deal and that often pays real dividends in forcing people to face difficult issues upfront rather than hoping that things don't go wrong."
PFI: a success story?
More than 700 projects have been delivered by the private finance initiative over the last quarter of a century. While the PFI has met with plenty of brickbats throughout the intervening years over spiralling project costs, it has also delivered a host of public building that the state would have been hard priced to finance directly. Here are some of the unsung PFI success stories.
M40 widening: The widening of the M40 between the M25 and Junction 3 to four lanes each way was carried out in the 1990s under a design, building, finance and operate (DBFO) contract. The project was a cited in a 2004 Centre for Policy Studies as an example of a successful PFI project because it had been delivered PFI four months early and to budget.
HMP Rye Hill: The 625-inmate Category B prison, which also provides a national resource for dealing with sex offenders, opened in 2001. It was delivered on budget by G4S and built in 16 months, compared with the average construction time for a prison of three years under more traditional public sector procurement methods.
Cheshire Constabulary Headquarters and Training Centre: The new complex at Winsford, Cheshire, which had a capital value of £32m, was handed over by HBG to the Cheshire Police Authority in 2003. HBG Facilities Management is providing catering, cleaning and waste management, security and the building and grounds maintenance.
Mersey Gateway: The 2.2km long bridge, which opened last October, was delivered on time and £250m within budget, according to its backers at the Merseylink construction joint venture, which is made up of Kier Infrastructure and Overseas (UK), Samsung C&T Corporation (South Korea) and FCC Construcción (Spain). But the six-lane highway, which is designed to reduce bottlenecks between Merseyside and the rest of the UK road network, has been criticised by motorists who claim they have been incorrectly fined.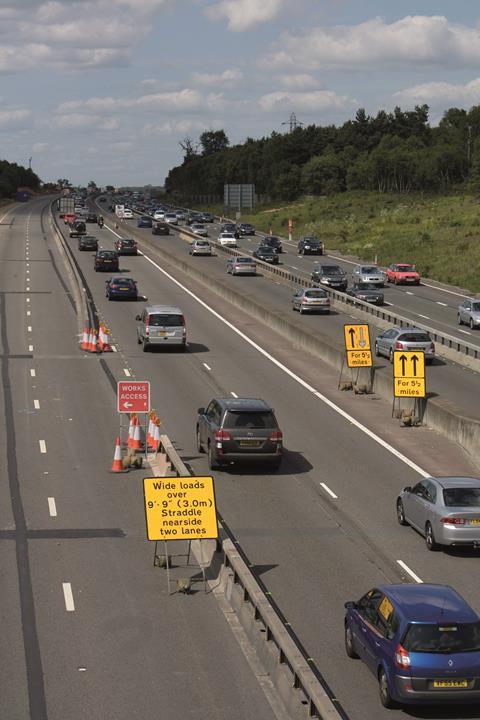 Who will invest?
Independent finance expert Blaiklock, whose career included a spell at the European Bank for Reconstruction and Development, wonders whether even a Jeremy Corbyn-led administration may have to temper its stance on the private financing of public procurement once it has to face up to the scale of the UK's infrastructure funding gap.
"We spent quite heavily on new assets in the first decade of the 2000s so the condition of the existing assets is not too bad. In the short term, there may not be too big a squeeze but in the long term you have to keep investing."
Davies at the Institute for Government says: "Investment will have to come from somewhere. The evidence is that we are under-invested in critical infrastructure. Obviously borrowing has been relatively cheap for some time but it's unclear whether that will stay the same."
Ashurst's Elsey agrees: "There is a vast amount of private money prepared to invest in infrastructure and there is a huge shortage of public money and there is clear demand to improve all aspects of our infrastructure. It seems odd to cut off that private source for political reasons."
But he acknowledges that the government will have to become a lot more selective about how it deploys private finance. Carillion's Midland Metropolitan hospital may prove the last PFI-procured hospital. Even the initiative's champions acknowledge that the contractual rigidities baked into PFI contracts make it hard to adjust to changes in patient treatment patterns.
Elsey says: "It's not […] the right vehicle for areas where there are significant technological advances; it's suitable for long-term, relatively stable environments where one can predict with sufficient certainty over time what you require and there isn't going to be lots of change."
And PFI's tarnished reputation means that other private finance models are getting more of a hearing in Whitehall. In the NHS, the Treasury is mulling over Project Phoenix, a PPP model under which the public sector would retain a 20% stake in schemes. Another is the Treasury's UK Guarantees Scheme for infrastructure projects, which has been used to help get the Thames Tideway tunnel and the Northern line tube extension off the ground.
Davies says: "The government is better placed than others to take on some risk: catastrophic risks will never be priced competitively by the private sector." He gives as an example the risks posed by a project like the Thames Tideway tunnel where a boring machine could break into the tube and cause flooding. "The government is the only organisation that could realistically take on that risk. The government needs to think where risk can be sensibly allocated: all too often it's tried to transfer all risk to the private sector which has inevitably hugely increased its margins to build in spending for 'black swan' events that are unlikely but hugely expensive if they do [happen]. The public sector has to be incredibly smart about how it supports projects and adds value."
This, however, is the kind of level of debate that seems unlikely to figure in the fraught PFI political tussle, laments Elsey. He says "We should try and drive politics out of the debate rather than turn it into a political football."
There seems a fat chance of that though in today's increasingly polarised political climate.