The judges felt Tamsin Tweddell was the ideal role model for any aspiring female architect
Sponsored by Aecom
Winner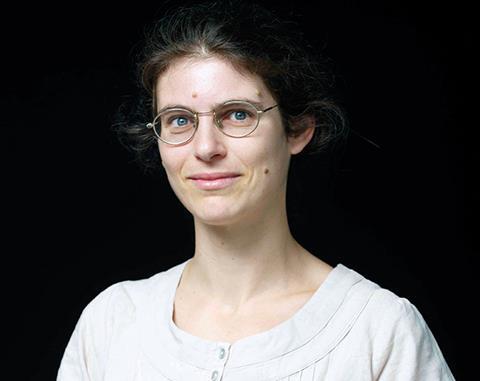 Tamsinw Tweddell
Max Fordham
Succeeding at the highest echelons of a demanding profession, Tamsin Tweddell was considered by Building judges to be the ideal role model for any aspiring female architect. Responsible for three of Max Fordham's offices, Tweddell leads the firm's sustainability strategy and championed the development of "soft landings" - which aims to recognise and overcome problems beyond building handover - internally and in the wider industry through a series of speaking engagements. Alongside these initiatives, in 2016 Tweddell led the strategy to deliver one of the most ambitious low-energy offices in the UK, the Keynsham Civic Centre.
HIGHLY COMMENDED
Nora Taylor
Arcadis
Considered among her peers to be a pioneer for female professionals Nora Taylor has helped break through diversity glass ceilings in her role as a partner at Arcadis. Valued for her leadership in people management and strategic planning, Taylor was instrumental in Arcadis winning a five-year contract for HSBC's Global Capital Expenditure Programme, a property portfolio in excess of 50 million ft2.

RUNNERS UP
Arlene van Bosch
U+I
Helping to guide some of U+I's largest projects to completion, Arlene van Bosch has become a key member of the developer's executive committee since joining in 2010. Praised for her excellent communication skills she has worked tirelessly with local communities and local authorities to deliver urban regeneration schemes. On the ground van Bosch has led the funding and planning of U+I's £95m St Mark's Square in Bromley.
Victoria Burrows
ISG
Responsible for the implementation of environmental control measures and sustainability initiatives across major construction sites in three countries,
Victoria Burrows has proved to be an invaluable addition to ISG's senior team. Among many achievements in 2016, Burrows developed a new environmental incident reporting procedure and established a timber re­use programme.
Sarah Drinkwater
Turner & Townsend
Working as a champion for diversity, Sarah Drinkwater founded the "addressing the balance" committee at Turner & Townsend to focus on all types of diversity, and has driven changes to maternity and paternity policies within the firm. Projects that Drinkwater has led include advising on contracting strategy for the £16bn Heathrow Airport third runway proposals and assisting London Underground with procurement strategy.
Dr Vicky Hutchinson
ISG
Known as a team player who combines commercial acumen with a commitment to positive change, Vicky Hutchinson has made a big impact at ISG since joining in 2013. In her role as national frameworks social responsibility manager Hutchinson spearheaded the company's drive to
become a National Skills Academy for Construction partner, delivering a programme which provided 658 training outputs for ISG's supply chain as well as students and the unemployed.
Katie Morrell
Turner & Townsend
A role model within Turner & Townsend, Katie Morrell has been instrumental in moving the industry diversity agenda forwards by taking part in TfL's Women
in Transport initiative. With expertise in the rail sector, Morrell has made rapid progress at T&T and this year has been promoted to associate director. She is also committed to her role as vice president of the Women's Transportation Seminar London Chapter in which she has strived to address the gender imbalance in the construction industry.
Jane Richards
WSP | Parsons Brinckerhoff
Over 15 years Jane Richards has played an instrumental role in helping WSP | Parsons Brinckerhoff deliver bigger and better projects. Achievements include helping to double turnover of the structure business, improving the company's sustainability credentials and increasing the profile of engineering in the media.
Raffaella Rospo
WestonWilliamson+Partners
Described by her clients as "the jewel in the crown of Crossrail", Raffaella Rospo has gained a reputation as an effective leader in project delivery. Her enthusiasm is combined with the conceptual rigor expected at the highest levels of architecture. Fulfilling the role as team leader for WestonWilliamson+Partners' Paddington Crossrail station, Rospo has overseen both the construction and design of the project.
Carol Stitchman
WSP | Parsons Brinckerhoff
As a central figure in Network Rail's senior management team Carol Stitchman could be considered as the woman who delivered Birmingham New Street. Her position as co-head of design for the station included coordinating all design houses, Stakeholders and interest groups while delivering an iconic building, which had 44 planning stipulations, on time and on budget.