Ridge and Partners has worked on a range of impressive projects including a £330m Proton Beam Therapy development
Winner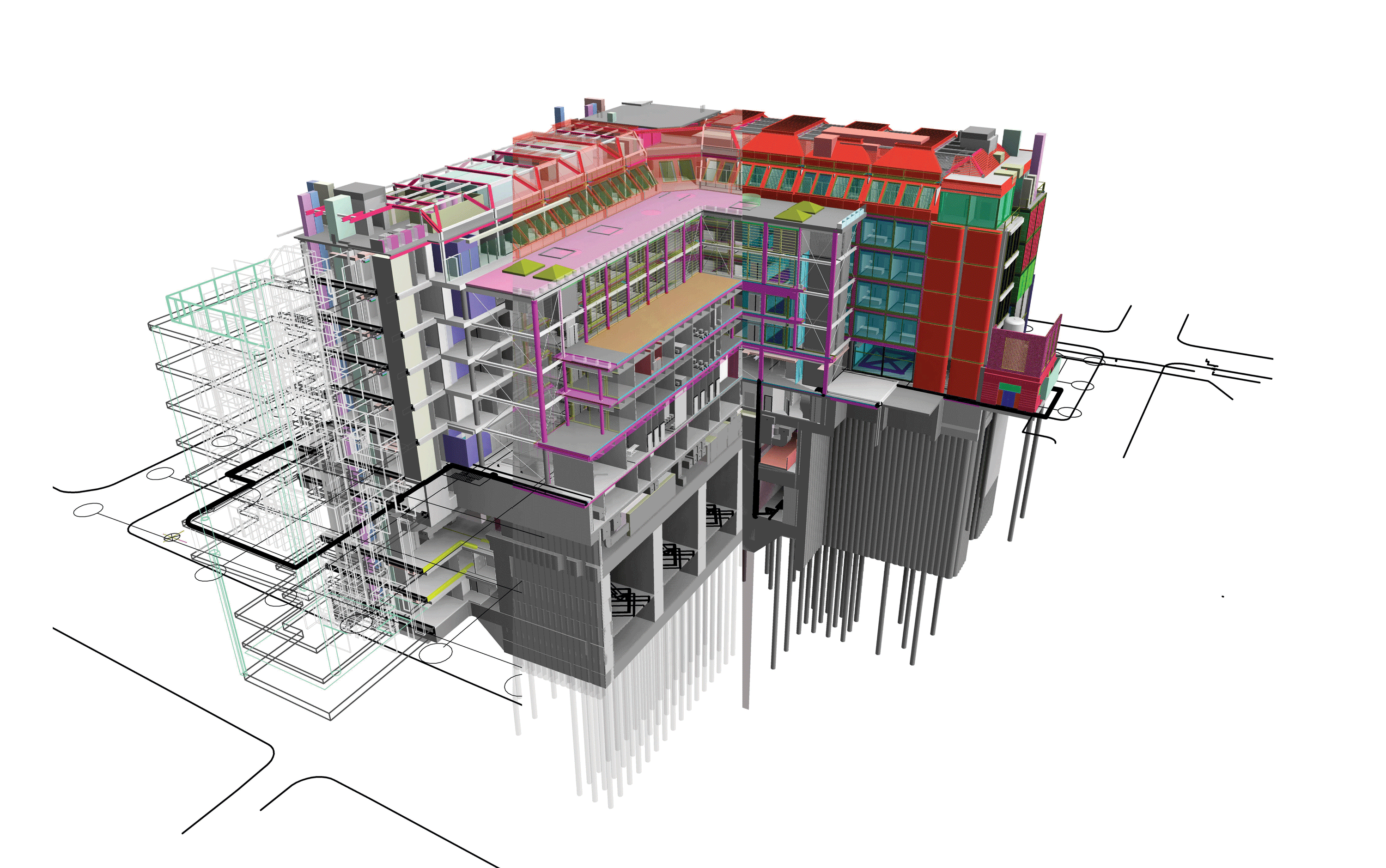 Ridge and Partners
In the last 12 months, Ridge and Partners has delivered a hugely diverse range of projects, including over 500 affordable homes at Chapel Gate, Basingstoke, for Vivid Housing; over £500m of engineering facilities for Jaguar Land Rover; and the £330m Proton Beam Therapy development for University College London Hospitals NHS Foundation Trust (pictured). Last year saw fee income rise by 17%, while operating profit increased by nearly 8%. "This is a true coming of age story," said the judges. "They take on a vast array of projects, both small and large, and execute them all to a fantastic level. They have some great testimonials to back up their work and they show a real enthusiasm in their market."
RUNNERS UP
Arcadis
Arcadis is playing a leading role in delivering some of the biggest – and some of the most important – infrastructure projects in the UK. For instance, the company completed technical due diligence on the Thames Tideway Tunnel, reassuring both investors and taxpayers alike. Arcadis is also taking the lead on masterplanning a new garden town at Otterpool Park in Kent which, once complete, will provide 12,000 homes, and is working on the £200m King's Cross remodelling project.
Curtins
Curtins is currently working on 4,852 projects across the UK, from huge developments to smaller strategic sites. Highlights include the construction of the £300m Midland Metropolitan hospital in Birmingham, the £80m Swansea Central mixed-use project and the £1bn St John's development in Manchester. On a slightly smaller scale, the company is also helping to deliver the National Centre for the Written Word at The Word Library in South Shields. Cutins also had a highly profitable year, with both operating and pre-tax profit up 43%.
Faithful + Gould
Faithful + Gould performed well in 2016/17, with UK fee income increasing by more than 10%, and pre-tax profit up by nearly 81%. Operating profit per full-time employee also went up by a truly impressive 53%. Key projects in the last year include the £25m National College for High Speed Rail in Doncaster, which will comprise around 76,000ft2 of teaching and workshop space. The last year also saw Faithful + Gould work with newly established procurement firm Pagabo as the single-source supplier on their multidisciplinary framework for the public sector market.
Malcolm Hollis
In the last year, Malcolm Hollis won instructions on a number of notable projects. The company is working on the refurbishment of the White Building office in Reading, as well as Voyager Place in Maidenhead, providing grade A office accommodation for the town. The firm has also worked hard to diversify its services, client types and the sectors it works in, as well as the geographical spread it covers. After the EU referendum, for instance, Malcolm Hollis immediately opened an office in Amsterdam and has plans to further increase its presence in mainland Europe.
Mott MacDonald
Mott MacDonald's fee income rose steadily last year, increasing by 8% to nearly £561m. Profits went up by around double that rate, with pre-tax profit up by over 18%. The company played an important role in responding to the 2015/16 winter floods in Cumbria. Within a year of those floods happening and the resultant damage, Mott MacDonald had completed 130 bridge repairs and other structure repairs and it continues to work on a further 200 assets. Last year also saw the company appointed by Kew Gardens to work on a five-year project to enhance and protect the UNESCO world heritage site.