Read about the winner and runners up for this year's Construction Consultant/Surveyor of the Year (fewer than 100 staff) award
Winner: Alinea Consulting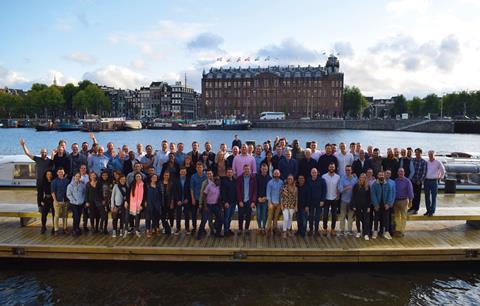 London-based Alinea had its strongest year since being established in May 2013, growing revenue by 26% to £13.2m, while its headcount rose from 82 to 95. Annual highlights for the firm have included a BIM4SME award for its work on Brent Cross, increasing repeat business from 70% to 80% – complemented by gaining 10 new clients, and further investment in its learning and development programme, evidenced by seven more people joining the partnership and 10 internal promotions.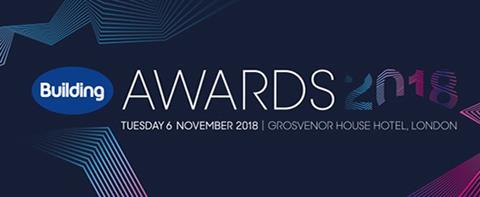 Runners-up
BE Design
In the past 12 months the 27-strong team at 50-year-old BE Design have worked on more than 100 projects with 14 major international clients. The practice operates across sectors including residential, leisure, logistics, education and retail, with construction values ranging between £100,000 and £150m. Its level of growth and 89% repeat business rate reflect its commitment to its clients' projects.
Business Critical Solutions
Business Critical Solutions has in its first two years advised some of the biggest data centre organisations in the world, such as DigitalRealty and Equinix, delivering the two largest new-build data centres in the UK on time and on budget. It encourages apprenticeships and is exploring links with Sheffield Hallam and South Bank universities to support their graduate programmes.
KAM Project Consultants
In 12 months Milton Keynes-based KAM has seen revenue grow by 66% and the firm open a second office in Leicester, increasing staff from 24 to 33 to support diversification from the industrial sector into commercial and mixed-use projects. New key clients this year have included Gulfstream Aerospace, CBRE, Aberdeen Standard and Sovereign Centros, while nearly three-quarters of projects have been achieved through repeat business.
Plan A Consultants
Plan A has continued its focus on high-quality projects and client collaboration. While sustaining its growth, it has maintained a focus on its team, resulting in a near-equal gender split, no staff turnover since its formation and a zero gender pay gap. The firm has put in place a series of new employee benefits, achieved ISO 9001 accreditation and established an annual innovation award.
Prosurv Consult
Stoke-on-Trent-based Prosurv Consult has grown its turnover 45% in the past year, with its projects including co-ordinating construction and demolition works at the New Covent Garden Market redevelopment and completion of the first phase of Swansea University Bay Campus, which is Wales' largest building project. Repeat business has hit 97% for the firm. The current project value of work stands at £500m, with activity secured through to 2021.
Soben Contract & Commercial
Soben's focus is to provide detailed QS services to the top 50 UK contractors. In the past year it has opened two new offices beyond Glasgow, grown UK fee income by 30% and introduced interactive bills of quantities that let clients view the link between the quantity marked-up drawings and measurements, giving more transparency for employers and subcontractors.
ST1 Group
Decade-old, 50-strong ST1 Group has in the past year opened a fourth office in Warrington while working on challenging projects that include commercially managing an £80m hotel refurbishment and part of the Royal Albert Docks in Liverpool. It has also added a finance director and a central business support team to oversee inter-office processes.
Synergy Construction and Property Consultants
The Guildford-based firm has opened a new London office this year and is working on projects including the £19.3m Bath Abbey Footprint scheme and the regeneration of Sheerwater outside Woking. It was also recently appointed as the retained QS at St Paul's cathedral.
Whitby Wood
The two-year-old, London-based engineering consultant has more than doubled its first-year turnover, working for clients such as Argent Related, Hub and Canary Wharf and opening a new office in India. It engages with schools and universities to promote the profession, and plays a leading role in the initiative to promote and encourage women in engineering.