Read about the winner and runners-up of this year's Digital and BIM Initiative award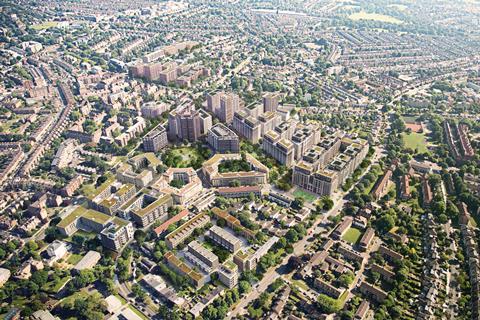 Winner: Smart Regeneration at Clapham Park
PRP
Smart Regeneration is a process and culture change initiative focused on a collaborative project team's commitment to use BIM. At Clapham Park, which featured the UK's largest successful residential detailed planning application, PRP implemented its Smart Regeneration concept and achieved collaborative, multidisciplinary design to BIM Level 2 for 2,532 new homes and community infrastructure in a single detailed planning application within the space of nine months.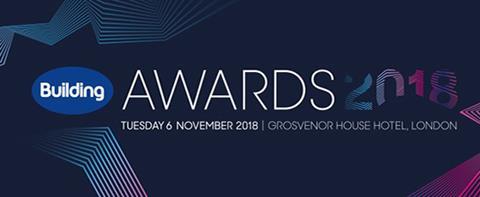 Runners-up
BIM++
Graham
This pioneering approach to full lifecycle BIM combines, in one database, design, construction and asset management information. Graham implemented the system by connecting its business divisions, creating templates, guidance notes and bespoke training material, complementing this with the best available technology. On-site teams report time efficiency savings of up to 30%, saving between 0.5 and 1.5 days per week of a staff member's time managing project information.
BIM 360 Glue and Field
Mace
The firm has set itself an internal standard that every construction project must have a BIM strategy. Since first introducing BIM 360 Glue and Field at the end of 2017, 25% of its construction projects use this integrated workstream, creating extreme efficiencies across the project lifecycle. Core benefits are a rise in project efficiency through appropriate controls for document management and the reduction and mitigation of risk.
BIM Maturity Strategy
Sir Robert McAlpine
SRM defined one of its business targets as all new projects reaching a minimum BIM maturity of 40% against the BIM Project Maturity Menu and to develop a plan by the end of October 2018 to achieve a target of 75% by 2019. Of the live projects that are being tracked and have achieved their BIM maturity target, 80% are delivering at or above expected tender margins. The BIM initiative is supported by a learning portal and an app.
Optimise 2
Mace / Southfacing
Recognising there was nothing on the market with the flexibility to report against its new Responsible Business 2022 targets, Mace and long-time collaborator Southfacing developed Optimise 2, a web-based collaborative platform that supports the gathering and processing of Mace-responsible business data and KPIs – including resource efficiency metrics, innovations and knowledge sharing, community investment and wellbeing.
ProFinda
Multiplex
Multiplex wanted to prevent siloed operations and to marry up the potential skill sets of its employees with current and new business projects. ProFinda, a cloud-based talent and work management platform, creates a complete overview of all skills within the company so anyone within Multiplex can discover employees to help them with specific work or projects. All staff are now engaged with the system and connection times for assistance have been cut by 74%.
Vanderbilt Development Management System
Vanderbilt Homes
Wanting to tackle slow take-up of technology in the sector, Vanderbilt Homes concluded the best investment was a scalable platform that could manage the entire development lifecycle. It took the most versatile platform available, Salesforce, and developed it into an integrated housebuilding platform: the Vanderbilt Development Management System. The system ensures predictable outcomes and improves handovers and reporting capabilities.
Virtual Reality Tunnel Boring Machine
Tideway / FLO / Hobs Studio
The 25km Thames Tideway Tunnel will intercept millions of tonnes of raw sewage that discharge into the river annually. The FLO joint venture responsible for the 12.5km central section of the tunnel developed in collaboration with Hobs Studio an immersive virtual reality tunnel boring machine that is interactive and cost-effective – a method of training never used in the tunnelling industry before. It is demonstrably more intuitive, detailed and safety-focused than traditional training.
Winfield Rock Report
UK BIM Alliance / Gowling WLG
The Winfield Rock Report is a unique report intended to enable the legal and construction communities to understand BIM better. Over the last 12 months its authors, BIM legal specialists May Winfield and Sarah Rock, have reached out to both the legal and technical communities and uncovered surprising inconsistencies in the knowledge and understanding of BIM Level 2. With each participant in the report defining BIM Level 2 differently, the Winfield Rock Report has highlighted the need for consistency so as to protect the industry.