Read about the winner and runners up for this year's Major Contractor of the Year (over £300m) award
Winner: Mace

With 80% of its revenues coming via repeat business, Mace posted an impressive 48% hike in pre-tax profit last year, despite seeing turnover dip by 2%. The firm celebrated a number of significant project wins, notably its construction management appointment on phase two of Battersea Power Station (pictured), one of the largest private projects in the world, where it replaced the incumbent contractor. It put forward an accelerated programme that led to an impressive saving of three months on an 11-month build. Mace was also appointed to Shard Place, third in the trilogy of major projects in the Shard Quarter, while it completed data centre projects across three European countries for two of the largest global technology companies. While 2017 was an unpredictable year for the construction industry, Mace rose to the challenge, examining better ways of delivering its services, whether through new technologies or a push for a more skilled workforce and modern methods of construction. Innovation is a key element across the business, highlighted by the example of Greenwich Peninsula, where it adopted a Peri Up access solution – a compact four-storey access system that plugs into the building during construction, avoiding the need for large temporary access structures. An inclusive employer, Mace is proud that 40% of its recent graduate intake were women, and it is working on a diversity and inclusion strategy that will engage with relevant communities to remove any internal barriers.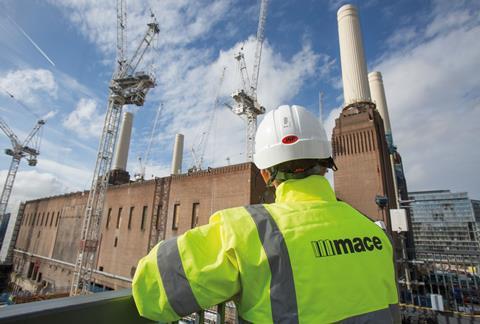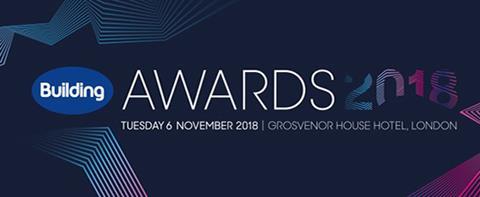 Runners-up
Graham
Northern Ireland-based Graham views the past year as its most successful to date, having achieved its stated ambition to be recognised as a national contractor, with 23 offices in 17 cities across the UK and Ireland and a 35% rise in turnover. The firm sees itself as a leader in digital construction, being the first UK-wide contractor to achieve the British Standards Institute kitemark certification for both BIM design and construction (PAS 1192-2) and asset management (PAS 1192-3). Notable projects included the £140m Dumfries Learning Town in Scotland, completed over two phases involving new buildings and the redevelopment of existing buildings, as well as the £31m restoration of the Piece Hall in Halifax, which Lord Andrew Lloyd Webber said was "a stunning example of urban renewal". The group has also participated in both regional and national frameworks for the NHS, working on Frameworks Scotland 2, ProCure22 and the Northern Ireland performance-related partnering programme. In residential Graham brought its total output in student accommodation over the past five years to 10,000 beds, all completed ahead of programme. Notable projects included the £55m Strand Street scheme in Liverpool. The group is mindful of its supply chain relationships, to which end it has created a supply chain network built on strong, independent and mutually beneficial relationships with rigorous qualification processes, which reviews areas such as financial position, quality and training.
Wates Group
2017 was a strong year for Wates. The company's focus on long-term sustainability, investment in its people and building collaborative client relationships saw it outperform the market, growing turnover by nearly 6% and pre-tax profit by 7.5%, with a record order book of £5.1bn. More than three-quarters of the group's turnover derived from partnerships. Work in the past year has included the V&A museum in London, the conversion of Old Marylebone Town Hall for London Business School and making Grenfell Tower safe for emergency services to enter and for the fire brigade to commence investigations, following last year's fire. The team has been on site for the past year, working in understandably challenging circumstances to carry out essential works. Wates also won places on several large public sector frameworks, including the £8bn Education and Skills Funding Agency school construction framework, the £7bn Scape major works UK framework and the £1bn London borough of Havering estates regeneration scheme. On safety, the group's Zero Harm campaign has continued to produce exceptional results, outperforming every one of the firm's key performance indicators, yet its focus throughout 2017 has been not only on preventing injury but on the promotion of mental wellbeing. Removing the stigma around mental health is a key objective, and the utilisation rate for its employee assistance programme rose from 1% 18 months ago to 6.5% at the end of 2017. Meanwhile the firm's new diversity and inclusion steering group launched a range of initiatives to promote diversity in the workforce, including its Women in Wates forum.