Read about this year's winner of the Personality of the Year Award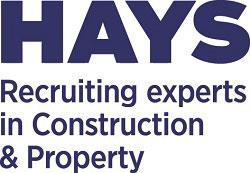 Winner: Iain Parker
Alinea Consulting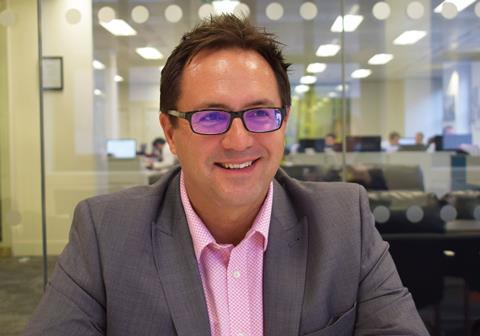 The firm's focus on its people and being a good employer – an ethos driven by Parker himself – is a shining example for the wider construction industry.The insight, drive and commitment of this year's Building Personality of the Year, Iain Parker, have all been major factors behind the success of Alinea, the consultancy that he co-founded just five years ago.
Parker is one of the six founding partners of what began as a start-up in 2013, pooling expertise from former industry giants Davis Langdon and EC Harris. The business, which in its first year of operation had only 20 staff and now boasts nearly 100, is currently working on no fewer than five of the City of London's new towers.
Parker joined the industry straight out of school, spending the first 25 years of his career at Davis Langdon. This year he has become chairperson at Alinea, a role that rotates among the firm's partners and to which Parker brings his usual focus and determination.
His belief in investing in skills – one that is shared by his co-founders – paid off when in their early days together they made the bold decision to "recruit speculatively" to enable them to bid for the big jobs in the commercial, retail, residential and corporate real estate sectors.
A team player, Parker's expertise is founded on an impressive portfolio of schemes, from small fit-out jobs to larger speculative projects and global headquarter premises for owner-occupier organisations both here in the UK and overseas.
The firm now counts the likes of British Land, the Crown Estate, Lipton Rogers, John Lewis and Stanhope among its substantial client list and is handling £13bn of construction costs on its current projects.
Parker's success with clients appears to come easily, but his knowledge has been built up over three decades in the industry. While an undisputed expert in his field, what marks him out is his lack of ego or any sign of complacency – it is perhaps this calm, understated and measured demeanour that has won him the good opinion of so many in the industry.
Peers have called him a "people person" and "quietly passionate", while colleagues say they are proud to work with someone whom they all regard as such a competent and humble person. Though he puts in long hours at work, Parker fiercely guards his family time – and manages to squeeze in visits to Brisbane Road in east London to see his beloved Leyton Orient and whacks balls down the fairway of his local golf course as often as other commitments will allow.
Parker's strong belief in having a diverse mix of people in construction is reflected in the recruitment and development ethos at his firm, where he has driven the people agenda for the past five years.
In short, he is exactly the kind of collaborative, cutting-edge business leader the UK construction industry should be celebrating.