Read about the winner and runners up for this year's Construction Consultant/Surveyor of the Year (more than 100 staff) award
Winner: Alinea Consulting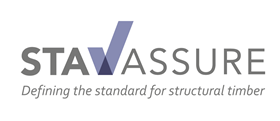 London-based Alinea has seen its headcount break the 100-person barrier for the first time since being set up in May 2013, with the firm now employing 105 people. This year's highlights have included entering exclusive collaboration agreements with firms in Australia and Ireland to deliver international projects and maintaining its repeat business level at 80% – complemented by gaining nine new clients. During 2019 four more people joined the partnership, while there were 15 internal promotions.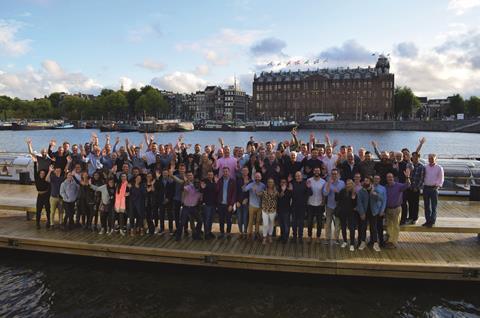 Runners-up
Arcadis
Digital innovation has been a focus for Arcadis in 2018/19, including the development of precision manufacturing - a digital design, cost management and visualisation tool for apartment developments. The firm's programmes have helped with the development of more than 20,000 homes, which equates to 10% of the housing supply required nationally. Arcadis also aided in the construction of 129 schools, providing 179,000 new places at an average cost of £8,153 each, against a £14,000 UK benchmark.
Core Five
In its seventh year of existence London-based Core Five increased the number of £100m-plus projects it was working on by 20%. The firm also expanded its reach beyond the capital by opening a new office in Birmingham, increasing its regional work by 15% and its international work by 10%. Projects have included Valencia arena in Spain and Land Securities' Piccadilly Lights scheme in London. In 2018/19 some 71% of the firm's revenue came from repeat clients.
Malcolm Hollis
Bristol-based Malcolm Hollis saw staff numbers rise by 14%, including recruitment of 27 new graduates and 53 promotions. Around 90% of work came from repeat business, while project management, the company's biggest workstream, contributed more than one-quarter of overall business. The consultant's clients include M&G, AEW and Fabrix Capital. The firm's commitment to innovation has seen it launch a new drone service as part of its surveying services.
Mott MacDonald
Big projects this year have included extending Harrods' headquarters building and Bath Rugby Club's plans to build a new stadium on a Unesco world heritage site. The firm works with Skills 4 UK to support gender diversity recruitment and retention and has introduced unconscious bias training as part of its starter induction process. Its reverse-mentoring programme has become central to reducing the generation gap and connecting senior leadership with junior staff.
Rider Levett Bucknall
RLB has delivered more than 2,600 projects for clients including the Department for Education, Microsoft, WaterAid and the Battersea Power Station Development Company in the past 12 months. The firm also increased its headcount by 12.5% and made 70 internal promotions. It has strengthened its UK presence with the acquisition of Liverpool-based consultant Todd & Ledson, so that the firm now has 10 offices.
Turner & Townsend
Employing more than 6,000 people worldwide, T&T now has 110 offices across 45 countries. The consultant gets 87% of its work from repeat clients and recruited 200 graduates and apprentices in 2018/19. Projects included the V&A Dundee museum and work on Heathrow airport, and it was cost consultant for Virgin Hyperloop One in India. This year T&T also helped 6,170 children and young people through its corporate responsibility programmes across the globe.