Read about the shortlisted entrants in our special Proud to Help category, for standout contributions to the UK's pandemic efforts – they're all winners in this category!

Barratt Developments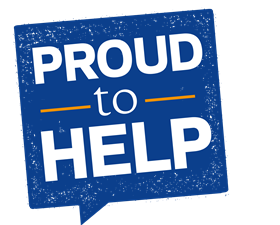 Early on in lockdown, Barratt donated all 5,000 of its FFP3 face masks to the NHS and its 400 defibrillators to St John Ambulance in England and St Andrew's First Aid in Scotland. The housebuilder also donated £100,000 to NHS Charities Together, backed the Lighthouse Construction Industry Charity and gave £25,000 to the Big Issue, whose vendors rely on magazine sales to make a living. In addition, it donated nearly £30,000 a month to local charities across its 27 divisions, while many of its staff volunteered to work in hospitals, deliver food and medicines, or simply talk on the phone to vulnerable and lonely people.
BDP
To help combat the coronavirus pandemic, BDP undertook a study proposing the conversion of large-scale event venues into temporary ICU facilities. This led to the 115,000m² ExCeL conference centre in London's Docklands being repurposed into the nation's first NHS Nightingale temporary hospital for covid-19 patients. Collaborating with clinicians, consultants, contractors, the ExCeL FM team and the British Army, BDP ensured the first 500 beds were ready in just nine days. The firm was then approached to lead on the design of five other NHS Nightingale hospitals in Birmingham, Manchester, Harrogate, Bristol and Cardiff.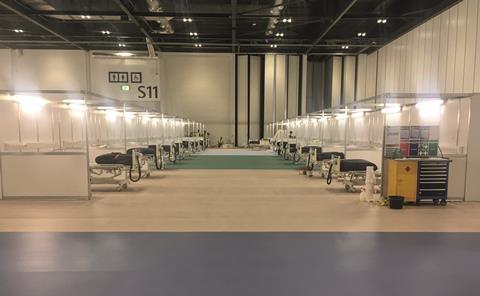 Building Engineering Services Association
As the pandemic kicked in, BESA became an anchor for the industry, supporting both members and the wider sector. It hosted 60 daily webinars, delivering updates on everything from the business implications of lockdown to the government's furlough scheme and the new site operating restrictions. A special health and safety experts committee tackled additional detailed guidelines for HVAC contractors, while the need for building services contractors to get access to cash became a personal crusade for BESA's chief executive, David Frise, as he campaigned for the release of £4.5bn worth of retentions.
D2i Management
Working with the local council, D2i Management delivered a covid-19 rehabilitation centre on a disused Ministry of Defence site in 35 days from start to project finish. Led by the firm's owner and former Royal Engineer Darren Talbot, D2i Management went over and above the initial brief – as well as 300 beds in clinical wards, it delivered five clinical ward areas, a training wing, 52 beds of staff accommodation, logistics provision, a deliveries area, administrative and operational spaces, plus a full site catering facility – all in the same time frame and within budget.
Fit Out UK
In April supermarket Tesco decided to open a pop-up store at the London ExCeL to allow healthcare workers at the new Nightingale hospital to buy food and other essentials. Fit Out UK took responsibility for the majority of the sourcing and procurement, using longstanding business relationships to negotiate emergency branch opening times with builders merchants that were closed because of the pandemic. Using an integrated delivery model and working around the clock, the firm was proud to have been able to deliver the outlet in just nine days to help frontline workers.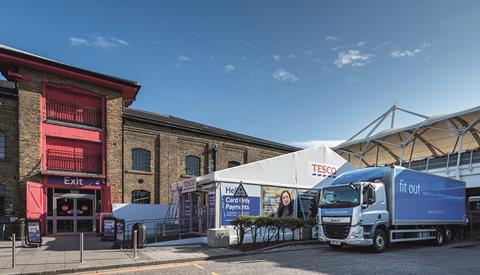 Gripple
Sheffield-based hangings manufacturer Gripple was listed as an essential business and remained operational throughout the pandemic. It supported contractors working to convert Glasgow's SEC Centre into the temporary NHS Louisa Jordan hospital, helping to deliver emergency materials for the suspension of electrical containment within 24 hours from orders being placed. Gripple also donated more than 1,000 accredited category III PPE visors to key workers, while 800 of its unique door openers were donated to local NHS hospitals, with some sold to raise funds for its charity of the year, Weston Park Cancer Care.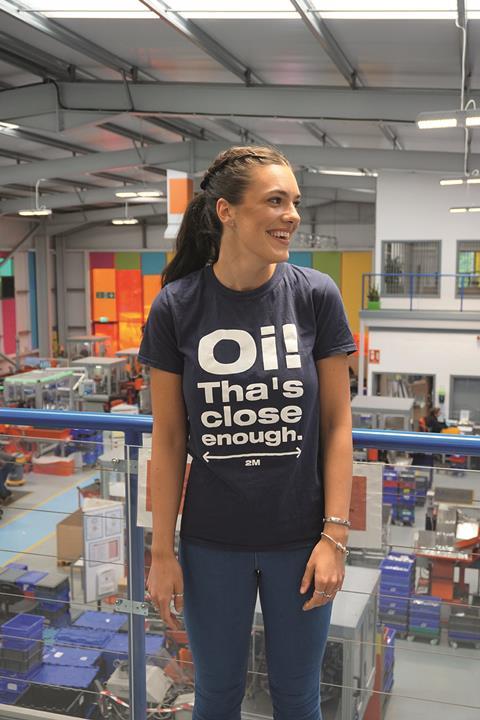 Interserve Construction
Five days into the UK lockdown, Interserve Construction was selected to build the Nightingale hospital for the Midlands at the NEC in Birmingham. The firm worked closely with the client to align the methodology with other Nightingale hospitals in the country and promoted prefabrication of fit-out elements and offsite finishing where possible. Phase one of the hospital, including more than 800 beds and a 36-consultant-bay primary care facility, was completed within 13 days. Interserve called the achievement a testament to the dedication and skills of the West Midlands construction industry.
J3
Bringing together in a joint venture the skills of Sir Robert McAlpine, Garenne Infrastructure and Jersey-registered construction firm FES, J3 delivered a 180-bed Nightingale hospital on the island within a month of initial discussions taking place. The firm agreed floor plans, selected a site, sourced a modular building, agreed a 25-day build programme, provided a budget, established a governance framework and established technical specifications for the operation of the unit that could be delivered by the island during lockdown. Jersey's Nightingale Wing was designed for the island's needs, and delivered at pace for the people of Jersey.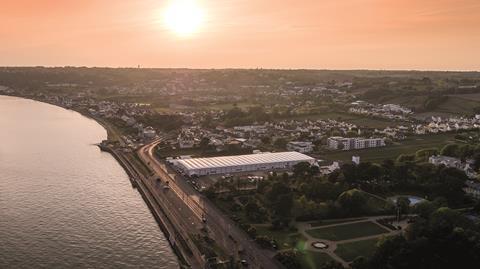 Laing O'Rourke
Responding quickly to the pandemic, Laing O'Rourke ramped up the early delivery of key NHS projects, including the Grange University Hospital in Cwmbran, south Wales and the Agnes Jones Unit at Royal Liverpool University Hospital, and helped the service make up its shortfall of PPE during the most critical period of the pandemic to date. The firm distributed 20,000 items of essential equipment, including gloves, face masks and gowns, across the NHS in London. It also provided executive-level support to the Construction Leadership Council in creating site operating procedures endorsed by Public Health England and the government.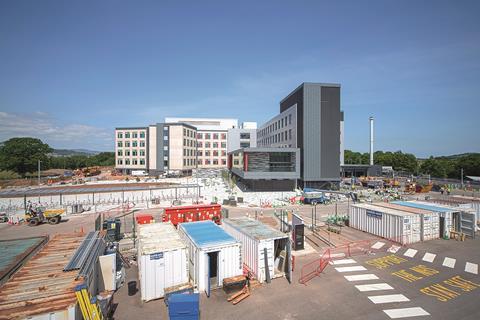 NG Bailey
After the coronavirus began to take hold in early March, NG Bailey's engineering and services divisions worked around the clock to deliver Nightingale projects. Its teams worked directly to deliver field hospitals in Manchester, Harrogate, Cardiff, Teesside and Bangor. The company also supplied crucial equipment to other projects as well as support for existing facilities, including a medical gas upgrade to Leeds General Infirmary. Using the firm's offsite manufacturing facility was key to ensuring safe, socially distanced working for all staff involved and sped up progress by removing more than 12,000 working hours from site.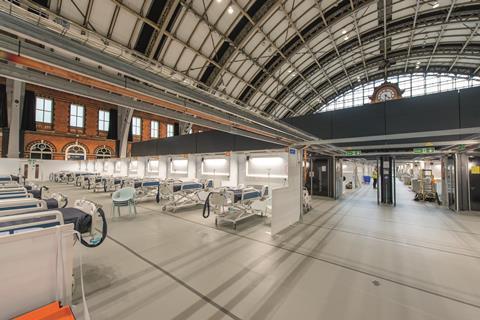 Nuaire
In response to the pandemic, indoor air quality and ventilation manufacturing specialist Nuaire provided Neville Hall Hospital in Abergavenny with its Dave energy-efficient extract and supply fan system, helped on the NHS Louisa Jordan hospital in Glasgow to which it dispatched 12 large Airmovers to site within 48 hours, and assisted on the WRU training facility in the Vale of Glamorgan where it donated two Airmover units worth £16,000. It also committed to producing 100,000 NHS-approved face masks alongside the wider Polypipe Group, a donation worth more than £25,000.
Places for People
During the pandemic East Wick + Sweetwater, a joint venture between Places for People and Balfour Beatty – which is building 1,500 homes at the Queen Elizabeth Olympic Park – provided more than 135 volunteering hours to a local food bank in Stratford. Places for People also worked with its six social landlords to identify and fund local partners that are providing food, baby essentials, furniture and wellbeing support to people affected by covid-19. In addition, the company set up a dynamic purchasing system to help public sector organisations source PPE supplies, charging zero fees during the process.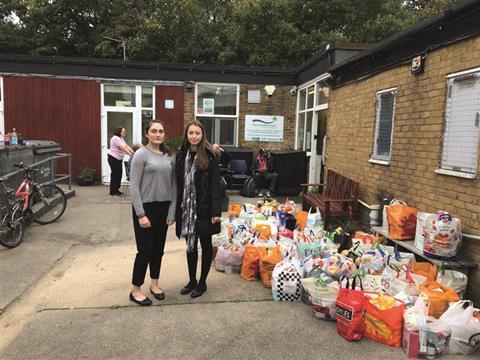 Wates Group
Wates and its subcontractors turned two dormant floors of the Royal London in Whitechapel into covid-19 wards from scratch in just 34 days, a job that the hospital's resident contractor had said would take five weeks. The project was conducted within a busy, live and logistically restricted hospital environment that was operating at the height of a pandemic. Wates mobilised quickly, navigating unprecedented challenges by implementing smart design, logistics and innovative communication structures that aided efficiency and provided critical support for Wates' supply chain during a highly intense working period.