Read about the winner and shortlisted entries for this year's Contractor of the Year (up to £300m) award
Winner: Calztec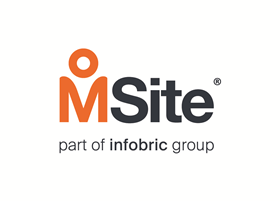 With a focus on the Midlands market, Calztec has had a stellar year. In 2020/21 it increased its repeat business from 60% to 70%, with the contractor also growing revenue by over 50% and pre-tax profit by more than 13%. The rise in repeat business is unsurprising given the firm's outstanding results from its client surveys, which are carried out every six months. Not only has the contractor achieved a 90% level of client satisfaction when it comes to value for money, but it was also given the stamp of approval for both overall performance and provision of information by 96% of its clients.
Notable schemes in the past year undertaken by Calztec have included a range of design and fit-out works across four floors at Lancaster House in Birmingham, as well as the strip-out, fit-out and refurbishment packages at the Fred Winter Centre for the homeless and vulnerable in Stratford‑upon‑Avon. The firm has also held weekly health and safety "toolbox talks" and safety days with members of its supply chain.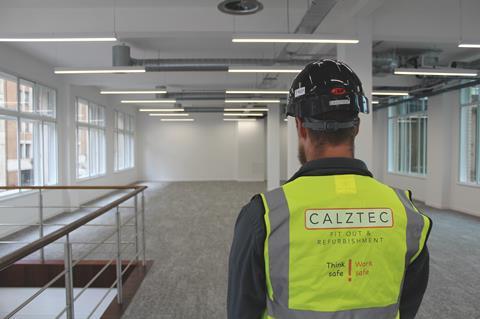 Runners-up
Beard
This year Beard has continued making its mark in sectors such as healthcare, including a £20m double contract win with Signature Care Homes. It also completed two projects for Bristol Sport, with training facilities for both Bristol Bears RFC and Bristol City FC. In the heritage sector, the contractor has started working on the restoration of Cleveland Pools, Bath, which at 200 years old is the UK's oldest lido.
The firm has also launched its five-year environmental plan, with a clear target to reduce its intensity ratio by at least 5% a year, something it will achieve by investing in equipment and office infrastructure. One of the firm's key objectives is to maximise the percentage of waste sent from site for recycling, which it has now raised to more than 97%. With the Building Safety Bill in mind, Beard reorganised its central functions including the creation of a new head of design role. The firm has also been proactive in its approach to research and development this year, investing in modular eco building manufacturer Green Unit.
Glencar Construction
While Glencar's project portfolio has remained strongly focused on the industrial and logistics sector, the past year has seen the firm expand its presence beyond its industrial heartlands. Projects of note include construction of the UK's first dedicated vaccines manufacturing facility at the Vaccines Manufacturing and Innovation Centre at Harwell Campus in Oxfordshire, which assumed vital importance when the pandemic emerged. As well as further schemes in life sciences, Glencar won work in the education and automotive sectors this year, with projects now under way for BMW and Rolls-Royce.
This diversification strengthens an order book underpinned by repeat business from customers such as Ocado, Prologis and PLP. The firm secured 31 new schemes between 1 October 2020 and 31 May 2021, with a total value of £190m. Another notable scheme was the completion of Ocado's customer fulfilment centre at Andover, where the contractor rebuilt the 410,000ft2 facility after extensive fire damage in 2019.
JLES Group
JLES had a successful 12 months, despite challenging market conditions, a point proven by the fact that 100% of its projects were delivered on time. The company responded quickly to the covid-19 pandemic, having established a health and safety subsidiary business that is dedicated to support its supply chain and clients in this arena. JLES showed its commitment to the wellbeing of all staff throughout the pandemic by offering a variety of support, including opt-in monthly meetings, handwritten notes to all employees, celebrating successes over virtual video calls, and all employees being assigned a buddy to offer encouragement and support.
The contractor has achieved a 9.5/10 score in its client satisfaction surveys, which are reviewed on a monthly basis. JLES's projects over the past year include work as principal contractor, main contractor and developer's managing agent on Bellway's Main Street scheme in Northumberland. The firm has also been involved in Taylor Wimpey's Peugeot Works project in Coventry.