Read about the winner and shortlisted entries for this year's Major Contractor of the Year (over £300m) award
Winner: Mace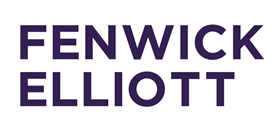 It has been another year of complex project completions for Mace, including the Rosalind Franklin Institute – one of the most space-efficient research buildings in the UK – as well as the historic Chelsea Barracks, One Crown Place, and the prestigious Hanover Square. The firm is heavily involved in the £250m development at Greenwich Square, where Mace is co-investor, developer and delivery partner. The contractor has also won roles on a number of high-profile schemes including 33 Charterhouse Street, 50 Finsbury Square and Warwick Court, as well as projects for household names in technology and software.
Having committed to becoming net zero carbon at the start of last year, by December the contractor had achieved its goal, halving emissions to 13,000 tonnes and achieving 71% renewable energy globally. Against a target of 100% waste diversion from landfill, it achieved 99.21%.
The firm's Mace Tech business recently extended its "construction to production" programme by developing an offsite approach for longer-span steel frames. The concept has been developed and funding secured through Innovate UK to deliver prototypes and a full-scale mock-up, with industry design, manufacturing and academic partners. It incorporates cement-free concrete and low-energy electric arc furnace steel into the cassettes, providing an economic alternative to traditional construction with a 75% reduction in the embodied carbon.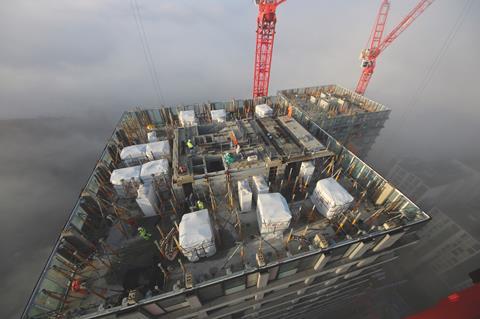 Runners-up
ISG
The past 12 months have been big for ISG, with the firm picking up its largest ever contract – a £500m deal with Britishvolt, the UK's first ever battery gigaplant. ISG continued to work with a number of big-name technology and software companies and completed 15 Department for Education projects worth a combined £590m.
Other headline projects for the contractor include redeveloping the cricket ground at Lord's. Here, working with client Marylebone Cricket Club, ISG ensured that the new Compton and Edrich stands opened in time for the test match with New Zealand in May, despite the immense challenges of 2020.
Perhaps most tellingly, considering the breadth of the firm's projects in the past year, it achieved its highest ever customer satisfaction score at 89% – an increase of 85% on the year before.
As part of its response to the pandemic, the firm launched a covid-19 site health and safety app that it developed in collaboration with its supply chain and was recognised as best practice by Build UK and shared with other contractors. It was also adapted for the education sector thorough collaboration with Vale of Glamorgan council and supported the reopening of 60 schools. The firm had a wider impact beyond construction – including raising more than £200,000 for its charity partner, Mental Health UK.
Midgard
In the past 12 months Midgard has secured more than £1bn of work, including the 65-storey tower at Consort Place, London, increased turnover by 31% and delivered 692 residential units. The contractor has also expanded its portfolio with new sector experience in hotels and leisure, education and religious buildings, while gaining a place on two public sector frameworks.
Midgard says its ability to deliver 80% of a project's value through its in-house design, manufacturing, specialist contracting and plant hire divisions provided resilience amid changing market conditions over the past year, while its preparations for minimising the impact of Brexit helped it handle the challenges presented during the pandemic. This included investing in offsite manufacturing facilities that remove several work activities from site, reducing on-site labour.
Three-quarters of Midgard's work in 2020 was awarded by repeat clients – signalling a high level of customer satisfaction. The firm also developed several new innovations including Green Concrete, which contains recycled or secondary products, leading to a 33% carbon footprint reduction. The contractor also launched its own mental health awareness campaign with training mentors and posters, to raise awareness and provide support within the firm.
Midgard is also committed to bolstering career paths into construction, including through the 68 apprentices it currently employs. Other work in this arena includes a partnership with Wandsworth council on the Winstanley estate which has delivered three school events, 10 apprenticeship starts, 23 local residents' job starts and eight stints of work experience.