Read about the winner and shortlisted entries for this year's Small Project of the Year award
Winner: St Mary's Calne School Library
Entered by Woods Bagot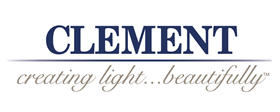 The design for the St Marys Calne School Library reflects the school's immense history and local surroundings, with an emphasis on literature and the adjacent apple orchard. Formed as a simple, rectangular pavilion, it is clad in brick and topped with an articulated roof of timber and glass. Its lower level includes an informal, lounge-like area, surrounded by the school's fiction collection with areas for display of new acquisitions. The library also includes a range of educational spaces as well as reading nooks.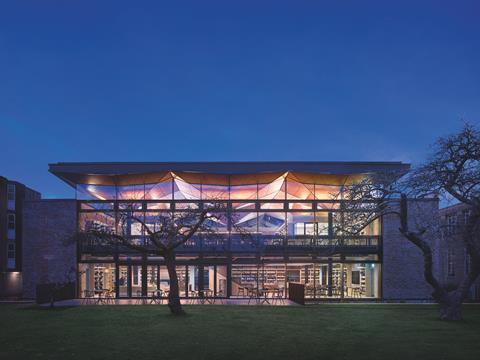 Runners-up
David Brownlow Theatre
Entered by Jonathan Tuckey Design
Jonathan Tuckey Design's new theatre in the grounds of Horris Hill School in Berkshire has been carefully crafted to sit in concert with the neighbouring buildings and succeeds in turning what was once a featureless car park into a civic square. The sustainable design was the outcome of an invited competition, won by the practice in 2016. The CLT frame was chosen for its cost-effectiveness and to reduce construction time on site, while its specification has ensured a saving of 40 tonnes of carbon dioxide compared with traditional blockwork.
Kajima HQ, Centre Point
Entered by Gibson Thornley
A new headquarters for Japanese property firm Kajima has been created within the grade II-listed bridge link at central London's Centre Point. The flexible fit-out is designed with future adaptations in mind for this long-term tenant. For Gibson Thornley the project was an opportunity to explore what a post-pandemic workspace might be, working in collaboration with the client to create an evolving brief with adaptable services, spaces and furniture. The design seeks to enrich both physical and psychological engagement, using a variety of spaces that work independently or together.
Maggie's Leeds
Entered by Heatherwick Studio / AKT II
Heatherwick Studio was commissioned by healthcare charity Maggie's to design a new pastoral cancer-care centre within the St James's University Hospital campus in Leeds. Engineered by AKT II, it was delivered in summer 2020. The completed building receives around 100 visitors each day. Several factors complicated construction, with the tiny, steeply sloping site offering limited lay-down space. On top of this, the adjacent roads are emergency services red routes that must always remain unobstructed. All this was mitigated through careful sequencing, together with a highly prefabricated kit-of-parts constructive solution.
Manor Lodge School Coach House
Entered by IID Architects
The client's vision for this project in Shenley, Hertfordshire, was to create an inspirational and stimulating learning resource centre. The ideal location was already occupied by an old hall building and, while the simplest solution would have been to demolish it, IID Architects addressed the more challenging question of what could be created without demolition. The project team repurposed the hall's old steel structure, turning it into a bright new facility with myriad learning possibilities. The hall's original steel roof frame now supports a new glazed roof, reducing the project's environmental impact and its cost.
St Helen's School STEM Centre
Entered by IID Architects
IID Architects handed over this arts-and-crafts inspired building to St Helen's School in north London at the end of 2020. It was designed to integrate the teaching of maths, science and design technology and to provide contemporary workshop and fabrication labs to promote these subjects. A key part of the brief was to connect the new development with the existing science building. Providing a lift to the first floor also made previously inaccessible classrooms available to all. With fabric-first principles in mind, the building was designed to have high-performance U-values and low air permeability, as well as low g-value glazing.
The Alder Centre
Entered by Allford Hall Monaghan Morris
The Alder Centre in Liverpool, designed by Allford Hall Monaghan Morris, provides therapy for those affected by the death of a child. The design team worked with staff from the centre and the Alder Hey Children's Hospital to which it is attached, as with well as volunteers and families. The input ranged from initial mind-map exercises to design consultations, and the counselling team helped to select furniture and fittings.