Northern Ireland has taken decisive action to reduce carbon-monoxide related deaths by making alarms that detect the gas compulsory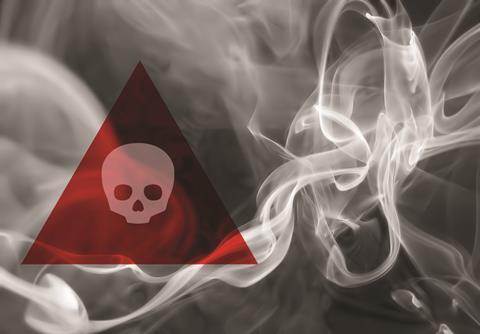 According to Dame Sally Davies, chief medical officer for England, "carbon monoxide remains a silent killer, which leads to 50 deaths every year". While the number 50 may appear low when compared with other domestic killers - in 2010-11, 388 people died in UK house fires and there were more than 10,000 recorded non-fatal casualties - carbon monoxide still remains one of the most serious potential threats to domestic health and safety in the country.
Carbon monoxide can be produced by any fuel-burning appliance when the combustion of carbon-based fuels such as bottled or mains gas, coal, oil or wood is incomplete. On average, carbon monoxide poisoning is responsible for about 200 UK hospitalisations and 4,000 A&E admissions every year. Furthermore, experts estimate that there may be several more cases in which carbon monoxide may have been a factor, in instances where the cause of death has been difficult or impossible to determine.
Spurred on by a recent spate of carbon monoxide related deaths, two of which involved children, one part of the UK has recently implemented legislation that it hopes will solve the problem. Northern Ireland has the highest rate of carbon monoxide fatalities in the UK. But from 31 October, it became compulsory for a carbon monoxide alarm to be installed alongside new or replacement combustion appliances in all homes across the region. The requirement, specified in the new Northern Ireland Building Regulations Part L Technical Booklet, is for carbon monoxide alarms to be fitted in the same room as any combustion appliance not designed solely for cooking, or just outside boiler rooms.
While the legislation will not be applied retrospectively, it will be enforced in all new accommodation as well as in existing dwellings where new boilers are being installed or replaced. Unlike regulations pertaining to fitted smoke alarms, where a mains connection is compulsory, carbon monoxide alarms can be hard-wired into the mains or battery powered, but the battery must be configured to operate for the whole working life of the alarm. Also, as with existing regulations in England, CO alarms must comply with British and European Standard BS EN 50291.
Trailblazer
For the foreseeable future Northern Ireland will be the only part of the UK where a CO alarm is mandatory. The changes mean there is a range of carbon monoxide legislation across the UK and the Republic of Ireland. Whereas alarms are mandatory in Northern Ireland for all combustion appliances irrespective of fuel type, in England and Wales the 2010 Building Regulations Part J states carbon monoxide alarms need only be fitted in the same room as new or replacement solid-fuel heating appliances. It does not cover other potential carbon monoxide sources such as gas appliances.
This is despite strong recommendations for audible CO alarms from the Health and Safety Executive. It also contrasts with Part B fire regulations, which require comprehensive installation of smoke alarms and do not seek to speculate on the specific source of the fire.
In the Republic of Ireland regulations vary too. There, legislation is being drafted that will mandate the installation of carbon monoxide alarms in all new homes and in any room containing open-flued and flueless appliances. Consideration is also being given to the installation of a carbon monoxide alarm to any room that contains concealed flues, which could means alarms are fitted in bedrooms and living areas.
In Scotland, where carbon monoxide legislation is most relaxed, there is no requirement for carbon monoxide alarms, although there is pressure on the Scottish executive to change this.
Gerald Jones of Kidde Fyrnetics, a leading smoke and carbon monoxide alarm manufacturer, predicts that there may eventually be some consistency in policy. "In essence, the British Standards cover the fundamental bases of carbon monoxide safety, but they are interpreted differently in different regions," he says. "The logical outcome would be that rather than the kind of appliance determining whether a carbon monoxide alarm should be installed or not, it will become compulsory to fit one."
With commercial alarms costing as little as £20, the cost of installing them should not be prohibitive either. This is one consideration that has convinced Rebecca Bennett-Casserly, head of affordable housing at EC Harris, that Northern Ireland's CO regulations should apply across the UK.
"This is very welcome move and hugely significant in the fight against unnecessary deaths caused by carbon monoxide," she says. "Gas safety is one of the affordable housing sector's top priorities and I have no doubt that mandatory adoption throughout the UK would be welcomed and supported by the affordable sector and, indeed, the private residential sector too. The cost is minimal and would not impact viability of new supply or effective refurbishment in the slightest. The question is not, should the rest of the UK join in, but when they should join."
However, another corner of the UK may provide a sobering anecdote as to the potential commercial pitfalls of imposing mandatory safety standards in homes. From September 2013, Wales will become the first country in the world where the installation of sprinklers will become mandatory in all new homes. Even the US, where sprinkler systems are a more common regulatory requirement than in the UK, does not have any legislation approaching the stringency of that proposed in Wales.
And the proposal has proved controversial, with the government's own analysis concluding that it will not be cost-effective and housebuilders issuing dire warnings about the devastating impact it could have on the Welsh residential developer market, particularly in the social housing sector.
However, fitting carbon monoxide alarms is a less expensive venture than installing sprinklers and, in the minds of most commentators at least, Northern Ireland's new rules are a sensible and progressive safety measure that should eventually be adopted across the country.