The latest window product by Spectus Window Systems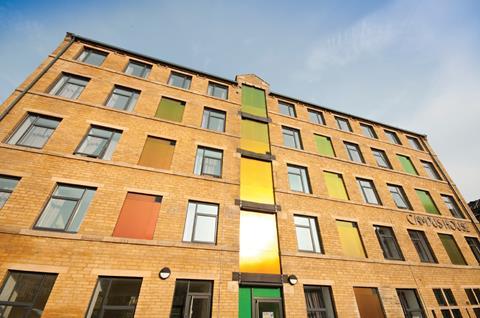 Spectus Window Systems was specified for Campus House at Bradford University, a 14,000ft2, five-storey student accommodation consisting of 12 twin bedrooms, 11 double bedrooms and 10 duplex bedsits.
Spectus Window Systems' Elite 70 profile was applied with Spectus' 7016 anthracite grey foil. Contractors Worsley Glass fitted 23 Secured by Design windows on the ground floor and 77 windows over the other four floors, some of which were covered with bright coloured film.
The windows were chosen for their cost and low U-values.
For more visit Spectus Window Systems