In a strong field, it was Turner & Townsend's commercial performance, enduring commercial clout and work on projects including the Olympics that won the day
WINNER Turner & Townsend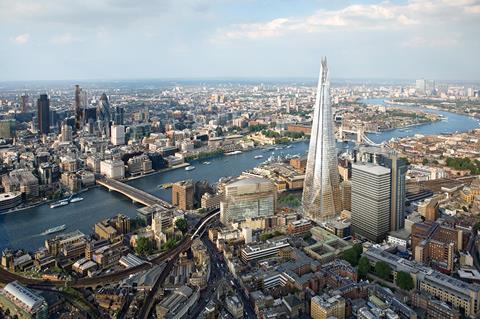 Multi-disciplinary consultancy Turner & Townsend had a commercially successful 2012, with turnover increasing by 16% to £275m, and profits up 26% to £24m on 2011. The company remains the largest independent consultant in the UK, opening seven new offices in the last year and employing 2,257 people, up from 2,042 in 2011. Turner & Townsend reports that it has a secured order book worth £300m, achieves 84% repeat business and counts nine out of the 10 largest FTSE 100 companies as its clients. It provided commercial assurance services on the 2012 London Olympic Games and says that it was the only consultant in the UK to have worked on every project in the Olympic park. The firm works in 32 countries, having recently opened offices in markets as diverse as Beijing, Kampala and Hamburg.
RUNNERS UP
EC Harris
Acquired by the Arcadis Group in 2011, EC Harris can now claim to have access to a staff of around 21,000 people worldwide. It is also part of a company operating in over 70 countries, with 300 offices and a turnover of €2.4bn. As a result, the firm says that it is now able to offer its clients increased asset consultancy acumen. At the time of EC Harris' submission for the Building Awards 2013, the company was undergoing an audit and consequently the financial information provided was incomplete. However, the EC Harris reports that it UK income increased by 8% over the last year and that its overall income including international work increased by 4%.
Faithful + Gould
Faithful + Gould describes its performance in the last year as resilient, with UK income up 4% to £106m and profits up 2% to £5.7m. Overall income rose 1.4% over the same period while overall operating profit fell by 5.6%. In its submission for the Building Awards, the company points to its involvement in the Longbridge regeneration project and the successful opening of the William Morris Gallery in Walthamstow, London, as highlights of the last year.
Mott MacDonald
In the past year Mott McDonald's total income has fallen 3% to £67m. However, at the same time its operating profit has increased 9% to £3.7m. The company's application to Building's awards is based less on its financial performance, however, than on what it describes as its continued focus on its clients and staff, something it says is reaping dividends, with 80% of the company's work coming from existing customers. The company also cites its overseas expansion into the Asia Pacific and Middle East regions and says that in 2012 30% of its business came from overseas clients. Mott MacDonald also says that it invested £1m in training its staff last year and that it has developed its land referencing service to become the largest supplier of the service in the UK within the last year.
Plowman Craven
Plowman Craven is now an independent, diverse business providing a wide range of services. In December last year, managing director Andy Molloy led a management buy-out of the company from private equity firm RCapital Partners. In 2012 the company saw its UK fee income rise 36% and its overall income increase 23% on 2011. Overall operating profits were also up 67% to £710,020. Plowman Craven's performance over the last three years is particularly striking, with operating profit up 298%, although the company says that 2009 saw a nine-month reporting period. The firm also grew its headcount by 16% over the same period, from 102 to 119.
Rider Levett Bucknall
In the last year, multi-disciplinary consultancy Rider Levett Bucknall reports that its fee income, including overseas work, increased by 14%, rising to £141m. Over the same period its operating profit increased by 16% to £20m. In the last three years the company reports that its overall income has increased by 22% and that its operating profits have increased by 18%. The firm was appointed as QS and health and safety consultant on the 2012 London Olympic Games and supplied over 25% of the work to the Locog Venues and Infrastructure team via its project management framework.