The country's largest specialist construction law firm issues its 18th Annual Legal Review, examining the key issues of the last year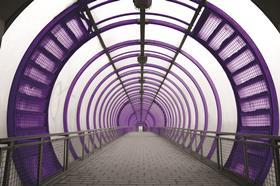 As you opened your copy of Building this week, you may have found a copy of the 18th Fenwick Elliott Annual Review. The aim of the Review is to provide a practical overview of legal developments over the last year that may be of interest to those we work with. We recognise that while you need to make sure you avoid getting on the wrong side of the contract or the law, keeping up with the latest advances and staying one step ahead is just one item in your already busy day. Our Review allows you to sit down and catch up. It can also be downloaded from our website www.fenwickelliott.com or if you would prefer another printed copy, please email skirby@fenwickelliott.com.
One of the issues in last year's Review was the impact in the UK of the latest reforms to the court procedural rules (CPR). The changes introduced led to a number of controversial decisions. Undoubtedly the "high-water mark" of these was the Mitchell case. At least, as at November 2014, while the political ramifications of "plebgate" rumble on, we can say that, in the procedural sense, legal ramifications have, to a large degree, been settled. The Review features two contrasting pieces. First we explain what happened when we found ourselves having
to apply Mitchell in the midst of adjudication enforcement proceedings, and second we summarise the three-stage test introduced by the Court of Appeal to deal with applications for relief from sanctions when court deadlines have been missed.
As the government's 2016 deadline for all centrally procured projects to utilise Building Information Modelling (BIM) draws nearer, there have been a number of developments. We provide an update on what you need to know, focusing on legal and contractual implications. Understanding BIM is not just about the technology; it is just as important to know how to use that technology effectively.
Another item we discuss is the Government Soft Landings policy. This may have an impact on how we deal with practical completion issues. For example, it could mean that there is a need to further refine the requirements of all parties over an extended defects liability or warranty period. With this in mind, the Review looks at a recent decision where the precise obligations on the party responsible for certifying completion were put under the judicial microscope.
We recognise that staying one step ahead is just one item in your already busy day
One of the major concerns about BIM is the extent to which, if at all at level 2, design obligations, liabilities and responsibilities may change. This is one reason why the Review discusses the importance of understanding your design duties and focuses on the distinction between fitness for purpose and reasonable skill and care. We also provide a timely warning of the need for clarity in architects' appointments.
The basic approach of the FIDIC form is to apply a fitness for purpose obligation whenever a contractor undertakes design work. In the summer of 2014, Mr Justice Akenhead delivered a lengthy judgment involving a dispute under the FIDIC yellow book. This was unusual, as most FIDIC contracts provide for arbitration, not litigation. The judgment dealt with a wide variety of topics, including the sub-clause 20.1 condition precedent notice provision and termination, and as a result the Review features three articles arising out of that judgment.
We have not neglected arbitration and look at arbitration agreements, including a clause which provided that the parties were to try to resolve their dispute through "friendly discussion". We also look at an attempt to prevent enforcement of a Dubai arbitration award, as well as reviewing performance bonds from a UAE perspective.
Early 2014 saw the publication of new ICC rules on mediation, something which shows the increasing international recognition of the importance of mediation in resolving construction disputes. This is why our Review this year begins with a look at alternative dispute resolution (ADR). 76% of mediations settle on the day and the courts have, on a number of occasions during the past few months, been asked to consider cases where parties have, reportedly, unreasonably refused an offer to mediate.
If you want more information, our website, www.fenwickelliott.com, keeps track of our latest legal updates or you can follow us on Twitter, @fenwickelliott or find us on LinkedIn.