The clamour for talent in the UK is growing and salaries are rising in response. So is there any reason for workers to leave these shores? Louise Dransfield looks at Hay's International Salary Survey 2015 and finds it's not just about the money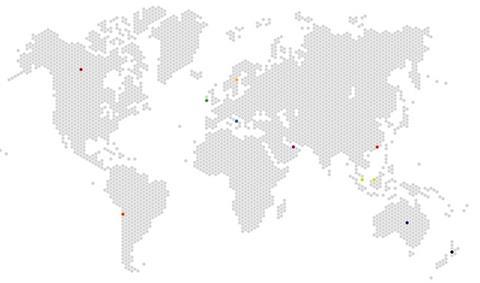 With the UK economic recovery in full swing and the construction sector at its busiest for several years, it is skills shortages that are making headlines.
The matter is of such urgency that the Conservative government has committed itself to creating 3 million apprenticeships over the course of the new parliament.
With such domestic demand for talent, the pull of working in the UK is increasingly eclipsing the lure of overseas jobs that was so strong during the recession. And with a number of previously strong global economies faltering, it has become less clear whether the salary boost workers leaving UK shores have come to expect is still guaranteed. Nevertheless, the results of Building's annual international consultants' salary survey, conducted by Hays, show that overseas opportunities continue to exist for those looking for them. But with average salaries falling in some countries, are more and more overseas staff looking to move back home?
Richard Gelder, director at Hays Construction, says that a few years ago, in the depths of the recession, the lack of work in the UK meant people easily saw the appeal of working abroad in places like the Middle East, Australia or China. This has clearly changed. "Now there is such a huge amount of opportunity in the UK, a lot of those people are thinking that there is no need for them to look overseas as they have got a choice of jobs here," he says.
Stuart Senior, chairman of the directorate and board partner at Gleeds, notes that "salary levels are increasing quite substantially and work levels are quite high now in the UK" as people attempt to retain the best talent, a view supported by Hays' UK Consultants' Survey, published in February, that showed UK salaries had grown by 5.25% on average in 2014.
Jason Brooks, UK international director at WSP Parsons Brinckerhoff, says he is "starting to see people coming back and not least because the UK is starting to implement some fantastic projects – and the following for great projects is as important as financial gain these days". He says this is also just the natural course re-emerging whereby some markets are strong and some less so, and which naturally leads some expatriates working abroad to think about coming back.
Nevertheless, the construction industry is not, as yet, seeing those professionals who left during the recession return to the UK en masse. Hays' Gelder says there is just a "regular trickle" of returnees. This, he says, is because most who went overseas in the recession, as well as those considering heading overseas now, view it more as a career development and lifestyle choice, than a financial imperative.
So what is happening? Certainly it does seem that the bubble that enveloped Australia, China and others is now beginning to deflate as the UK, in turn, recovers. Gelder says that for Australia, in particular, "there just isn't the same need to import talent as they have enough through the local labour pool and the UK expats already based there".
The UK is starting to implement some fantastic projects - and the following for great projects is as important as financial gain these days

Jason Brooks, WSP Parsons Brinckerhoff
This is reflected in the salary survey findings, which have, for example, shown a drop in the highest nominal pay rate for experienced quantity surveyors in Australia to £92,000 from £100,000. Vincent Clancy, chief executive at Turner & Townsend, says this is because places such as Perth whose "whole economy was based around investment in LNG and mining have taken a hit and this has had a knock-on effect in other areas such as real estate".
China, still the busiest construction market globally, is not as busy as it was a couple of years ago, according to Gelder, and this comes across in the broad drop in salaries for Hong Kong. While demand is still strong, it is not as acute, meaning, for example, the upper end salary for a civil engineer has dropped by £14,000 to £61,000, according to Hays' data.
But it is not bad news across the board. The Middle East is experiencing something of a "renaissance", says Alan Muse, director of built environment professional groups at the RICS, with experienced structural engineers commanding a top salary of £86,000 up from £58,000 in 2014. Clancy agrees that the Middle East, "in particular", is very busy at the moment. "It is a market based on expat staff. Its model is probably one of the few in the world where the whole market revolves around resource [people] going into that market to deliver programmes," he says.
The skills shortage has circled the globe since the financial crisis and now it is the UK creating a need, which Gelder says is seeing an influx of foreign workers to fill the gaps in the UK market. Hays is seeing more Australian and New Zealand nationals, as well as EU nationals coming to the UK.
This, Gelder adds, represents an ongoing cultural shift within the UK from five years ago when people felt they needed to employ those with UK backgrounds. Now it is more the norm to employ people based on their expertise rather than where they may have been educated.
T&T's Clancy says he believes that for T&T's staff "having international experience in a global company is vital," leading many to still look overseas, even when not driven to do so by market forces. Likewise, WSP's Brooks believes that to attract and secure talent the firm needs to provide great opportunities in a variety of forms to suit their employees' circumstances, whether that be short-term projects, secondments or long-term transfers abroad.
However the global economy shifts, it is clear the war for talent will continue.
Methodology
The Hays International Salary Guide 2015 is based on salaries of candidates placed by the company in the past 12 months. It is compiled by staff worldwide who understand the local markets and are specialists in the built environment. The salaries are typical annual salaries for permanent positions and are guide figures only because of possible discrepancies in terminology, purchasing power and local variations. They also do not take into account local government tax regimes, hours of work and currency of payment. The salary figures have been converted into sterling based on conversion rates in May 2014 and have been rounded to the nearest £1000.
China, France and Spain were removed from the guide this year as UK expats were not placed in sufficient numbers to provide comprehensive data. Chile and Sweden have been added to the guide for the first time. The role of building surveyor was also omitted due to insufficent data.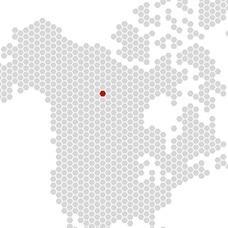 Canada
Jobs most in demand:
Public-private partnership projects and heavy civil engineering projects are creating vacancies for QSs in the Greater Toronto Area. After Canadian nationals, the UK is still the top location for employers seeking candidates and as the market in Canada continues to improve, Hays' Canadian office believes it is likely to see more opportunities for overseas workers.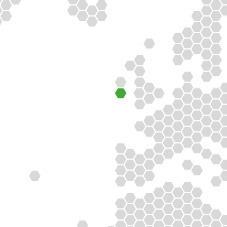 Ireland
Jobs most in demand:
Civil and structural engineers
There has been an increase in vacancies with consulting engineering firms and a demand for professionals with an intermediate level of experience (3-5 years) due to most relocating overseas during the recession and few entering training programmes during that period. Salaries are still lower in Ireland than in the UK though and therefore more Irish nationals returning home are being recruited than UK nationals.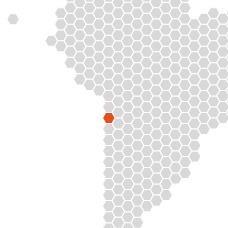 Chile
Jobs most in demand:
Project managers; business developers
Those with niche skills are currently most in demand in Chile because there are few projects under way at present and a steady flow of construction professionals. UK professionals may also find they need at least an intermediate level of Spanish and a good understanding of the culture to attain work.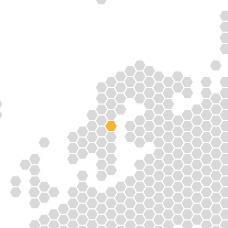 Sweden
Jobs most in demand:
Site managers; project managers
A growing number of housing projects, boosted by the country's spring budget and a shortage of skilled labour in these positions, is driving demand for UK labour in the Nordic enclave. The spring budget also set out increased spending on rail maintenance by the government.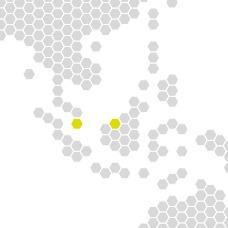 Singapore
Jobs most in demand:
Project managers; principal engineers managers
The residential and real estate market is where there is the greatest demand for UK professionals at present in Singapore. Candidates must have prior experience of the Asian market as well as the relevant skills and understanding of Asian culture.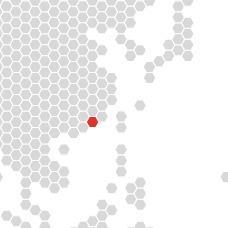 Hong Kong
Jobs most in demand:
Local market knowledge is key to being successful in the former British colony. Experienced quantity and chartered surveyors can look forward to a significant salary increase in a move to Hong Kong at the moment, due to a shortage of talent, according to Hays' Hong Kong office.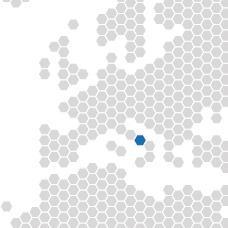 Italy
Jobs most in demand:
Project managers in property; property managers; facility managers
Companies are still looking for candidates who can manage the last phases of large development projects such as Porta Nuova-Garibaldi and Citylife in Milan, but demand is now coming from firms which have won contracts for Expo 2015 and are looking to employ project teams. Language skills are essential for working in Italy and the bureaucracy is complex, but most companies will provide support at all stages.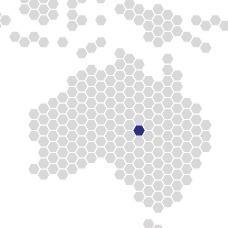 Australia
Jobs most in demand:
Site managers/foremen; contract administrators; QSs; project managers
The Australian economy has been hit by the end of the recent mining boom. However, there are still opportunities with substantial investment from Asia (mainly China) and historically low interest rates creating an upswing in multi-unit residential construction in Sydney, according to Hays' Australia office. This has in turn created demand for UK site managers/foremen, contract administrators and QSs with high rise construction experience. UK project managers with large fit-out and refurbishment experience are also in demand.
UAE
Jobs most in demand:
Expats with the relevant qualifications are regularly in demand in the UAE and Hays' UAE office sees project work remaining at a stable level in the country. It is relatively easy to relocate to the UAE, but the working culture there can require long hours and stressful working conditions. The fluctuating oil price has not stopped oil companies investing in their infrastructure with Abu Dhabi's Adnoc alone planning to spend $100bn (£65bn) over the next four years. Major rail projects are likewise going ahead in Oman, Qatar and Abu Dhabi, which is also building one of the world's largest airport terminals.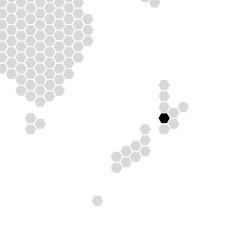 New Zealand
Jobs most in demand:
All areas of engineering and construction engineers
The rebuilding of Christchurch, following the devastating 2011 earthquake, is still driving the country's demand for people across the specialities. For example, one major road project is struggling to find candidates from within the country and is looking overseas. In Auckland, significant Asian investment is still contributing to an increase in commercial construction and housing developments.