Construction has long been plagued by a procurement process that is inefficient, fragmented and costly. All that is about to change with the 24 recommendations in Constructing the Gold Standard heralding – we all hope – a new collaborative culture. Tom Lowe reports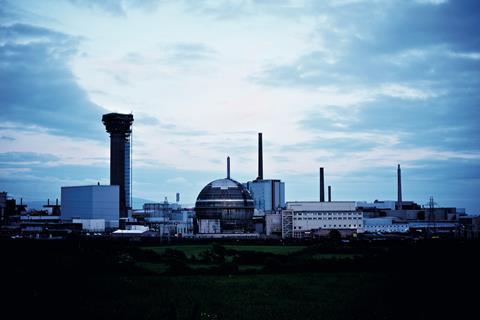 You may not have seen this coming, but apparently 2022 is set to be the "year of the framework". That's the view at least of David Mosey, professor of law at King's College London, who last month published a report setting out proposals to shake up how public sector frameworks operate.
He admits that his tag for the next 12 months might not be "the most exciting" branding. But his 135-page report, entitled Constructing the Gold Standard, is the latest watershed moment for an industry that has been undergoing rapid change in recent years.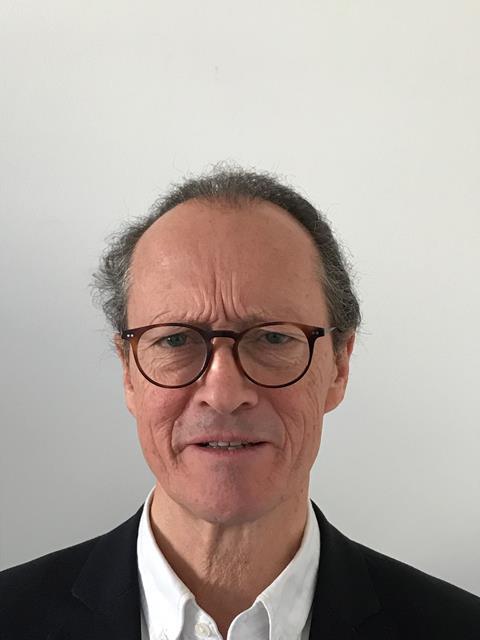 Its 24 recommendations intend to overhaul how the public sector – which accounts for around a quarter of all UK construction output – procures work. And the government has confirmed that the proposals, which do not need any new legislation to implement, will come into force "right away".
Mosey, who was appointed by the Cabinet Office to lead the independent review in February last year, says the reforms are a world first in terms of public sector procurement. Compared with how public sectors in other countries procure construction work, he says his approach is "progressive, not in an idealistic way, but in a commercially rationalised way".
And compared with other UK sectors he has studied, including health and IT, he says construction is "way out ahead". The implication is that the review will result in public sector procurement of construction services in this country being among the most progressive of any sector in any part of the world.
Added to the government's Construction Playbook, which laid the groundwork for much of the Gold Standard review, it is part of a wholesale modernisation of the entire industry. "We are in a good place", Mosey says.
How to waste time and lose money
The report addresses a multitude of shortcomings in how UK frameworks are currently used, issues that are recognised across the construction industry. Participants in the review contributed 120 written submissions and case studies. There were also 50 interviews contributed by 20 framework providers and over 100 clients, suppliers and advisers.
The issues described in the report – from over-inflated speculative values designed to lure firms to bid for places on frameworks, to a lack of early contractor involvement on projects and short-termist practices by clients – are systemic.
The result, according to Mosey, is that suppliers and public sector clients waste significant cost and time by using frameworks that are often confusing, inconsistent and not connected to specific pipelines of work. People he spoke to reported average bid costs for each major framework of more than £247,000 for contractors and over £130,000 for consultants, reaching a maximum of £1m for some cases.
But too often clients do not even use their own frameworks and instead shop around the marketplace looking for alternative frameworks with the lowest possible fee. Meanwhile suppliers find themselves out of pocket as the volume of work they had been led to expect is not brought forward.
The inefficiency of tendering just creates all this additional cost you have to carry, whereas actually what we want to be doing is working directly with the customer

Scott Corey, Willmott Dixon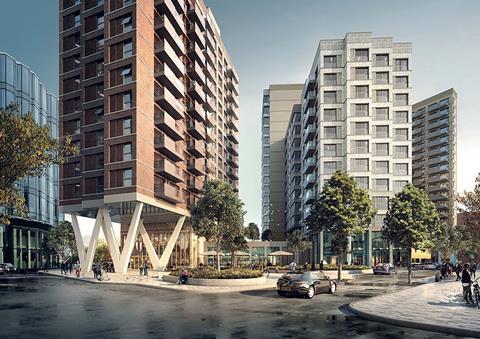 For contractors with tight margins, all of this wasted money puts a limit on what they can do for clients. It is particularly concerning given the pressure the public sector puts on firms to do more on projects than just putting up a building. Additional ambitions such as achieving net zero carbon emissions on schemes inevitably suffer.
"All of that money that you waste on tendering would be spent on something else," says Willmott Dixon strategic accounts and services team director Scott Corey. "And what would that be? It would probably be providing additional value for the customer, whether that be social value or sustainability.
"The inefficiency of tendering just creates all this additional cost you have to carry, whereas actually what we want to be doing is working directly with the customer to develop a design and get onsite and build it for them."
Early engagement
Another issue which emerged as a theme in the report is a lack of early contractor engagement. Clients' use of frameworks in an ad hoc fashion to get jobs done quickly, rather than consulting suppliers and their supply chains, is a "hidden disruptor" of frameworks, according to Mosey.
He says a consultant will often advise a client to use a particular framework, but just for a single-stage design-and-build job without any interest in the longer-term objectives of the framework. Why?
"Because [the consultant] is on a low fee, they have no time or opportunity to get involved in the framework objectives," says Mosey. "Their brief is to deliver a project, do it quick, and they help the client identify a framework they can tune into. But they don't feel invested in the overall strategic objectives, they just want their individual project delivered."
Dean Fazackerley, head of technical procurement at framework provider LHC, said one of the biggest challenges the firm faces is "transactional" work opportunities from clients with unrealistic timescales. One example he gave was a job brought forward at the end of November last year with a tender response deadline of the middle of December, with an expected start on site by 4 January.
Constructing the gold standard: key themes
Collaboration
Gold standard frameworks will require suppliers to share commercial information they have learnt while working on projects with each other during the lifetime of the framework. The aim is to end the "groundhog day" situation of knowledge being lost from one project to the next. Contractors will also be expected to share their supply chains.
Early contractor engagement
Clients will be expected to engage with their suppliers early on on projects to ensure that jobs can be carried out as efficiently and sustainably as possible.
Net zero
Suppliers, clients and framework providers will be expected to make clear how they will achieve net zero carbon targets on projects. Frameworks should incentivise suppliers and supply chains to adopt these targets through bidding requirements.
Social value
Framework providers, clients and managers should design frameworks which incorporate SMEs, including local and regional businesses. Social value objectives, including ending modern slavery and maximising employment and skills, should be included in framework contracts as shared action plans with expected outcomes.
MMC
Framework contacts should incentivise suppliers to use modern methods of construction by awarding call-off contracts for portfolios of work, which make it more cost-efficient to invest in technologies such as offsite construction.
"From a contractor's perspective, that's just far too short for anybody to respond to. Contractors are planning six to nine months in advance in terms of their order books. As an industry, we need to wake up to the fact that contractors need that lead in."
Suppliers told LHC that they could not do the job, and no one bid for the project. So the client approached other framework providers with the same requirement.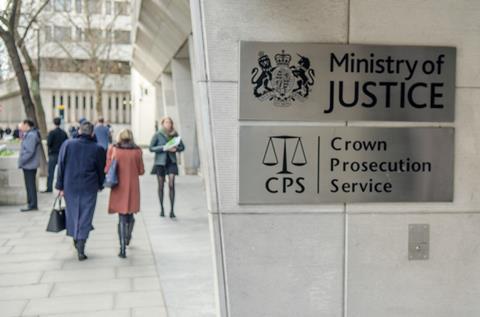 The result, Fazackerley says, is that contractors "lose trust in the framework and they don't see the value in the framework either". And neither does this work for clients, who often find themselves bouncing between framework providers asking the same questions, potentially approaching the same contractors on multiple frameworks.
"It just flies in the face of what good frameworks are all about, which is early engagement of the contractor and the supply chain, who are ultimately building the building," says Corey.
Rebecca Rees, partner and head of public of procurement at law firm Trowers & Hamlins, says frameworks should be used to support a pipeline of projects rather than just being seen as an approved list and as a simple route to market. "They can create a collaborative market where you can achieve so much more."
Collaboration
So what is the solution to these problems? The clear response, and a key theme in the Gold Standard review, is collaboration. But the word, which appears 133 times in the report, can risk seeming both woolly and a bit pie in the sky.
Clients, after all, do not have unlimited time and money, and naturally will look for the cheapest option to get a job done as long as it is done well. And why would contractors, who are competing against each other on a framework to win work, share information and lose their advantage?
"That's the crucial point," says Mosey. "Because, if we accept that premise, we're not going to meet our net zero carbon targets, we're not going to deliver social value, we're not going to eliminate modern slavery, we're not going to support modern methods of construction, we're not going to do any of the things that we've all promised to do".
He says information sharing between suppliers is "absolutely fundamental" to solving another longstanding problem with frameworks, which is that lessons learnt from projects are often lost when the client moves onto the next job. This chronic inefficiency, described by the report as "like a groundhog day", results in time and money being needlessly drained from the industry.
"Part of that waste is that you're reinventing the wheel every time a project is called off," says Rees. "Because you're renegotiating terms and conditions that should be set out under the framework agreement, you're recreating relationships each time.
"You're not treating the framework as a feedback loop where if there is a success in one project, that that is replicated as a matter of course under each of the projects procured under the framework agreement."
So suppliers on future public sector frameworks will now be expected to share both commercial information and their supply chains, and it will be a contractual principle set out at the tender stage of a framework.
These frameworks will be exposed for what they are, and they will fall away through non-use

David Mosey, report author
One example currently in operation is the Crown Commercial Service's alliance contract for the government's £1bn prison programme. ISG, Kier, Laing O'Rourke and Wates were appointed in July to build four new prisons across the UK. Under the deal, they are collaborating on both the designs of the prisons, which use standardised components, and how to build them.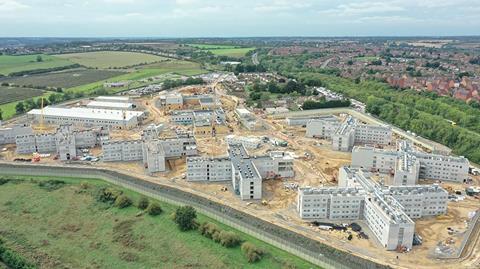 ISG chief operating officer Zoe Price said when the deal was signed that it had "vast potential" to minimise carbon emissions and maximise the social benefits of the government's investment. Mosey says the approach incentivises firms to share things that they would normally keep to themselves.
"If you manage it well, you are bringing suppliers together and clients together to share additional things that are in their mutual interests, and obviously to do that you have to convince them that it's in their mutual interests. There are two stages – commercial obligation and then the consensual process that requires motivational management."
Confusion
Far from forcing firms to do things they do not want to do, most of the review has been led by the industry, according to Mosey. But it has not totally escaped criticism.
Corey says the adoption of the framework standard alongside not only the Construction Playbook, which overlaps heavily with the review's recommendations, but also the government's procurement bill and a public procurement green paper, risks complicating things.
"We are potentially in a little bit of danger of creating some confusion in the marketplace with all of these different recommendations on the way that the public sector should procure construction projects," he says. "It would be very helpful for the government to bring all of them together into one procurement bill that we can all follow and really have a go at. It needs to be made simpler."
That may come in time. For now, the stage has been set for a new procurement culture designed to sweep away the inefficiencies and fragmentation which has plagued the industry for as long as most people can remember. And what if some clients and framework providers fail to adopt the changes?
"These frameworks will be exposed for what they are, and they will fall away through non-use," Mosey says. "There's a lot of distrust in the industry. A lot of it created by dodgy frameworks.
"And it takes more than two to tango. It takes all of the parties to tango, so the industry is very keen to do the right thing if the clients do the right thing."