Amid negative headlines and political uncertainty, signs of progress on the UK's next rail megaproject are contradictory at best. Joey Gardiner assesses current attitudes to HS2 and considers what it will need to succeed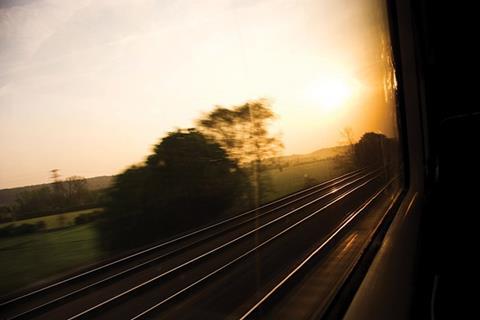 Take a look at the national newspapers since Theresa May became prime minister this summer and you could be forgiven for believing that the £56bn HS2 project is dead in the water, simply awaiting the public confirmation that this colossal waste of tax payers' money has been put out of its misery. Backbench MPs, city financiers and newspaper columnist after newspaper columnist have lined up to slam the scheme and urge May to use this opportunity to wield the axe. This sense of crisis for the project has been underlined by a slating from MPs on the public accounts committee, a general wobble from the new government on big infrastructure, and the unexpected resignation of the project's chief executive, Simon Kirby, to work for Rolls-Royce, after little over two years in charge. Rats and sinking ships, it was said.
The reality, however, is somewhat different from the newspaper caricature. Not only did new transport secretary Chris Grayling tender public support for HS2 within days of being appointed in July, the top echelons of the government last week re-endorsed the project in glowing style again and again. Those in the industry working on the project have seen no halt, pause or reduction in pace of progress – if anything, the opposite. Richard Threlfall, head of infrastructure at KPMG, says: "Chris Grayling wants to continue to invest in the programme – if anything he wants to speed things up."
Here, we examine the current state of HS2: where is it going, how fast, and can it take everyone with it?
Crucial 12 months
There is no doubt HS2 continues to face major challenges, not least of which is an uphill struggle convincing the British public of the need to commit to nearly £60bn of spending in a period of unprecedented austerity. Having negotiated its continuing existence, the project faces probably its most crucial 12 months yet, with key decisions including the letting of multi-billion pound contracts necessary to keep it on its critical path – all of which it must negotiate without a long-term chief executive.
There has been no pause whatsoever. We're in the middle of tendering and have had no hint of any slowdown

Tim Chapman, Arup
It is clear that while Grayling had given backing to HS2 in July, the positive noises at last week's Tory conference will have been a relief to the project's supporters after a difficult few weeks. As one former insider on the project says: "You can never rely on political backing. Complacency is a death knell. Projects like HS2 survive on being a little paranoid, and nerves will have been settled." HS2 management is thought to be particularly pleased that in interviews last week both May and chancellor Philip Hammond linked the construction of HS2 with the prime minister's broader political project to institute a wide-ranging regional growth strategy – thereby making it less politically disposable. "HS2 is a project which is about investment in Britain's future, changing the economic geography of Britain, bringing the northern cities closer to London and the South-east," Hammond told radio station LBC. "It is one of the big projects that will change Britain's productivity performance in the future."
A spokesperson for HS2 confirmed to Building that it intends to keep to all of its published project milestones in the months ahead – a hugely significant commitment given the weight of work planned. Upcoming decisions include the imminent selection of three contractors for the £1bn phase 1 enabling works in the next month – the first big construction contracts – and then picking contractors for the £9bn main civil engineering works in the first half of 2017. "Enabling Works contracts, Royal Assent and Major Works contracts all remain on track for construction to begin next year," the spokesperson said. In addition, he confirmed that selecting providers for £500m of professional services work on phase 2 would happen once the expected phase 2 route is announced this autumn. Paul Dyson, head of advisory at consultant Hill International, says: "It's significant because once you've let these contracts HS2 opens itself up to costs if it backs out."
Crucially, the project's reassurances match the experience of those on or bidding for work on the project. One contractor chief executive bidding for the main civils jobs said: "We're not getting any sense of anything slowing and we'd know very quickly if it was."
Tim Chapman, infrastructure director at engineer Arup, which is working on phase 1 and tendering for phase 2 work, says: "There has been no pause whatsoever. We're in the middle of tendering and have had no hint of any slowdown. The lack of capacity in the UK rail network means this work is vital." Likewise, the chief executive of the Civil Engineering Contractors' Association (CECA), Alastair Reisner, says: "Until we see trains running we'll always have lingering fears. But the government is saying all the right things and seems to have a real desire to get cracking."
Who's next to lead HS2?
Simon Kirby will leave at Christmas without an obvious succession strategy in place, leaving the organisation scrabbling to find a candidate to fill his shoes. One former insider says the body needs to have someone in place by early spring at the very latest in order to oversee the hybrid bill for phase 2, due to be filed in parliament next July. Industry watchers say the principle internal candidate is commercial director Beth West, a former investment banker with big project procurement experience at Transport for London. However, some feel she lacks enough overall leadership experience on major projects. The most obvious candidate from outside is Andrew Wolstenholme, chief executive at Crossrail, where the construction programme is now starting to wind down. A former Balfour Beatty bigwig, Wolstenholme may, however, not be looking for another massive full-time executive role. The boss of the Thames Tideway project, former Crossrail no.2 Andy Mitchell, is very highly regarded but it is thought unlikely to want to leave his role at this stage. Former BAA executive and Laing O'Rourke chief operating officer Tony Douglas has the experience too, but would also be hard to move from his current position running Defence Equipment and Support at the Ministry of Defence. Patricia Moore, managing director of infrastructure at T&T, says: "The problem is I don't think there's an obvious candidate who's available." KPMG's Threlfall says: "I won't be surprised if the search doesn't end up having to go more global for the right person."
Timeline – What's next for HS2?
The £56bn megaproject has a big 12 months ahead of it …
October
Early works contracts worth £900m to be let
November
Phase 2 route decision expected, as well as response to critical Public Accounts Committee report
December
HS2 to choose between Bechtel, CH2M Hill and a Mace/T&T joint venture as development partner for phase 2 by the end of the year. Design consultants also to be chosen, with an Aecom/Capita joint venture, Arup, a Mott MacDonald/WSP joint venture and an Atkins/Arcadis joint venture in the running
January 2017
Royal Assent for phase 1 hybrid bill expected. HS2 says a chief executive will be appointed early in the new year
March/April 2017
Main civils contracts for phase 1 to be let, worth up to £9bn
July 2017
Hybrid bill for phase 2 to be deposited in Houses of Parliament
Pressure
Nevertheless, the body delivering the project, HS2 Ltd, remains under huge pressure. Following a National Audit Office report that revealed a significant chance of the project missing its 2026 completion date, it received a tongue-lashing from MPs, lambasting it for leaving parliament and the public "in the dark about crucial details – not least when the railway will open, how much it is expected to cost and precisely where it will go". The report found there was only a 60% certainty the scheme could be delivered on time, and that HS2 Ltd was nearly a year behind where it wanted to be in building up its own capacity. In September, Treasury select committee chair Andrew Tyrie wrote to Grayling saying the "numbers do not support" the economic case for the project, and free market think tank the Adam Smith Institute called for it to be scrapped. Massive public opposition to the scheme in many of the areas it will pass through remains, and ongoing political rows rumble on about the development of the HS2 terminus at Euston and the location of the phase 2 station in South Yorkshire.
You can never rely on political backing. Complacency is a death knell

Former HS2 insider
Pressing on with the timetable under this pressure is a tall order without a chief executive, albeit Kirby is working out his notice until Christmas. HS2 Ltd says an appointment is expected early in the new year, but it is not clear yet when this person will actually arrive, meaning it is seen as likely that HS2 chair David Higgins, the former Olympic Delivery Authority boss, will have to step into the role for a time. Kirby's departure is not, crucially, viewed by the industry as signalling anything sinister regarding the project as a whole – with speculation he was not enjoying the extent of political interference in the project. KPMG's Threlfall says: "People tried to seize on his departure as evidence the project was in crisis, but this was always nonsense."
But while for the industry the ability of HS2 Ltd to press on with the awarding of contracts provokes the most interest, there are two much more vital political hurdles for the project still to negotiate: the expected announcement this autumn of the final route for phase 2, and Royal Assent for the parliamentary hybrid bill giving the legal go-ahead for phase 1, due early in the new year. The former HS2 insider says: "The phase 2 route was supposed to be announced in 2014, and the fact it hasn't been has made a lot of people very nervous. I now understand we're one to two months away from a final decision." CECA's Reisner says: "There's a lot of politics associated with phase 2, but I'd be surprised if it's put on a back burner now."
It appears then the existential political threat to HS2 has receded. The big overriding worry now is around whether the industry will have the skills required to deliver the project to time and budget. The Public Accounts Committee has already identified this issue as a long-term concern, and HS2 itself is attempting to address it by setting up national colleges for high-speed rail skills in Birmingham and Doncaster. But the announcement last week that the government will consult over plans to audit businesses' proportion of foreign-born workers is intensifying concern post-Brexit that political pressure to limit immigration will make it harder than ever to secure skilled workers. Reisner says construction will need exemptions from any migration restrictions to make the project a success. "This is not helpful [rhetoric]. Construction has a mixed workforce that is supported by people from all around the world. We will make arguments to ensure we're not hit by inappropriate measures which limit the available skills base in this country and end up costing the taxpayer more."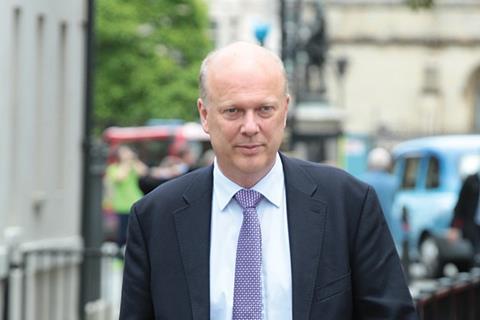 Remaining HS2 flashpoints
Euston
Controversy rumbles on regarding the plans for HS2's London terminus at Euston, with HS2 planning to bolt on a development of 11 platforms to the existing Euston station in two phases. However, the local council and the Greater London Authority are unimpressed, saying the decision misses a huge opportunity for a comprehensive redevelopment of the unloved mainline station, something which former chancellor George Osborne appeared to promise would happen in 2014. Now HS2 is saying it can't wait for Network Rail to develop its plans without delaying HS2 and so it will push ahead regardless. The council says it will mean 1,200 fewer homes and 7,000 fewer jobs for the area, but insiders say HS2 may still be prepared to be flexible. "HS2 doesn't want to be held to ransom, but it knows that doing its own thing is foolish in terms of the cost. I think it will work in partnership once the [hybrid] bill is passed," says one source close to situation.
Sheffield
HS2 chair David Higgins has managed successfully to corral councils in the North and Midlands behind his plans for phase 2 of HS2, which will fork west to Manchester and east to Leeds – with one notable exception: Sheffield. Here there has been a huge political row between South Yorkshire councils over the siting of the station. It had been planned at the Meadowhall shopping centre, which is four miles from the city centre, but is well placed for Rotherham and the M1. Sheffield council, backed by local MP Nick Clegg, campaigned for a city centre station, and has managed to get the route changed – but at the cost of a full high-speed service for South Yorkshire. The latest recommendation is to build a spur off the main HS2 line to link into the existing "classic" network on up to Sheffield. This involves dropping the plan for a Meadowhall station altogether, much to the fury of South Yorkshire councils and MPs such as Ed Miliband and John Healey, as well as residents of a newly-built housing estate which will have to be demolished. Strength of feeling is indicated by the fact violence broke out at a meeting to discuss the plans with residents in the summer. The final route decision is due before the end of November.