Lend Lease has put Pascal Mittermaier in charge of the £1.5bn Elephant & Castle regeneration scheme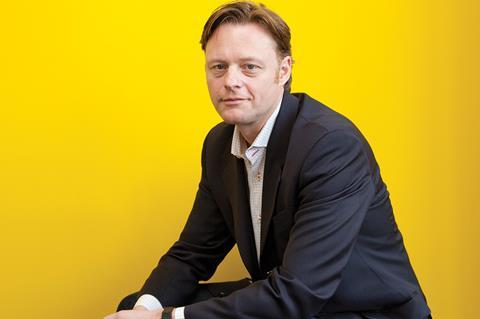 If Pascal Mittermaier was in any doubt about the scale of the challenge that he faces, he just needs to look out of the window. On one side, the view from his new office in south London takes in the Elephant & Castle roundabout - choked with buses and cars battling to circumnavigate the vast, inhospitable space. And on the other, the depopulated remains of the notorious Heygate estate stand as a potent reminder of the mistakes of post-war planning. "Welcome to East Germany," mutters Mittermaier's PR.
The Elephant & Castle project, which will bring over 2,500 homes as well as shops, restaurants, parks and squares to the area, has been on the cards for over a decade, with developer and contractor Lend Lease attached since 2007. After many false starts, work got under way at the start of the summer, at which point Mittermaier was appointed to lead the project. While the firm's construction arm is building out the first two phases, Mittermaier says other contractors may get the opportunity to bid to build future phases. The first phase of the redevelopment of the Heygate estate is due to go in for detailed planning permission in the autumn and is expected to start on site in late 2014.
Now that ground has been broken, Mittermaier says Lend Lease will complete the project in 10 years. So what challenges does he face heading up the company's £1.5bn regeneration scheme? And how does he plan to overcome them?
Green Elephant
Mittermaier has never led such a huge development and before joining Lend Lease in 2010 he spent 10 years in senior executive positions at multi-national healthcare firm Roche. If he has relatively little development management experience, what Mittermaier does have in spades is in-depth knowledge of sustainable development. Prior to taking on Elephant & Castle, he was Lend Lease's head of sustainability for Europe, the Middle East and Africa (EMEA), a role that saw him play an advisory role on a huge variety of projects in areas facing vastly different technological solutions. "I think that this is how I can turn all of my ideas into a reality," Mittermaier says in a German accent that bears the marks of several years spent in North America. "This gives me the most exciting ability to cover almost every aspect of sustainability. It's actually living and creating what I'm interested in."
Such experience will be vital if Lend Lease's ambitions for Elephant & Castle are to be met. The project is one of just 18 projects globally to qualify for inclusion in the Climate Positive Development Programme, which requires its projects to be ultimately not just carbon neutral but carbon positive: taken in the round, the development must offset more carbon emissions than it produces. Quite a challenge.
This isn't just about doing the right thing by the planet; properties that look out over trees or that are adjacent to swales and reeds sell for more
Mittermaier says under the conditions of Elephant & Castle's membership of the Climate Positive programme Lend Lease will be required to share the solutions it comes up with. However, he has no desire to reinvent the wheel and is keen to borrow ideas from other more advanced developments around the world, including several of Lend Lease's own, especially in its native Australia.
For instance, on the Trafalgar Place phase of the development, a collection of 235 homes arranged across seven buildings and one or two phases currently onsite, Mittermaier is testing the structural use of sustainably sourced cross-laminate timber. The prefabricated material was used by Lend Lease on its 10-storey Forte building in Melbourne and resulted in an energy-efficient apartment block that was built by just five people in only 22 weeks.
"If that goes as well as we think it's going to, there will be a dramatic roll-out of cross-laminated timber across the whole development," says Mittermaier. "Nobody has done more than 10 storeys yet, but who knows?"
Inevitably given its green targets, the Elephant & Castle project will also see the construction of a combined heat and power (CHP) plant. However, rather than attempt to disguise or bury the plant, as is usually the case with such facilities, Mittermaier says that it will become an integral part of the community. "We want to learn from some exciting energy centres in Denmark and the Netherlands and turn it into a community centre," he says. "So, you would walk in and there could be a library or a sports centre, but there would also be all the energy statistics projected so people learn to use energy more efficiently. It creates a new educational platform for people to engage with their energy."
Not all of the solutions at Elephant & Castle will require the use of technological solutions, however. While Mittermaier is highly critical of the "big concrete brutalism" of the Heygate estate, he says that he retains the "humility" to admit that the sixties planners got at least one thing right: trees. "The plane trees offer an incredible canopy - we've designed and redesigned our masterplan around the trees," he says. "But our goal is to do lots of planting. We'll have around 1,500 new trees planted by the time the development is finished."
Adding value
Quite apart from the testing environmental standards, Mittermaier also has to make the Elephant & Castle project stack up commercially. Lend Lease recently sold its stake in the Greenwich Peninsula project in London and said at the time it would plough some of the profit from the sale into Elephant & Castle. The project was also referenced as a key development in Lend Lease's pipeline in the global chief executive's latest report to the Australian stock exchange, adding yet more pressure.
Mittermaier says the commercial side works harmoniously with the green strategy. "This isn't just about doing the right thing by the planet; it's about understanding that properties that look out over trees or that are adjacent to swales and reeds sell for more," he says, adding that Elephant & Castle will cost no more with its green credentials than if it stuck to basic building regulations. "It wouldn't be sustainable if we couldn't make the same sorts of returns."
But there are some problems that are largely out of Mittermaier's hands. For instance, the shopping centre next to the roundabout, owned by developer St Modwen, while successful on its own terms, is more downmarket than would appeal to the mixed-income community that Mittermaier plans to accommodate. "There are a lot of players involved and these are ongoing discussions and negotiations," he says.
While Mittermaier refuses to commit himself to the project's 10-year duration, he is clearly committed to the task at hand. "You've got all these issues - housing shortages, inequality, pollution, the need for energy - and nearly everything that the Elephant & Castle project could do addresses one of those needs," he says. Well, nobody can accuse him of failing to see the big picture.
GLOBAL CLIENTS GROUP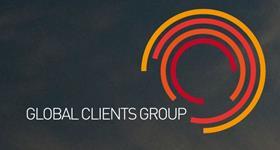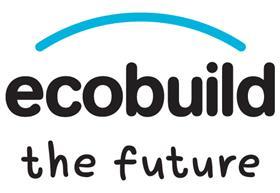 Now with 15 members, Building and Ecobuild's Global Clients Group is a forum for multinational companies that commission sustainable buildings to showcase their work and exchange ideas. Members of the group work in a range of industries, from food retail to logistics and distribution, but they have one thing in common: they take the sustainability of their buildings seriously.
The group currently comprises: Bupa, Deloitte, DHL, Eversheds, Gazeley, Grosvenor, Hammerson, IBM, Jones Lang LaSalle, KPMG, Legal & General Property, Lend Lease, Marks & Spencer, Prologis, PwC.
The Global Clients Group is sponsored by BRE and Autodesk and is supported by UK Trade & Investment. To join the GCG, email: adam.branson@ubm.com