George Osborne talks of a creating a 'northern powerhouse' but how much faith should the industry put in Westminster's affirmations?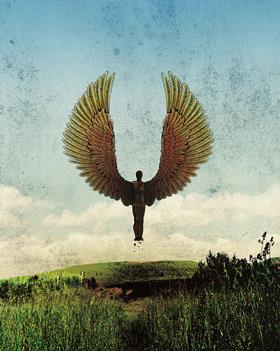 The north of England has been thoroughly lovebombed this week with the government's senior-most figures, from David Cameron down, queuing up to make pledges of new powers and investment for the region.
And the pace looks set to pick up in November following chancellor of the exchequer George Osborne's pledge that the centrepiece of December's Autumn Statement will be his plans for a "northern powerhouse". This could see a £7.6bn HS3 link between Liverpool and Manchester - more accurately described as a Crossrail for the North - built as soon as 2027, years before HS2 will reach the region.
The government's focus on the North of England is particularly important because the northern economy has performed more like a misfiring jalopy over the last few years than a powerhouse. The recession hit the North, which being more reliant on the public sector was more vulnerable to wider spending cuts, far harder than the South.
Construction output in the three northern regions (see table, overleaf) reflected this gloomy economic picture. The North-east's construction output, for example, contracted by almost 40% at its lowest point, standing at just £559m in the final quarter of 2009, according to the Office of National Statistics (ONS). This was down from a pre-recession peak of £901m in the third quarter of the previous year.
However, over the past year to 18 months northern England's construction sector has been resurgent, with indications 2014 will see the first significant rise in output since 2008. But, among the assurances of support and lavish talk of HS3, questions remain over whether this revival is sustainable and how much faith the industry should place in Whitehall pledges.
The ONS figures show that the industry's output including repairs and maintenance work is up across northern England, from £7.3bn in the first half of 2013 to £8bn in the equivalent period this year. Anthony Dillon, managing director of Willmott Dixon's northern division, says: "There's a lot more construction about and there's a lot more opportunity."
Northern capital
Leading the charge has been Manchester, self-styled capital of the North of England. Dan Mitchell, head of the planning consultancy Barton Willmore's Manchester office, remembers taking an early morning jog around the city at the end of September. While pounding the pavements, he was struck by the sheer amount of cranes he could count on the skyline. He says: "It was good for me and for my confidence: the cranes have appeared on the Manchester skyline in a significant way. Whereas 18 months ago, there were just a couple of major projects, now a dozen are coming out of the ground."
A more statistically reliable measure is the annual Deloitte Cranes Survey, published last week, which showed a 10% increase in the number of projects on site in the city compared to last year. Major projects under way include the final two buildings in the Spinningfields complex (pictured above), which, perhaps reflecting renewed confidence, are being built by its developer Allied London on a speculative basis.
The Mancunian new-build flat market, which suffered from a glut of boom-time city centre residential development during the recession, is also showing fresh signs of life, spurred by interest from Far Eastern investors. Barton Willmore's Mitchell says cash from such sources has enabled work to restart on a number of private residential developments, which had never gone beyond the stage of planning consent or were only partly complete when the recession hit. He says: "The message from those investors is that they will look at central Manchester because they know where Manchester is on the map and they've heard of Manchester United and Manchester City."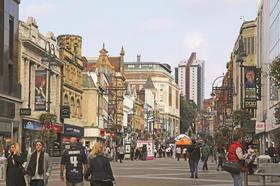 But it's not only Manchester that has seen a turn around. A number of stalled schemes have been reactivated in Leeds, which, like its bigger neighbour, suffered an over-supply of residential accommodation.
Tom Riordan, chief executive of Leeds city council, is bullish about the city's construction market. "Leeds will be a very safe bet for construction over the next few years. There is great interest in Leeds from companies that will surprise the UK construction market - watch this space."
The volume housebuilders meanwhile are struggling to get hold of new edge-of-town and village sites, prompting them to look increasingly further afield across the North of England for opportunities, according to Mitchell.
However, Chris Brown, chief executive of Igloo, the regeneration arm of Aviva Investors, says that while there may be bright spots of activity, development is still very subdued in many parts of the North of England. While average house prices have increased, across northern England as a whole, they have yet to return to their pre-recession peak. "The recession hit harder and lasted a lot longer than in the South-east and a lot of sectors are not back to where they were in 2007, so the gap in income and property values between London and the South-east and the rest of the country has opened up," says Brown.
The market is particularly quiet for relatively costly to develop brownfield sites, he says. He cannot immediately name anywhere outside of central Manchester where such sites have returned to commercial viability. "There are not many places where development is viable for residential and even fewer places where office is viable," he says.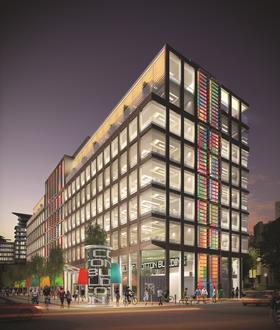 Connecting the region
The continuing divergence in economic performance between North and South explains the renewed interest in radical improvements to northern England's infrastructure.
Stuck in traffic on a gridlocked M62, the inadequacies of the region's transport network are glaringly apparent to Richard Woodford, director of the Manchester-based consultancy HOW Planning.
He says: "To get this economic powerhouse from Liverpool to Manchester to Leeds, you have to sort out the highways: it's a major priority. If you can make it easier to commute, it would be a real benefit."
And while the jury is out for many on High Speed 2, which is essentially designed to give the North of England a fast rail route to London, there is near consensus that improved east to west connections across northern England could be the real game-changer.
It's not hard to see why. Manchester and Leeds, two of the region's biggest cities, are just 36 miles apart, albeit separated by the Pennines. However, just 1% of the cities' workers commute from one to the other, far below the level that would be expected to make a short journey between two such important centres of population, according to research recently published by the One North, a consortium of the region's big urban authorities. A typical rail journey between Manchester and Leeds takes 55 minutes, often on a crowded and unreliable service. "Nothing illustrates better the poor connectivity east-west across the North," writes Sir David Higgins, the chairman of HS2 in his foreword to this week's report (see HS3 - From East to West).
"Connecting the northern cities would be absolutely massive, it would really unleash competitive advantage," says Igloo's Brown, who believes that it would give graduates from northern universities a lot more reasons to stay and work in the region rather than head down to far more expensive London.
Riordan agrees: "If you are making a decision about whether to take a job in Leeds and your worldview extends right across the Pennines, it lowers your risk and massively increases the connectivity. It's the same for small businesses - it doubles the number of people you are able
to draw on. This is a genuinely transformational piece of infrastructure."
But he argues that the region's trunk roads also need to be upgraded alongside its rail links. "When the M62 grinds to a halt, a lot of the neighbouring towns and cities grind to a halt. It would be unacceptable in London and should not be acceptable here."
Time to deliver
Having a grand vision is one thing, but delivering it is another. Osborne's "northern powerhouse" has much in common with the "Northern Way" - former deputy prime minister John Prescott's equally grand plan to, yes, improve east to west transport connections. While announced with great fanfare, this project yielded few tangible improvements.
And although the coalition government has apparently caught the northern regeneration bug in the last few months, funding for such activity was one of the first casualties of its austerity programme, with £7bn of regeneration funding slashed in the 2010 spending review, much of it for northern England. The cuts to housing capital spending instigated by this government and the replacement of the regional development agencies with what are widely perceived to be the less robust local enterprise partnerships, have also undermined efforts to promote economic development.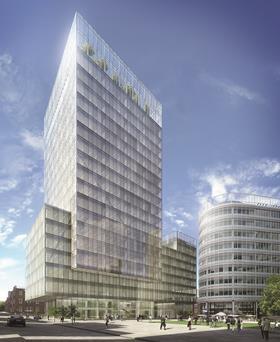 In addition, while ministers may talk up regional schemes, that scarce transport cash is mainly being spent in London and the South-east. An analysis recently published by the House of Commons library showed that the two regions accounted for nearly half (45%) of all public expenditure on transport in 2010/11. This worked out at a figure of £774 per head, nearly four times the equivalent figure for the North-east, suggesting that there is room for rebalancing spending.
But recent anaemic tax collection figures indicate that the public spending outlook will remain tight throughout the next parliament. In fact the poor long-term state of the public finances may help to explain the government's new found enthusiasm for giving away powers to the North of England's big cities, which looks set to be a key element of Osborne's "powerhouse" package.
Eamonn Boylan, chief executive of the Greater Manchester borough of Stockport, helped to draw up Prescott's Northern Way. While ruefully acknowledging there is "nothing new under the sun", he nevertheless expresses confidence that there are grounds for greater optimism. "It feels like the stars are better aligned, a recognition by both national and local leaders that there are things that will only be resolved or better managed through a devolved settlement, which wasn't there 18 months ago," he says.
Jim O'Neill, the former Goldman Sachs banker who chaired last week's Royal Society of Arts City Growth Commission report, puts his faith in Osborne's commitment to the North of England's regeneration. "George Osborne's [party conference] speech has been a game-changer.
It was probably the most important speech on the balance of economic competencies in our country by a chancellor for at least 30 years," says O'Neill.
But Leeds' Riordan, who shared a platform with Osborne on Monday, wants to see more proof. "We would like to see commitment in all the manifestos to take action on devolution within the first 100 days of the new government. A lot of words are being spoken by the three main parties but we now need concrete results."
The North has had enough sweet-talking over the years. For the construction industry, it's time for Westminster to deliver.