More and more independent UK consultants are carving out thriving businesses for themselves in foreign lands. So what are the benefits and pitfalls of working abroad - and what's the secret to competing with larger corporate rivals?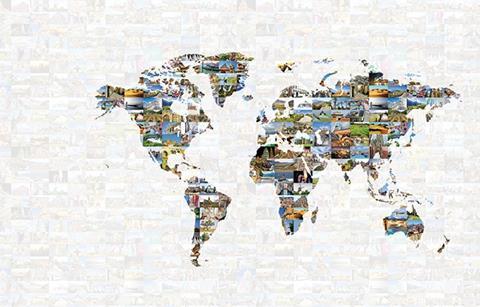 Richard Steer, chairman of mid-size consultant Gleeds, used to lie about his ambition to expand the firm into far-flung countries as his fellow partners thought he was mad. "I'd tell my partners I was going to Spain," Steer says. "But when I got to Heathrow I'd swap my flight tickets from Madrid to China."
This was in the 1990s. Back then the idea of a UK QS having a Chinese operation was seen as more fanciful than today. "Our partners were more concerned about the rivalry between the Nottingham and Bristol offices, or London and Leeds," Steer says.
Today, Gleeds is one of many independent UK consultants with thriving overseas operations. The firm has people everywhere from the US to Australia, Poland to India and Ecuador to, yes, China. It is far from alone. Fellow independents like Turner & Townsend have also established sizeable international operations, while intrepid smaller consultants like John Rowan & Partners are also venturing overseas.
These independents have achieved global expansion somewhat under the radar, while engineering-led behemoths like Aecom and Arcadis have grabbed market share – and headlines – through major acquisitions.
But the rise of the global independent British consultant is a success story worth examining – what makes these independents tick and how can they compete with the giants on a global stage?
Competing with the big boys
While UK independents operate in a different league to the Aecoms of this world, they face similar demands to expand worldwide. More clients are working globally, a volatile market makes diversifying into new markets attractive as a way of mitigating risk, and having international work helps attract talent in the hotly-fought battle for recruits.
We've always had a vision that we'd work across the world in the long term

Stephen Gee, John Rowan & Partners
Gleeds launched its first overseas office in Paris 36 years ago and has not looked back. "A tipping point came where Gleeds looked like it was going to remain a UK mid-size consultant," Steer says, "and I didn't think that had a long future." Now 40% of the firm's £180m turnover this year will be generated from overseas markets, while it has a presence in 19 countries.
Steer, who took over the day-to-day running of the firm in 1999, thanks his lucky stars that Gleeds began expanding internationally before the financial crisis and straitened times that followed. "It would be difficult to do it from scratch now," he says of the firm's moves abroad. He reckons having an international network of offices complements the UK business, particularly when so many developments at home are funded by foreign investors and developers. "International clients need to be speaking to Gleeds in their own countries before entering the UK. Often clients spend a year wasting time and money [in the UK]," Steer argues. "Gleeds can get them where they need to be straight away."
Over half of Turner & Townsend's revenue is generated overseas – a threshold the £380m-turnover firm first passed in its 2011-12 financial year. It works on every continent, with particularly large businesses in the US, mainland Europe, Asia and Australia. The firm's strategy to expand internationally, as well as across three broad sectors – property, infrastructure and natural resources – has stood it in good stead to withstand the current volatility in global markets.
Neil Bullen, global business generation director at the firm, admits its businesses in Australia and North America in particular have "very much been impacted in the short term" by the crash in commodity prices such as oil and gas. But its Australia business has been able to shift resources into tourism and property, and in North America towards infrastructure. "Being independent has allowed us to be agile and responsive," Bullen says. "We can act in the best interest of ourselves and our clients because we don't have external shareholders – it means we can make decisions very quickly."
John Rowan & Partners is a relative minnow when compared to Gleeds and T&T, with turnover of £8m, but the firm is keen to shout about its forays into international work. The firm first set up operations abroad in 2011 in New Zealand to help with the reconstruction of Christchurch after the city's devastating earthquake, after getting a call for help from an ex-partner whose office was destroyed along with much of the city. Managing director Stephen Gee says the scale of work in Christchurch was "staggering" and the consultant's involvement in the reconstruction is ongoing. The firm, whose staff levels in New Zealand peaked at 10, is now working on further jobs elsewhere in the country.
The consultant also launched a JV business in the UAE in 2014 and carries out work in India and in mainland Europe. Gee says having international work is a great asset when attracting staff: "We go to a lot of graduate recruitment fairs and working internationally is a huge benefit to us in terms of attracting people." He adds: "We've always had a vision that we'd work across the world in the long term. The challenge for SMEs is to think 'it's all far too difficult' – but you can do it."
An independent culture
What seems to unite these disparate businesses is the belief that being an independent partnership creates a strong working culture that helps them win work and compete with larger corporate rivals overseas, as well as at home.
Being independent has allowed us to be agile and responsive. We can act in the best interest of ourselves and our clients

Neil Bullen, Turner & Townsend
Steer says Gleeds' partnership structure enables the firm to take long-term decisions and "invest for future generations of partners". He adds that Gleeds expands organically where possible, rather than through acquisitions, putting an emphasis on recruiting local staff rather than just flying in Brits. "These businesses become part of that country's community and culture," Steer says. "They're not just a branch of the UK." David Johnson, Gleeds' regional director for Western Europe, also hails the Gleeds way of doing business: "We set our brand value and quality and ensure staff understand the Gleeds philosophy – it's about teamwork, we behave like a family. We're hard working, but we also believe work should be fun."
Turner & Townsend abandoned long-held plans to float on the London Stock Exchange last year in favour of converting back to a partnership, sharing equity with over 78 partners in the process. Bullen points out that equity partner roles were shared proportionally around the globe, giving all its international businesses buy-in to the new ownership structure. Bullen says independence "can be a differentiator" when it is bidding for work, particularly where clients want independent cost advice, rather than packaged services.
For John Rowan & Partners, getting the working culture right in all its overseas ventures is a key focus. In this regard it has come up against challenges in the Middle East. "We pride ourselves as a business on how we treat our staff," Gee says. "But there's a real clash of cultures in terms of how people work in the UAE. A client will say 'you will be in at the weekend' and you have no choice over the matter. The culture there is that workers are machines, so that's challenging for us. There have been a few clashes but we've done our best to stick to our values and overall it has been a positive experience."
For the British independent consultant willing to take the plunge overseas, the potential benefits are huge. "It's definitely a growth area for us," Steer says. "The Great British brand exports very well."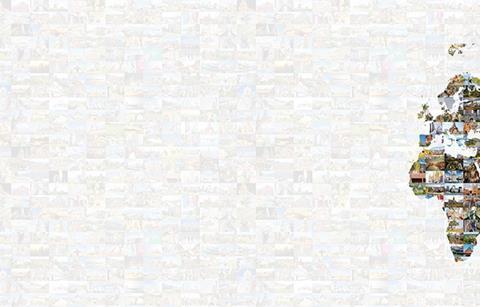 A consultant abroad
Gleeds' international directors give their perspective on their local markets
David Johnson, regional director, Western Europe
We have 125 staff, 65 in Spain and 30 each in Germany and France. Within weeks we'll have a new office in Portugal and we are assessing the possibility of expanding into Italy, Holland, Scandinavia and the Canary Islands. The Euro crisis was like a financial tsunami in Spain – I had to reduce our staff from 84 to 26 over three years and introduce up to 40% pay cuts, it was very difficult to do. But Spain began picking up 18 months ago, France 12 months ago, while Germany wasn't as affected. Year-on-year growth in the region is now about 20% and it's coming back quicker than we thought.
Tadeusz Jachowicz and Vladimír Bílý, regional directors, Central and Eastern Europe
We oversee Gleeds' operations across Poland (100-plus staff), Slovakia (60), Czech Republic (50), Romania (15) and Hungary (10). Tad has responsibility for Poland, while Vlad covers the other CEE countries. In Poland there's potential to quadruple the size of the business. The Polish market is all the time booming, there's a lot of work and not enough staff. You have to be grateful to the UK – when the crisis happened in 2008 I hired people coming back to Poland from the UK and they are now my best staff. In the other CEE nations we're targeting more power and refurb work.
Oscar Ramirez, director, Ecuador
Ecuador is one of Gleeds' newest outposts and I hope the office will give the firm a foothold in Latin America. The potential is enormous. I was a member of congress in Ecuador for many years; I'm dedicated to bringing wealth into my country. There is huge potential and demand for Western skills here, particularly in forming strategic partnerships and in hotel construction – there is $600m (£410m) of hotel projects planned over the next two years alone.
Ben Huskisson, director, India
A lot of people have found it very difficult to break into India. You have to value and understand the culture to succeed here. Also, every negotiation will come down to finances and you have to understand that. Gleeds has 165 people in India across four offices in Bangalore, Pune, Mumbai and Delhi. Gleeds entered the country 15 years ago through an acquisition. We're in a range of sectors and have four key strength areas – residential, retail, schools and hotels.
Ray Chisnall, regional director, China
There's been a dip in international investment in China because people are waiting to see how the downturn will pan out. The Chinese have not always worried about risk management – if you have 100 projects and 99 will make money and one won't, do you care? But now clients have got to be a lot more rigorous. We have four offices – in Shanghai, Tianjin, Chengdu and Guangzhou – with 80-plus stuff, working for a mix of foreign and local clients. Gleeds has been in China since 1994.
Chris Soffe, president and chief executive, US
I don't have much concern about the election of Donald Trump. The ability of either political party to affect the course of the US economy is fairly limited. I joined Gleeds through the merger of my business Castell Marks into Gleeds in 2001. We have 60 staff across our head office in Atlanta and New York, Chicago and San Francisco. Recently we completed work on revamping the world-famous Daytona speedway. We're projecting 15% growth a year in the US.